Meet the Maker in Residence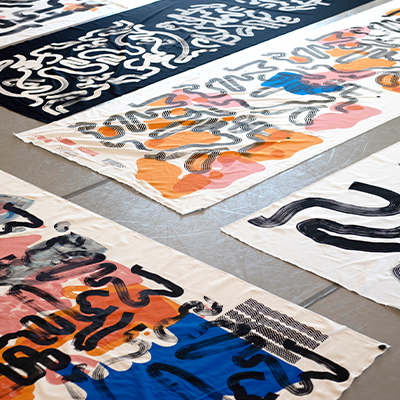 Maker

Zephyr Liddell
Maker in Residence
Zephyr Liddell, lives and works in Glasgow, Scotland. Her design practice spans textiles, costume and teaching.
An avid collaborator, Zephyr often works with communities, performance artists and directors, crafting elaborate garments and immersive environments. Her work involves finding innovative ways to dress and fabricate with innovative materials, making space for movement, using an environmentally aware design practice.
Zephyr's textile pieces investigate a symbiotic relationship between materials and somatic practices, screen print and digital craft techniques, exploring interactions between community history, graphics, textile landscapes and the body.
Researching and practicing ways to create sustainably, through photographic research, unique drawing processes and collage, she creates large-scale textile works, costumes and installations for exhibition and performance.
Image: Zephyr Liddell / Photography by Genevieve Reeves
Previous Project
Next Project