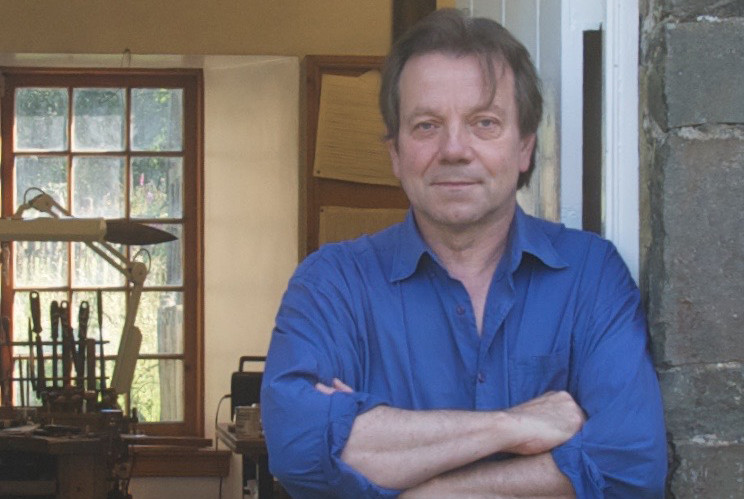 I like to make pieces that reveal themselves slowly, that may have one or two layers and that confound the immediate perception.
I have spent 40 years making objects in silver gold copper and occasionally wood. The objects are simple but achieving that simplicity is hard to do.
The basic techniques I employ would be quite familiar to, or recognised by, craftsmen born thousands of years ago. Embossing, patterning one or both surfaces of a piece of metal, using paper or other fabrics. Hammer raising, forming vessels from a single sheet of metal. Peening, stretching a thick sheet of metal to make a vessel. Almost the opposite of hammer raising but manipulating the silver as if it were clay
I make boxes bowls jugs and all sorts of quite domestic wares. They are tactile intricately surfaced and sometimes surprise.
I want you to look more than briefly... to engage.
Disclaimer:
Please note: directory profiles are paid for and maintained by individual makers or craft places. Craft Scotland is not responsible for incorrect details and we have no contact details other than those provided.