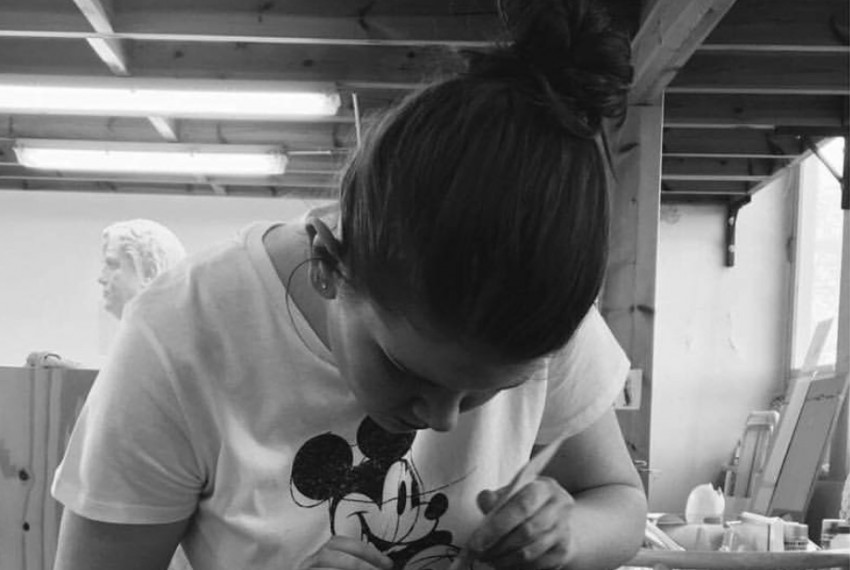 Being raised on Orkney, I never fully appreciated the wealth of inspiration that can be drawn from its landscape. Studying away from home made me realise how much I had taken this for granted, and it seemed a natural choice to focus my work on exploring the rugged, textured detail around Orkney in my practice for my final year at Gray's School of Art and hereafter.
My work has developed from the eroded patterns that surround Orkney's coastline. The forms remain simple to mimic the eye-catching standing stone formations of Brodgar and Stenness. In contrast, the surface of my work is heavily textured to reference the weathered cliffs protecting the islands from the elements.
The pieces I make are handbuilt using black stoneware clay and China clay slip in order to create the detailed surfaces. I feel the process I use is true to the landscapes my work is inspired by, reflecting the fact that no two areas of land erode over time, mirrors how I cannot produce two pieces of work which are identical to one another.
I believe this refined method demonstrates the possibilities of the medium and the result is something which I am deeply proud of.
Disclaimer:
Please note: directory profiles are paid for and maintained by individual makers or craft places. Craft Scotland is not responsible for incorrect details and we have no contact details other than those provided.