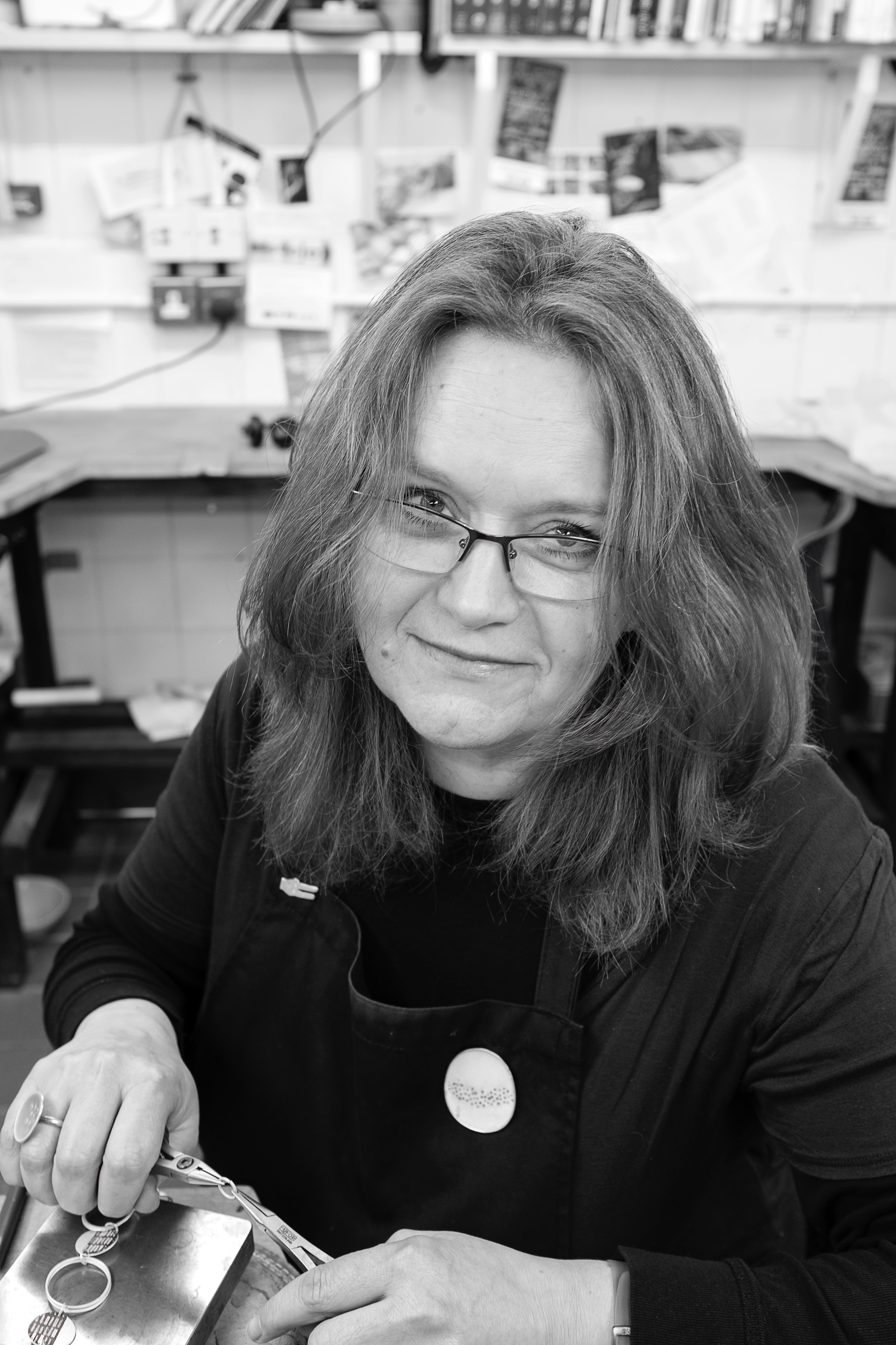 I work from my studio at Fire Station Creative in Dunfermline, Fife.
The unpredictable nature and untamed beauty of the Scottish coastline is my constant source of inspiration. My designs are informed by the textures, colours, shapes and light found there and the emotions they evoke. Flotsam and jetsam washed up, patterns and marks made by the tide and weathered surfaces all provided unending inspiration that I hope to evoke in my jewellery.
I work mainly in silver and vitreous enamel and occasionally in gold. Enamel allows me to introduce colour into my work and I use a palette that echoes my inspiration.
I am happy to let a piece develop in the making process; allowing the natural characteristics of different techniques to interact. I explore jewellery making and enamelling techniques to create mark making, form, colour and texture. Each stage is made by hand; I prefer the fluidity this gives my work; nothing is identical, no pattern is exactly the same. I enjoy the connection this gives me with each piece and the spontaneity that experimenting with enamel allows.
Disclaimer:
Please note: directory profiles are paid for and maintained by individual makers or craft places. Craft Scotland is not responsible for incorrect details and we have no contact details other than those provided.