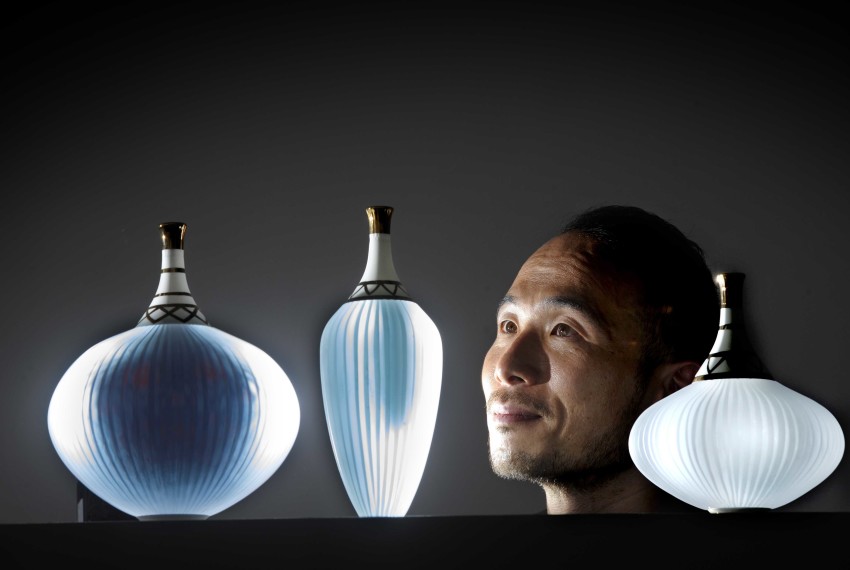 Colin Hattersley/Craft Scotland
The primary aim of my artistic practice has been to explore the ambiguity inherent in the cultural interpretation of belonging and to create awareness of the stereotyping that can occur in relation to an individual's cultural understanding. The secondary aim has been to develop a better understanding of the role which creative practice can play in raising awareness of cultural ambiguities and stereotyping to develop cultural interpretive tools for art practice. My artwork's inherent distinctive qualities rely on the sense of bi-cultural identity present within the pieces. This bi-cultural identity derives from the fact that the artworks do not readily fit into either Korean or British visual culture, as they are deliberately designed to create a pseudo Korean-British or British-Korean image that can be viewed as a Western or Eastern image, or a blending of both cultures. The cultural ambiguity inherent in my artwork challenges viewers and can arouse feelings of unease when viewed.
Disclaimer:
Please note: directory profiles are paid for and maintained by individual makers or craft places. Craft Scotland is not responsible for incorrect details and we have no contact details other than those provided.