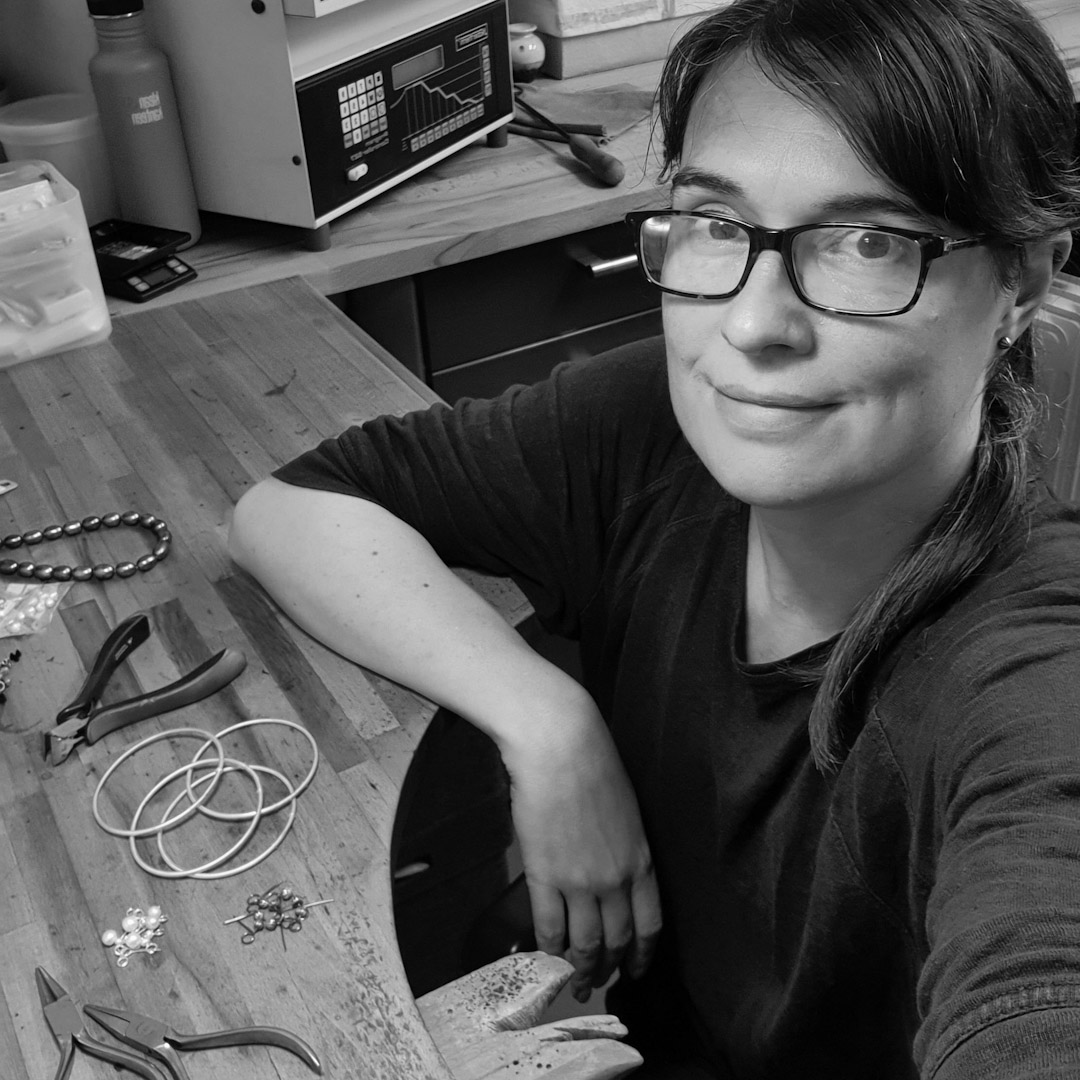 Workshops
I teach short courses and one day workshops in creative use of silver clays at my new studio space at Coburg House (hopefully from Oct) and at other colleges and jewellery schools around UK.
Silver Clays are composed of minute particles of silver suspended in an organic binder and water. The material handles just like ceramic clay. Once fired the organic binder burns away and the silver particles fuse together, so the piece becomes pure metal. It is the perfect material for beginners as it is very easy to manipulate and requires few tools. However it also allows jewellers to produce effects and create forms which cannot be produce using traditional techniques.
I offer a range of courses to suit both beginners and experienced jewellers or metalsmiths.
Disclaimer:
Please note: directory profiles are paid for and maintained by individual makers or craft places. Craft Scotland is not responsible for incorrect details and we have no contact details other than those provided.