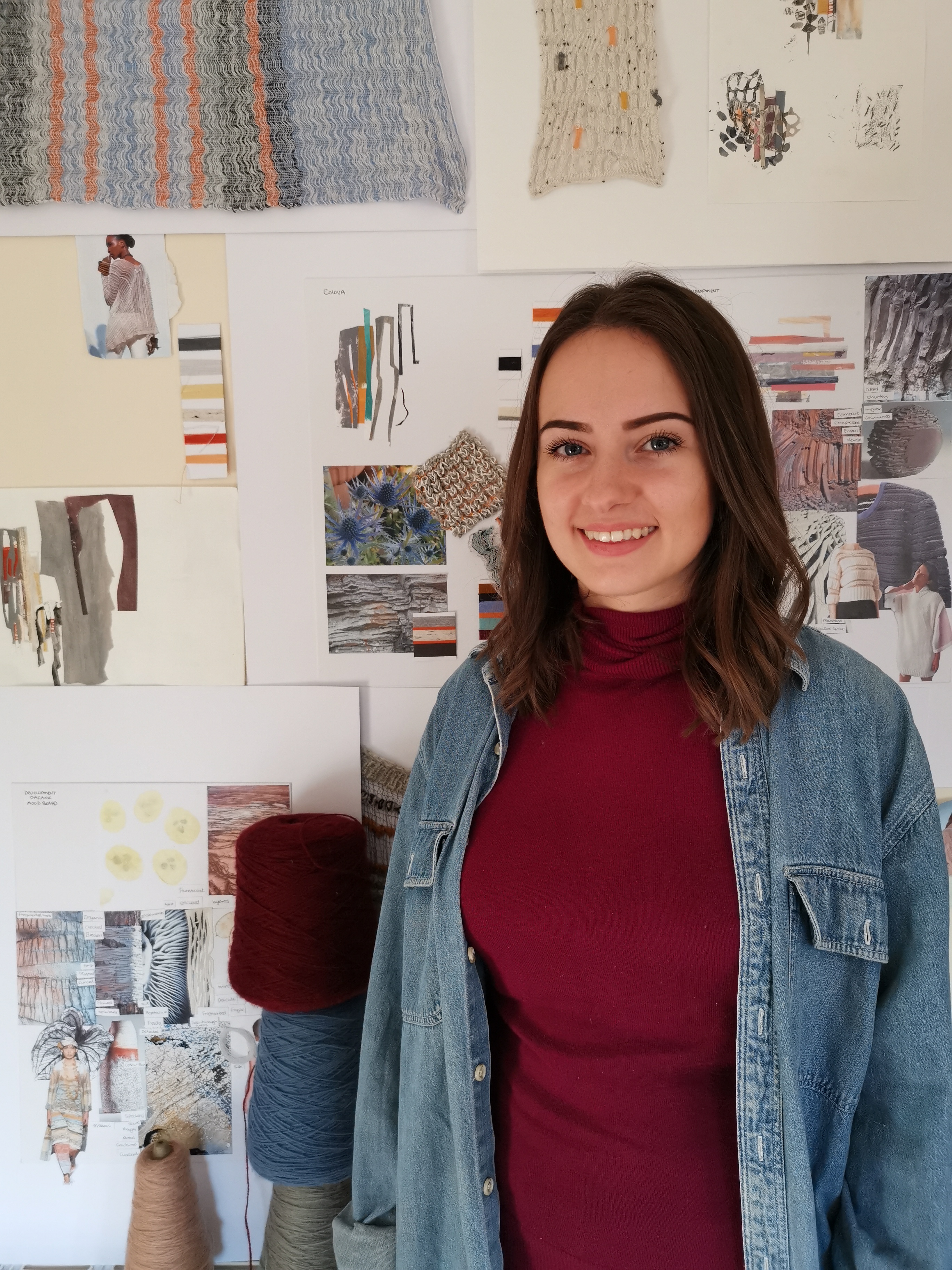 I have recently graduated from Duncan of Jordanstone College of Art and Design with a Bachelor of Design with Honours in Textile Design. My work focuses on the concept of sustainable design, mindful of the harmful effects of the large amounts of textile waste sent to landfill each year as a result of fast fashion. With my work I carefully select materials to create knitwear of high quality using natural fibres. The wool I have used in my designs has breathable, temperature regulating and durable properties; allowing these soft versatile textiles to be worn year round. I combine different weights of yarn to create knitwear of different thicknesses, suitable for the changing temperatures and to be able to become part of a capsule wardrobe.
Photography, drawing, painting and collaging are an integral part of my design process; capturing colours, textures and compositions to translate into samples and final designs. I am highly influenced by the Scottish landscape and enjoy spending a lot of time outdoors, looking closely at the beauty and details of organic forms such as rocks and cliffs. The landscape is forever changing and will never be an outdated source of inspiration.
Disclaimer:
Please note: directory profiles are paid for and maintained by individual makers or craft places. Craft Scotland is not responsible for incorrect details and we have no contact details other than those provided.