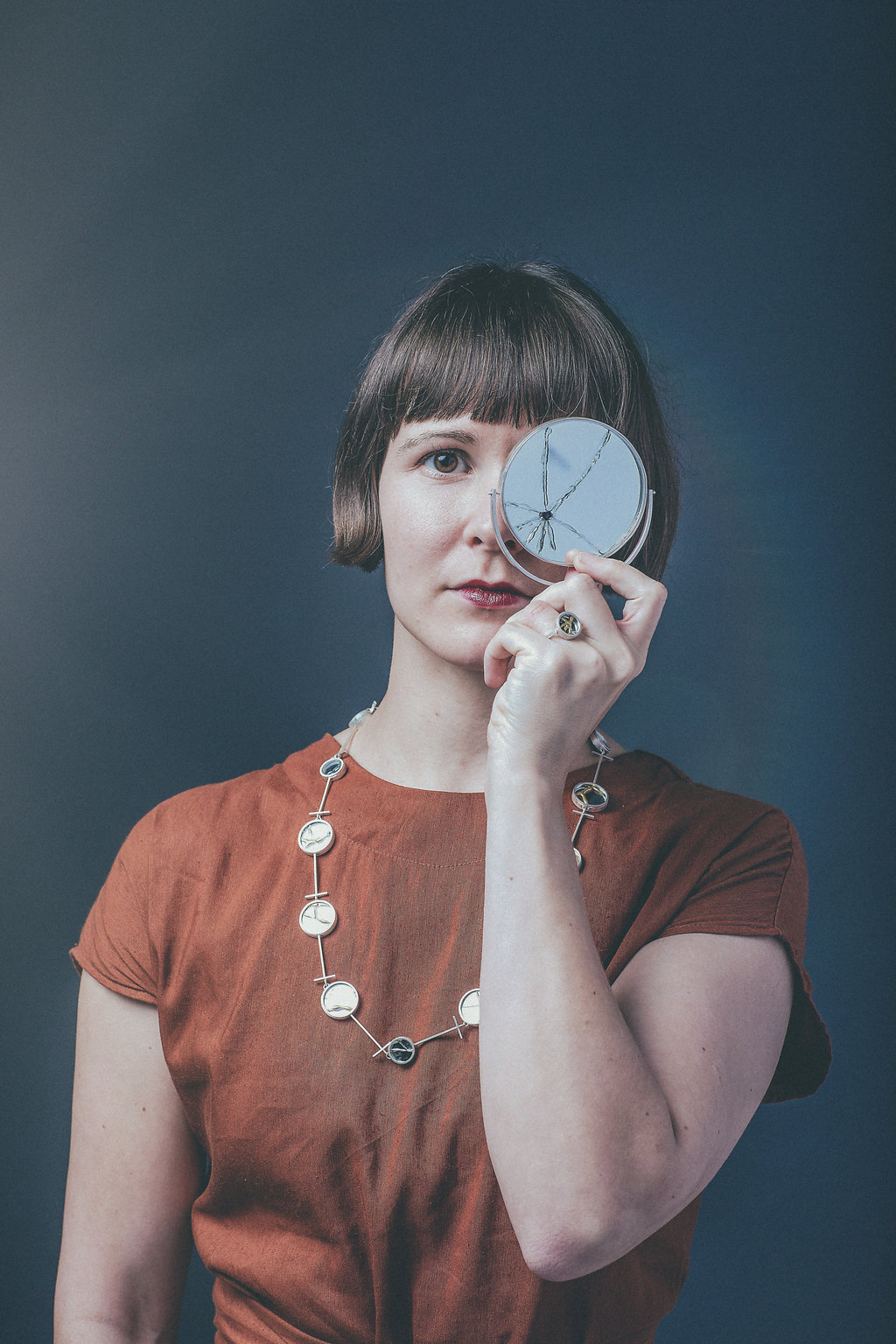 Meredith Andrews
Eleanor Kerr-Patton has been creating jewellery for over 10 years, studying a BA(hons) in jewellery and metalwork at Bucks New Uni, then working for two prestigious goldsmiths in Bristol, UK, before moving to Bermuda in 2012. She worked for another jeweller for a number of years before launching her business in 2016.
Eleanor demonstrates a unique approach to jewellery as wearable art. Graduating in 2009 she has contributed to noted UK and international exhibitions. Selected as a designer to watch by Not Just a Label, her work is part of many personal collections, and received an Arts Council bursary for exhibition 'Sick! Living with invisible illness'
Eleanor combines tradition goldsmiths skills and conceptual design in her Edinburgh studio. Using her signature techniques of Kintsugi, the Japanese art of repairing pottery with lacquer and gold dust, and technical stone setting she creates striking, beautiful and thought provoking jewellery.
By applying Kintsugi to mirrors rather than pottery, Eleanor explores her own experiences with mental illness and recovery. The philosophy of Kintsugi treats damage and repair as part of the history of the object, rather than something to disguise.
Her jewellery can be worn as an outwardly visible representation of a journey often invisible to others.
Disclaimer:
Please note: directory profiles are paid for and maintained by individual makers or craft places. Craft Scotland is not responsible for incorrect details and we have no contact details other than those provided.