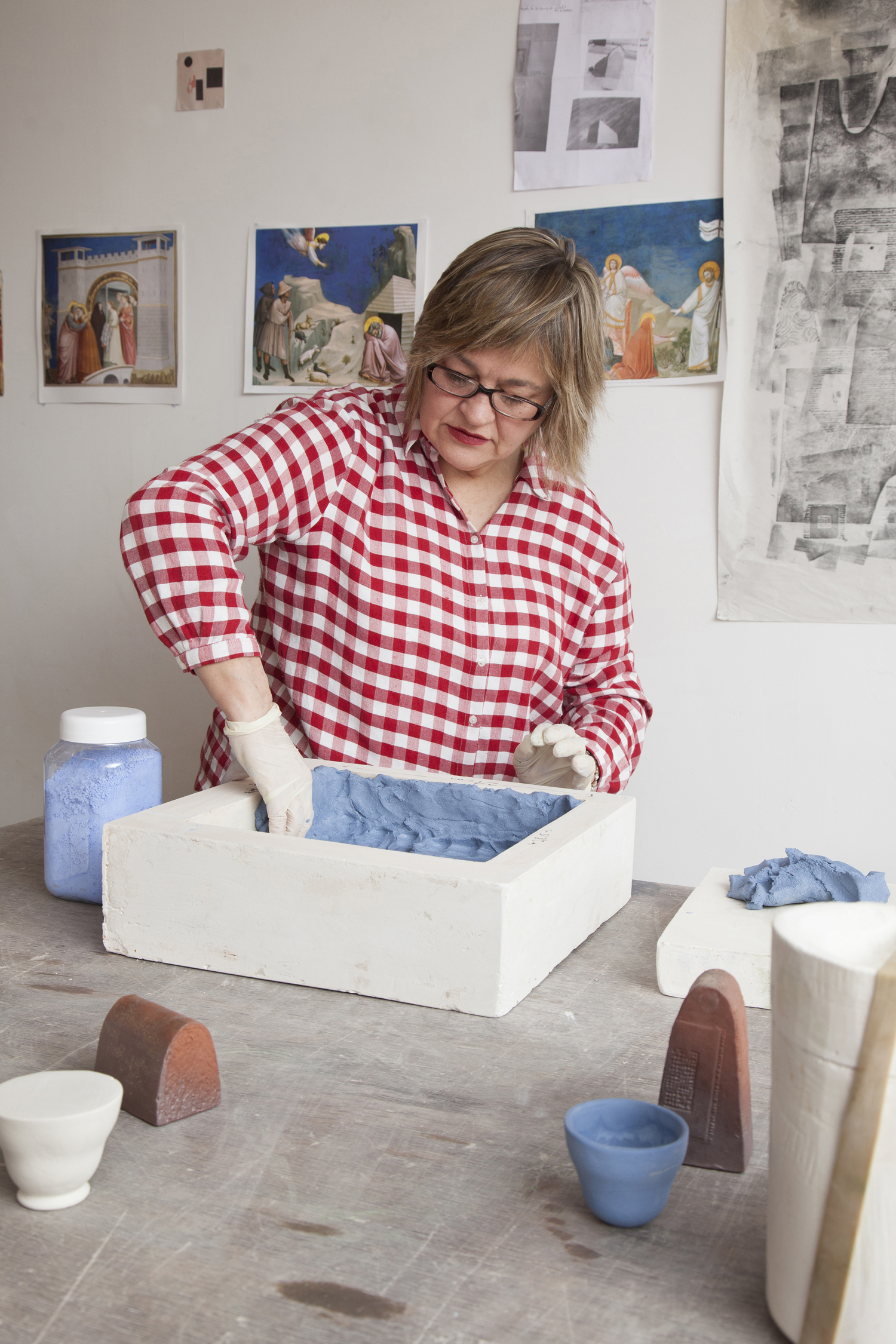 Fiona's freestanding ceramic and crystocal plinth assemblages are named The Angel's Share, an industry term for the portion of whisky lost in evaporation in the cask barrel. Here however, the phrase is a metaphor for the poetics of the temporal soul.
The assemblage's composition, colour and rhythm are informed by Italian Renaissance painting; Duccio di Buoninsegna's (d.1319), Maesta, in Siena and Giotto's (d.1337), Padua, Scrovegni Chapel frescoes. Joseph Cornell's assemblages also have their place.
The assemblages' material process engages with modernism through the repetition of minimalist rectangles, visible process (press moulded clay, monoprinting, collagraphy) and the deconstruction of narrative into discrete components.
The soul is domestic. It likes a house, (the rectangles in Fiona's assemblages) and it daydreams in this cosy place. These daydreams share certain properties for the soul reflects on itself through form and image. The rectangle is terrestial and the circle is aerial. There is cosmic tension between the two. In Fiona's work, these forms are present as themselves or embedded in motifs such as a shallow box, a recessed lair, a window, a beaker. Her ceramic rectangles and circles are repeated images of interiority locating the angel's share, within the viewer who completes the work.
Disclaimer:
Please note: directory profiles are paid for and maintained by individual makers or craft places. Craft Scotland is not responsible for incorrect details and we have no contact details other than those provided.