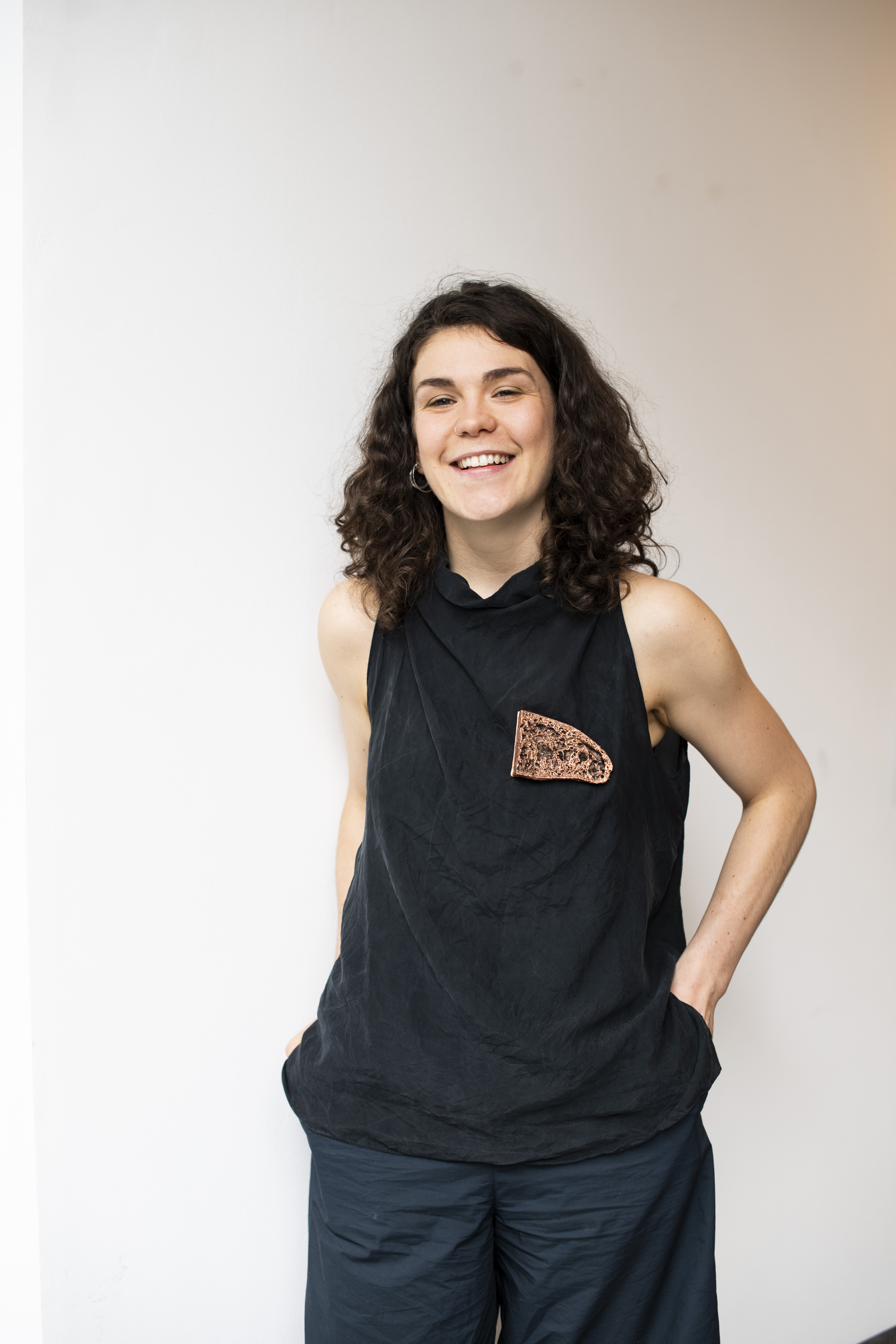 My practice was greatly influenced by my work as a baker during my studies. The artisan bakery in the Southside of Glasgow offered a space that supported local artists and community projects, functioning as a hub where various walks of life came together over food. Inspired by this experience and my love for cooking and nature, my work continues to explore the relationships that lie between craft, ecology, community and well-being.
My degree show collection titled 'Momento Vivere' was a table in flux, made up of bowls, spoons, candlesticks and sculptural objects. In this series I primarily worked with silver and porcelain, exploring a variety of techniques including casting, forging, electroforming and enamelling to mimic the delicate textures found in everyday foodstuffs such as cabbage and bread. The use of precious materials highlight the value, and beauty of commonplace ingredients. The composition of this collection drew inspiration from Dutch still life paintings. These often depict perishables to symbolise life's fleetingness, an integral reminder to stay present and embrace 'the now': A valuable message in our current, busy lifestyles. This aligns with my personal values and ideas demonstrated by The Slow Food Movement, another branch of research that informed this body of work.
Disclaimer:
Please note: directory profiles are paid for and maintained by individual makers or craft places. Craft Scotland is not responsible for incorrect details and we have no contact details other than those provided.