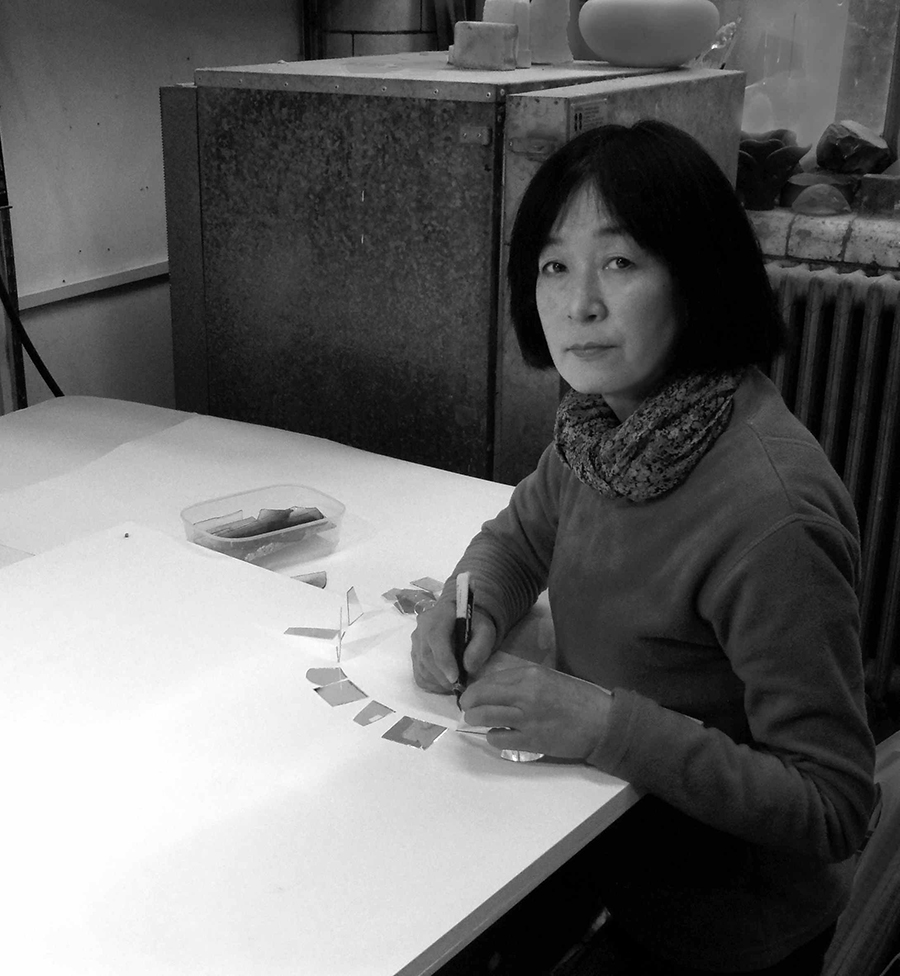 Originally from Tokyo, she graduated from the Royal College of Art. She has been a research fellow at Edinburgh College of Art over decade. Her works have been exhibited internationally and in numerous public collections worldwide. Include recent exhibitions in the Glasmueum Frauenaue in Germany, MusVerre in France and presented in the Collect. Developing many large-scale site-specific projects that have included the Royal Botanic Garden Edinburgh and the Tate, St Ives. She now lives in Fife on the east coast of Scotland and enjoys rolling hill of landscape. Recurrent themes in her work explore personal experience, history and her direct emotional response to places as well as an enduring fascination with the landscape.
"Glass is what first brought me to Scotland over twenty years ago. Light and glass have been inseparable elements in my practice, dancing lights on the sea in Lybster Cattiness where the light has a distinctive clarity formed the idea for my first installation. My roots were cultivated in Japan a long time ago, and are still the basis of my fundamental creative thinking. It is bearing fruit in a series of glass panels that are strongly influenced from Japanese traditional painting."
Disclaimer:
Please note: directory profiles are paid for and maintained by individual makers or craft places. Craft Scotland is not responsible for incorrect details and we have no contact details other than those provided.