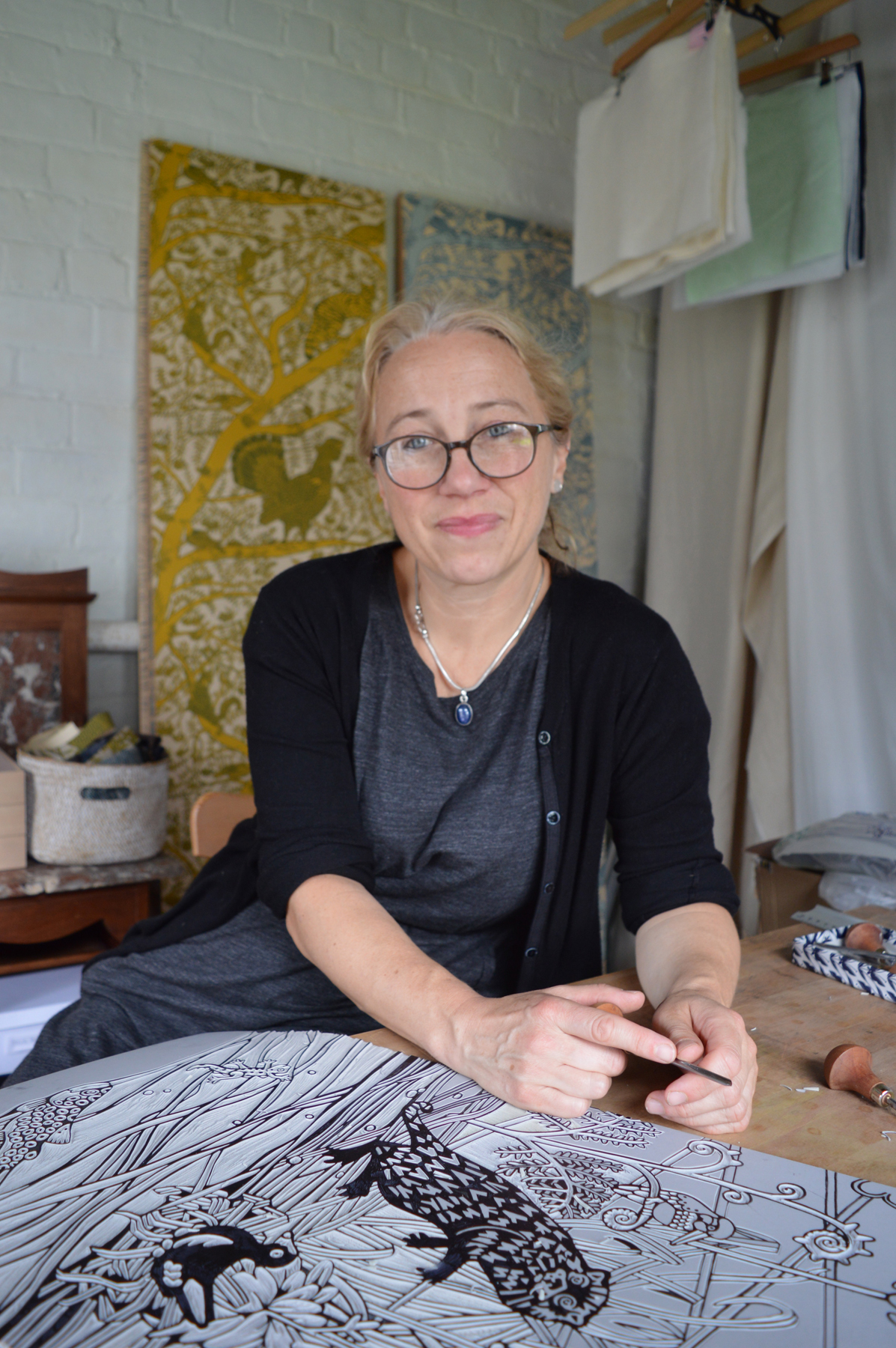 Little Axe Blockprints has grown organically since 2014. Each year I release designs in collections and the lino print has become my signature style. I began printing from my kitchen table with a small corkscrew press and a washing line for drying and I still work at home operating from a 1930s garage in the garden. I find the process of drawing, cutting and printing totally absorbing and the results satisfy my love of bold flat decorative prints. I am interested in applied design and print to a range of surfaces, including functional objects and home furnishings.
Recent commissions include designs for woven textiles, wallpaper, printed wall panels and ceramics. My designs are carefully researched to suit each individual project or commission, but the main focus is rare and indigenous wild plants and animals. I use a style that references narrative folk art and mid-century pattern making.
All of the designs are digitally printed onto natural fabrics including Scottish linen and heavyweight cotton and silk. We make a range of bespoke products including: aprons, tea towels, soft furnishings, silk scarves and zip bags.
Little Axe Blockprints and Products bringing the wild indoors!
Disclaimer:
Please note: directory profiles are paid for and maintained by individual makers or craft places. Craft Scotland is not responsible for incorrect details and we have no contact details other than those provided.