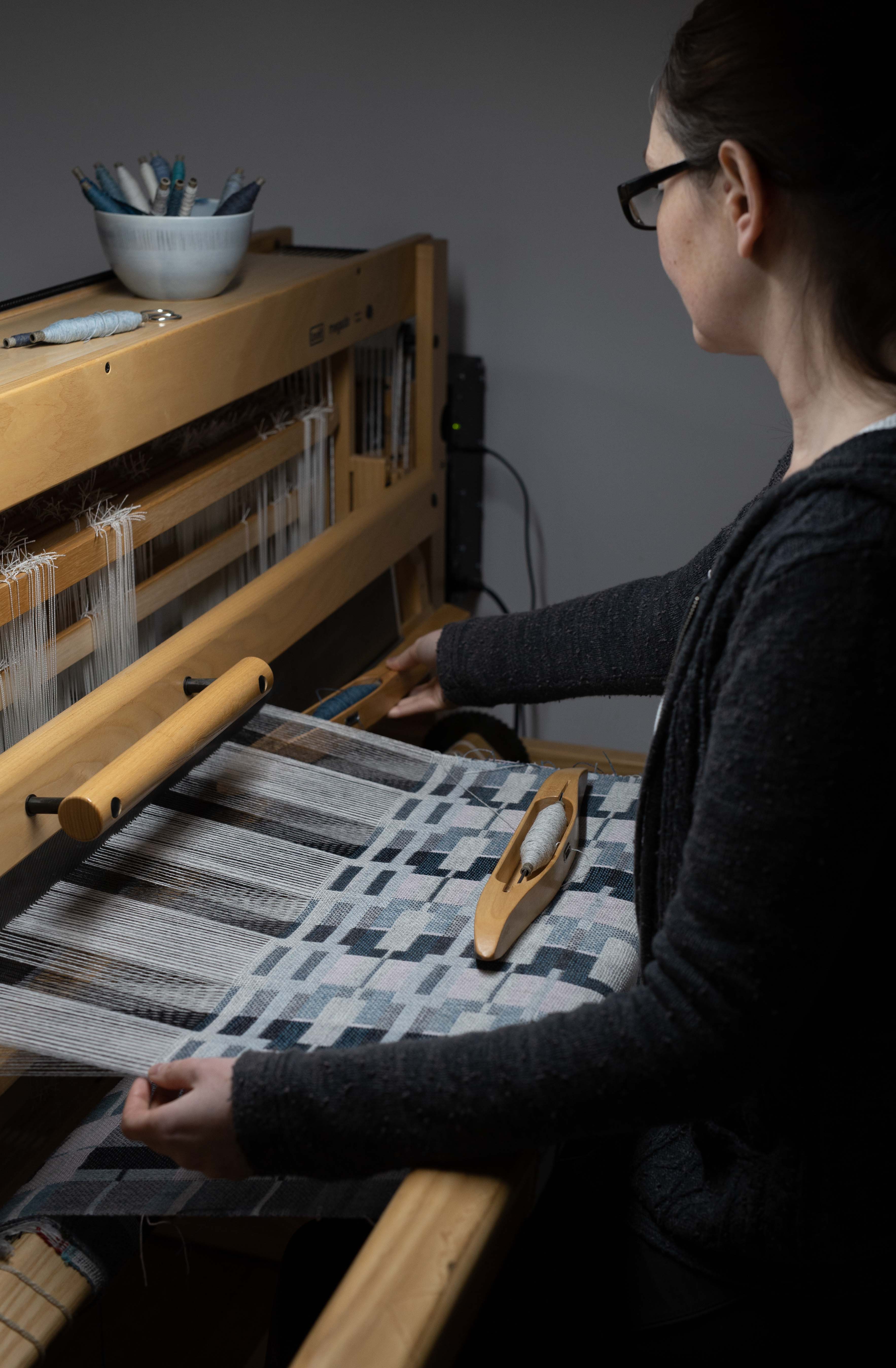 'Inspiration is gained from my surroundings; be it the play of light on inky seas, the ever-changing weather, lichen encrusted rock, the delicate tapestry of wildflowers on machair, undulating lines of ancient lazy beds, or the stark beauty of the rugged landscape.
Natural fibres, predominantly soft lambswool, interlace and entwine. The weaving process is hypnotic; shafts with hundreds of heddles rise and fall, the reed beats methodically, the shuttle passes marled threads from side to side, pick after pick, a rhythmic thud and clatter as cloth is produced – repetitive and mesmerising.
This is my home. These things are my family. The sound of the loom is my music. The soft colours of the machair and the restless sea are my picture books.
Together we create a cloth which speaks to the world of Skye.'
Disclaimer:
Please note: directory profiles are paid for and maintained by individual makers or craft places. Craft Scotland is not responsible for incorrect details and we have no contact details other than those provided.