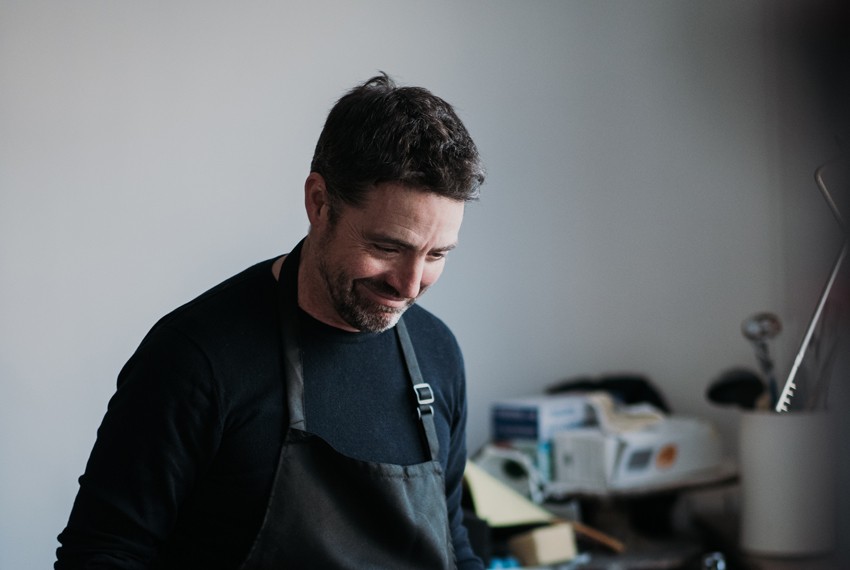 Marc Millar
Myer Halliday is a ceramic designer based in Edinburgh. A graduate of Glasgow School of Art, he works closely with fellow designers in Scotland and England to make products that you will love to live with.
Each piece Myer creates carefully considers three key themes: pattern, presentation and mark-making.
Pattern, specifically the way in which two-dimensional surface decoration transforms your perception of three-dimensional forms, transforms Myer's simple shapes into statement, functional pieces that fit into your lifestyle. He particularly enjoys exploring the tension in pattern: his linear, graphic style investigates the spaces between our human desire for predictability and the joy associated with novelty.
Myer's delicate yet durable work explores the visual relationship in the presentation of objects and their environment. While his surface pattern alters our perception, the shape of each object is carefully considered as a series, so his pieces form a cohesive, easy-to-use collection of purposeful objects that fit into any space.
Each piece demonstrates an ongoing love of abstract mark-making and quality of line. His bold, graphic, marks interact in beautiful contrast with Myer's materials: namely paper-like porcelaneous clays, creating a simplistic, infinitely usable object designed for your life.
Disclaimer:
Please note: directory profiles are paid for and maintained by individual makers or craft places. Craft Scotland is not responsible for incorrect details and we have no contact details other than those provided.