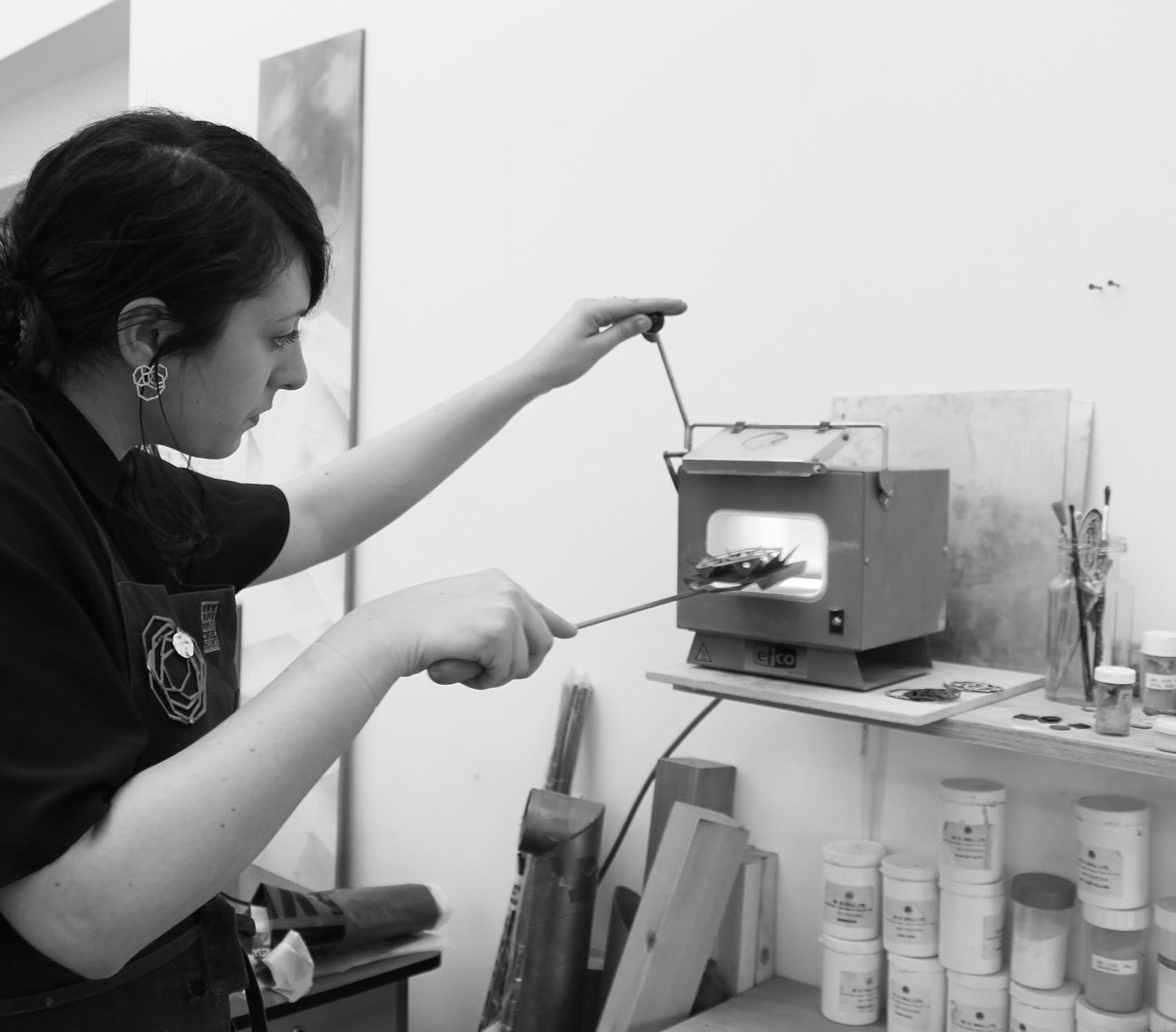 Scarlett's work draws inspiration from the rich diversity of Chaos theory. Exploring imagery with experimental video work such as optical feedback loops Scarlett then transfers this into physicality using photo etching and experimenting with the vast possibilities of enamel.
Colour, steady movement and growth of pattern are the main factors of her design process. She describes her jewellery as traditional styles and details juxtaposed with expressive, bright enameled sections
Inspired by her research into experimental film work, Scarlett's jewellery is based on the idea that there is fine line between order and chaos.
She uses the vast possibilities of enamel as a means to explore this.
As Scarlett has developed in her career she has started to integrate new technologies into her work.
This year's collection combines 3D printing, silver, touches enamel and 18c gold to produce bold, confident and unique pieces of jewellery that empower the wearer.
Scarlett works from her studio in Glasgow and regularly exhibits her jewellery in various high-profile shows across the UK each year.
Disclaimer:
Please note: directory profiles are paid for and maintained by individual makers or craft places. Craft Scotland is not responsible for incorrect details and we have no contact details other than those provided.