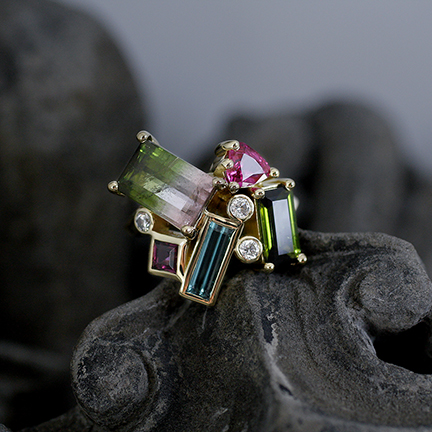 Our name, by its very definition, not only means to be bold, but also to clatter and ring out with the sounds of brass or metal. Our name couldn't be more appropriate; Brazen by name, brazen by nature.
Determined and creative from the start, we love nothing more than taking clients through the different stages that culminate in a beautiful unique piece that's personal to them. We can source stunning diamonds and gemstones from around the world that create the focal point or can transform heirloom jewels, breathing new life and meaning into them.
For us, the key ingredient is authenticity; we value honesty and integrity and we care about what we make and why we are making it. This is at the centre of everything we do. While the inherent value of a piece is ever important, the main motivation is design, originality, beautiful craftsmanship and ensuring an enjoyable experience.
Disclaimer:
Please note: directory profiles are paid for and maintained by individual makers or craft places. Craft Scotland is not responsible for incorrect details and we have no contact details other than those provided.