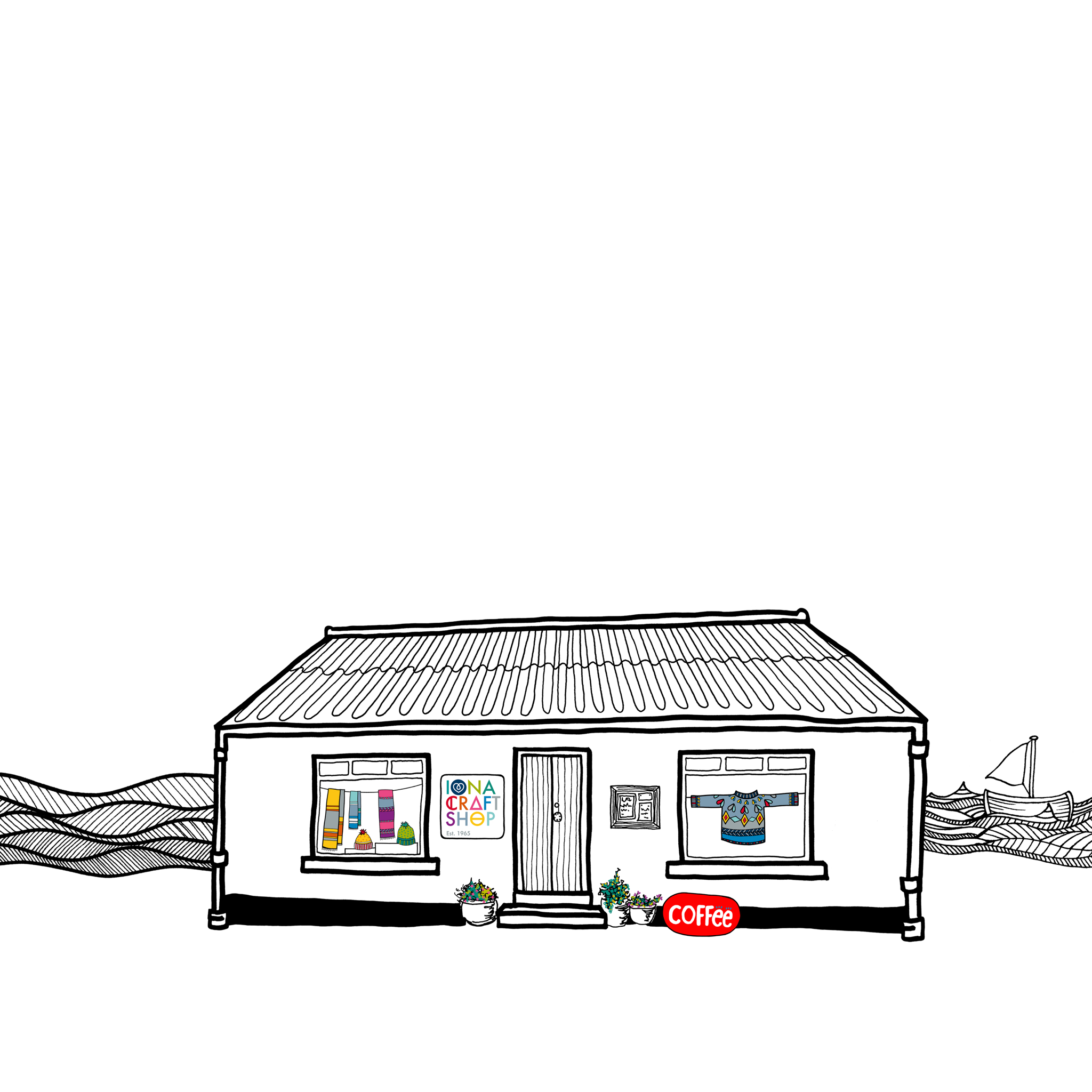 Our craft shop has been happily serving visitors to Iona since 1965 and has always been a rare outpost for quality Scottish craft and design.
Current owners Michael and Kate Gordon took over the helm in 2005, transforming the business from a seasonal gift shop into a creative engine that welcomes locals and visitors all year round. At the heart of their ethos is a recognition of Iona's long and lasting cultural heritage, measurable in millennia rather than centuries, and an understanding of the journey made by each visitor that steps through their door.
Through collaboration with artists and art organisations, they work to enrich the cultural landscape that they live in, and by maintaining close supplier relationships they can be confident that all the beautiful things on display meet their own rigorous ethical and environmental standards.
Whether viewed as a place of artistic endeavour, or an island of spiritual tranquillity, Iona encourages us all to reflect and strive for better, which is the simple guiding principle of Iona Craft Shop.
Disclaimer:
Please note: directory profiles are paid for and maintained by individual makers or craft places. Craft Scotland is not responsible for incorrect details and we have no contact details other than those provided.