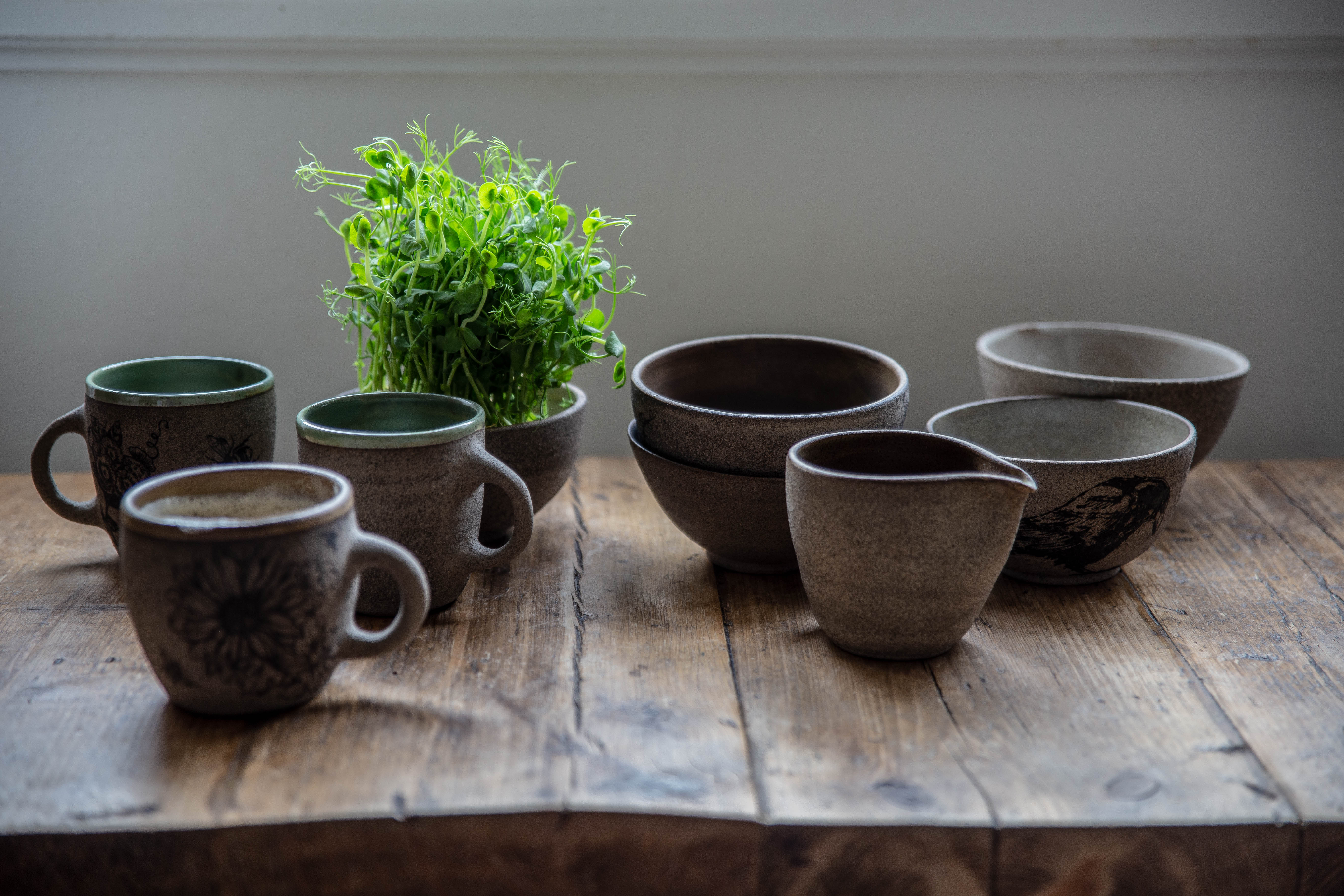 Mud Station Pottery
Mud Station Pottery is an independent open studio workshop: it's a pottery classroom, where groups of people from all walks of life regularly sit down together to engage with clay and learn new ways of touching it, whether for the first time or as part of an ongoing art practice; it's a gallery where you can browse or buy our small-batch, unique ceramics, talk pots and learn about our sources of inspiration; and it's a growing craft community hub where ideas get sown and shared, tested and refined, and where people can encourage one another to act and think more artistically, in the best sense of the word. 
Our work is all high fired stoneware thrown and fired by us on the premises. We're interested in the textures and abrasions of everyday life, whether we're talking rusty drain covers, wet rock, roughcast concrete or crow feathers. 
We offer a regular ongoing busy programme of pottery classes suitable for everyone as well as one-off events, and master classes - all promoted on our website www.mudstation.co.uk and Instagram. 
Everyone and their dog is welcome.
We are positively an LGBTQ+ supportive space.  
See you soon.
Disclaimer:
Please note: directory profiles are paid for and maintained by individual makers or craft places. Craft Scotland is not responsible for incorrect details and we have no contact details other than those provided.