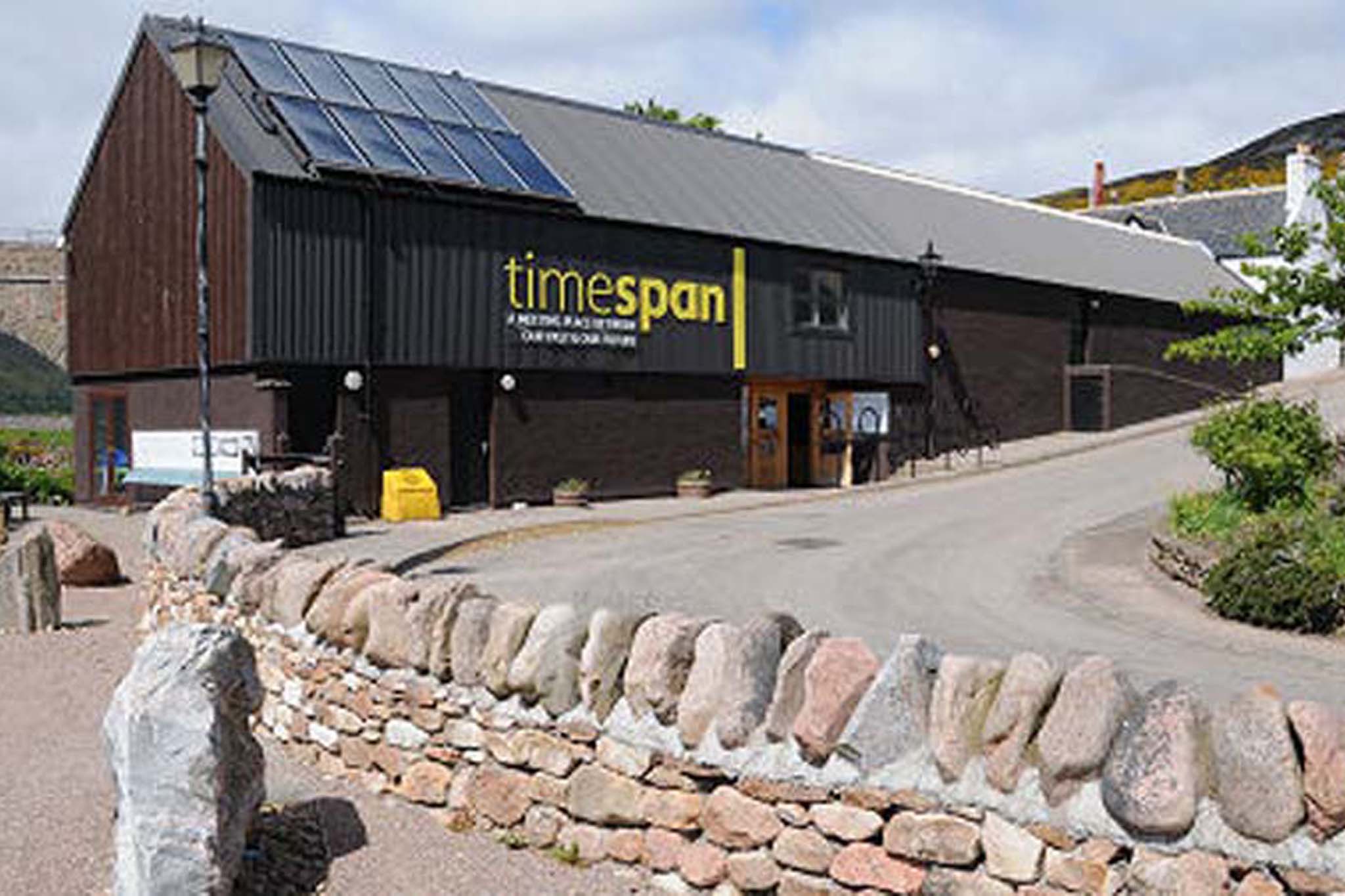 Established in 1986, Timespan developed from a local heritage centre to an award-winning museum and the only public contemporary art gallery in Sutherland, with a core visiting audience of around 13,000 per annum.
Timespan is a cultural development organisation and a creative hub. We provide a high quality venue and programme for people locally, nationally and internationally. We build partnerships and collaborate with researchers, artists, audiences and participants of all ages and backgrounds to preserve, sustain, celebrate and amplify the culture of our place.
Our focus is on relationships with people and long-term creative development; we believe in new ideas and creative exchange, in access to excellence, in adding value, in promoting education and facilitating vibrant community dialogue based on fair exchange. We aim to challenge perceptions of what can be delivered by a cultural organisation rooted in the distinctive, but fragile, socio-economic ecology of this large, rural and remote area.
Our direction is a themed approach that recognises and nurtures the complexity and diversity of our local culture while looking outwards nationally and internationally.
Disclaimer:
Please note: directory profiles are paid for and maintained by individual makers or craft places. Craft Scotland is not responsible for incorrect details and we have no contact details other than those provided.