About Joanne Thompson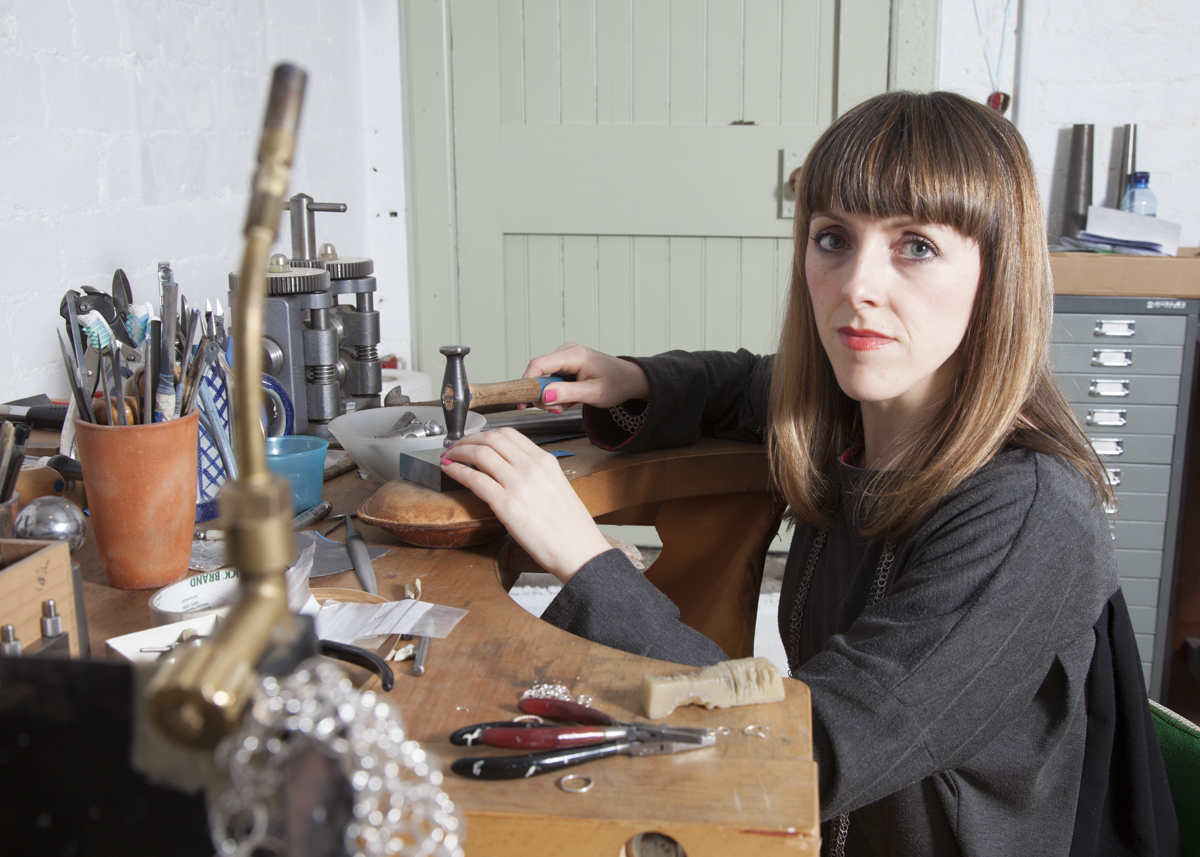 Jeweller Joanne Thompson is based and trained in Edinburgh, she makes special everyday wearable pieces and extraordinary three-dimensional necklaces and bracelets which are comfortable, elegant and easy to wear.
Joanne begins with the circle, the starting point for every design. She uses ancient chain maille patterns to create both simple and startlingly complex forms which have become synonymous with her work. Her distinctive silver and soft black palette are playful and sensual. An elegant movement is integral to her jewellery: creating beautifully made, beautiful to wear pieces that are loved by the wearer.
Discover more