About Gavin Burnett Ceramics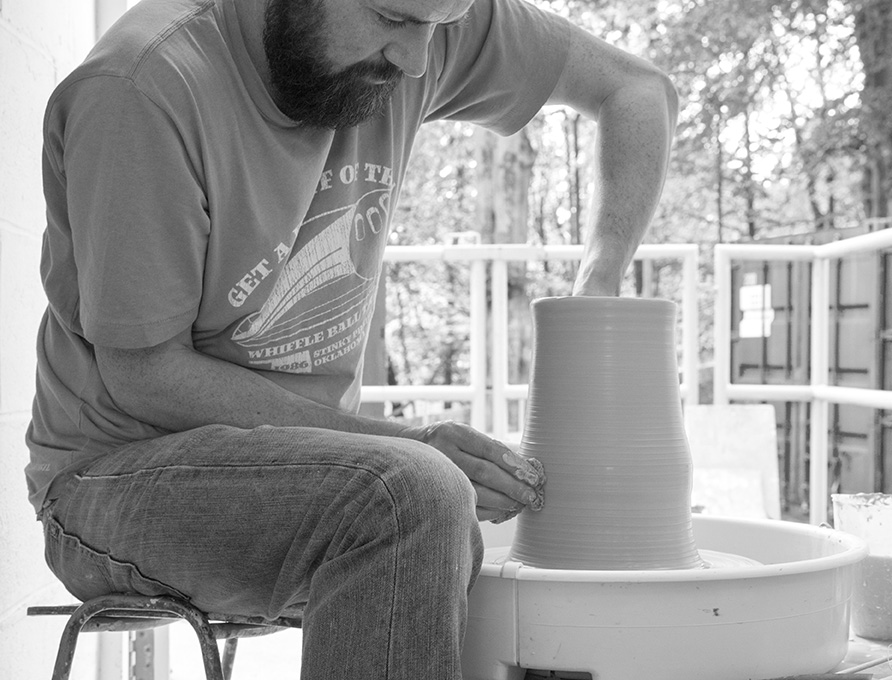 Having trained at Edinburgh College of Art and leaving with a BA(Hons) in Applied Arts, Gavin Burnett has continued to work in the ceramic industry, including as a ceramic and glass specialist in schools and art colleges as well as continuing as a practising artist.
Fascinated by process and enhancing a technique, Gavin has explored the traditional glass cutting technique 'battuto' to create a highly textured, tactile surface on porcelain forms. This cutting technique allows him to exploit the materials translucent nature seeing the interior colour illuminating the exterior. The faceted flowing forms are individually created through an almost intuitive mark making.
Discover more