Location:
Fife
Disciplines:
Furniture Making, Stone Working
Ffion and Steven Blench root their practice in the rich history of plain and decorative plasterwork. Together as CHALK, their practice explores opportunities to adapt historic techniques and apply them to contemporary designs.
For this collection, CHALK employs scagliola, a 16th century plastering technique for imitating marble and semi-precious stones. Each piece within the collection uses hand processed materials gathered at specific locations. Some pieces make use of wild pigments and reflect the natural palette of local geology whilst others rely on man-made materials, collected during the restoration of historic buildings.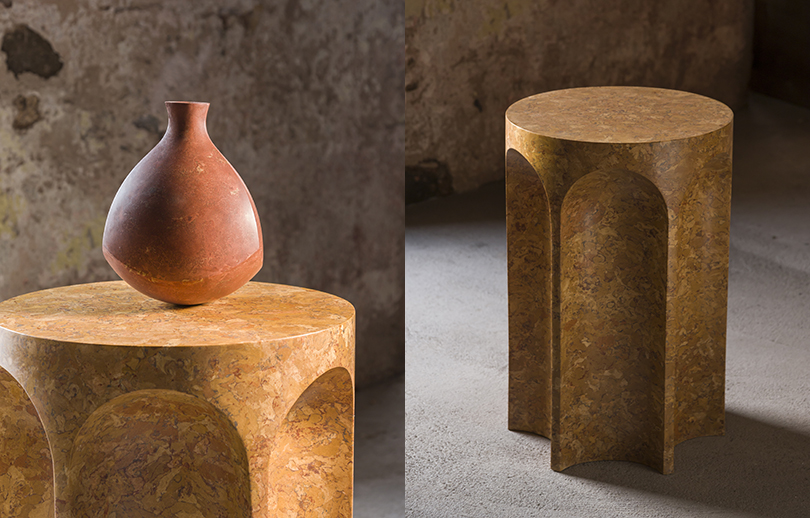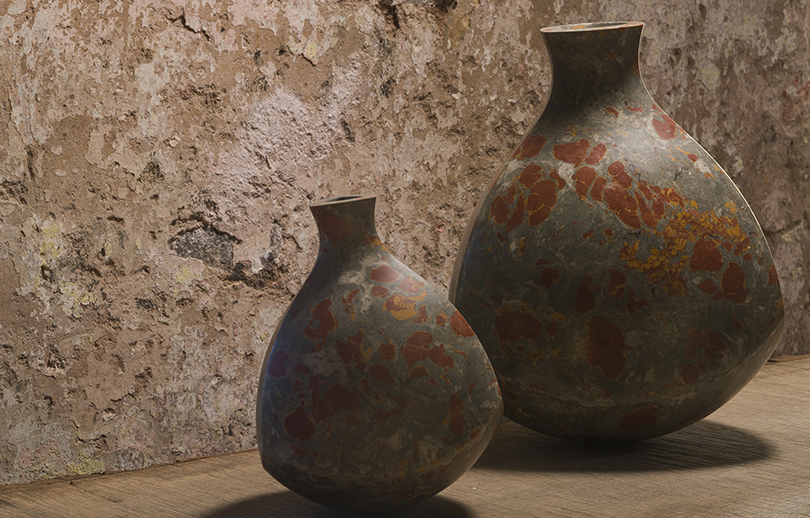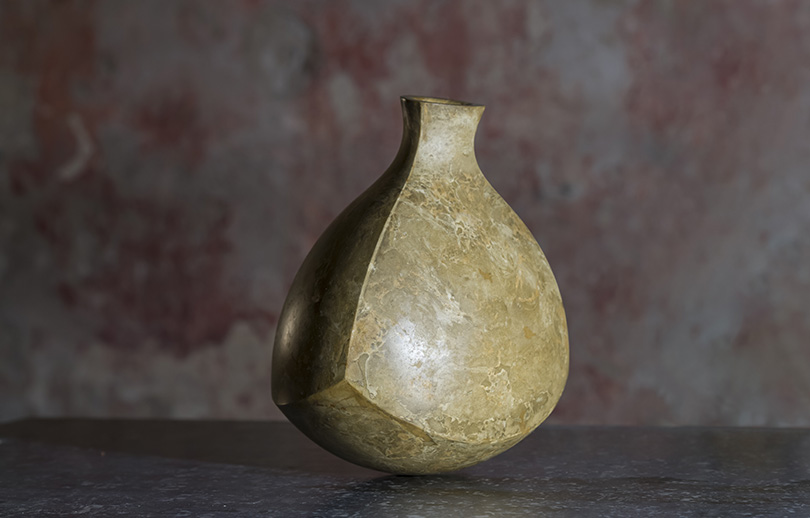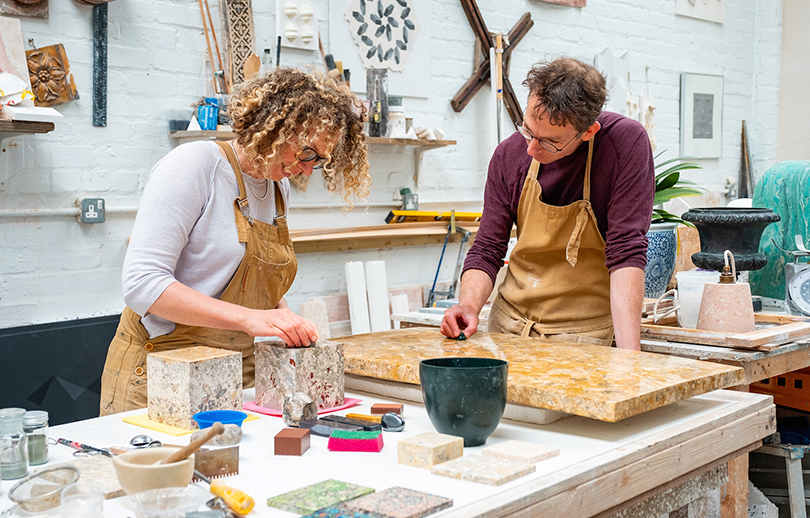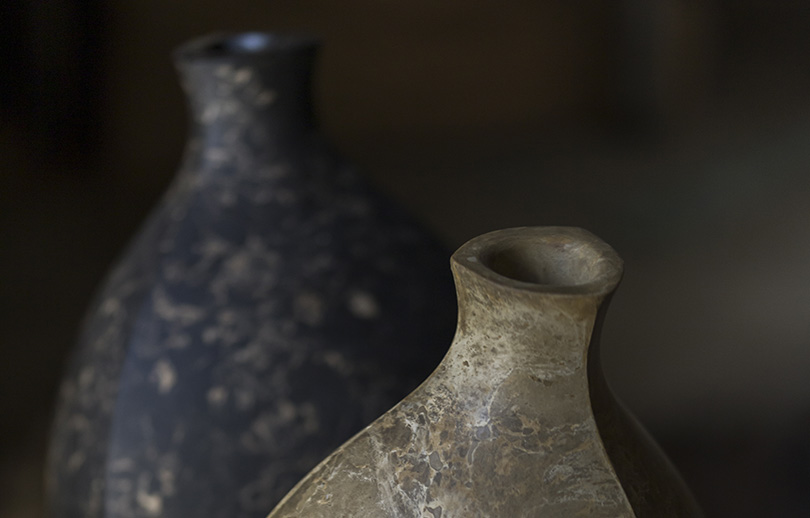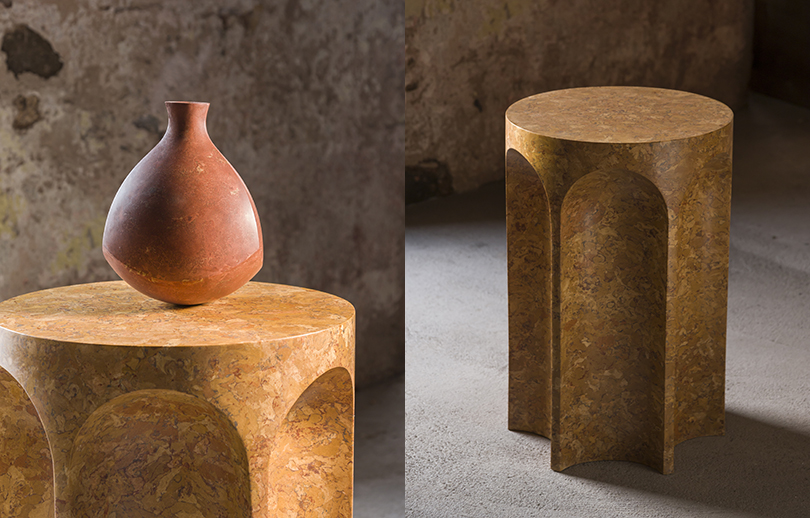 Work by: CHALK
Photo by: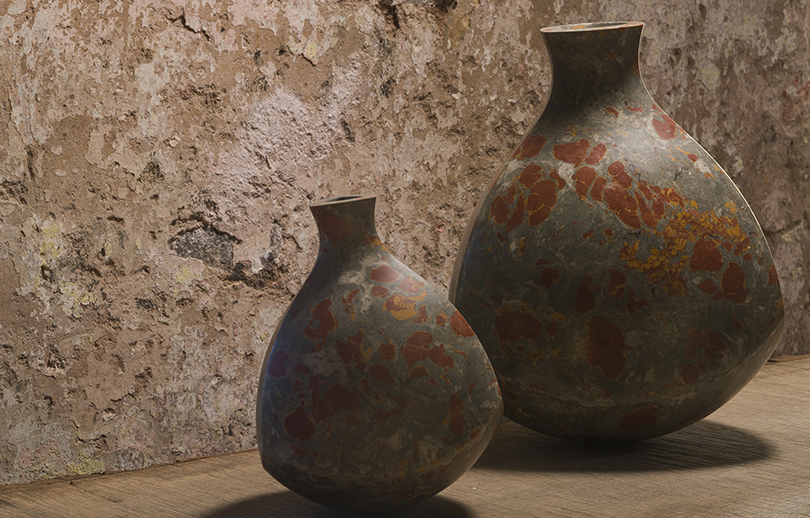 Work by: CHALK
Photo by: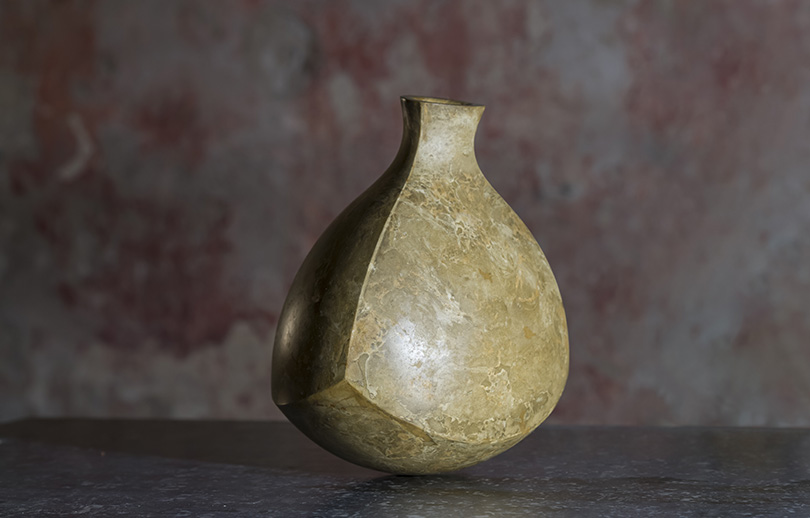 Work by: CHALK
Photo by: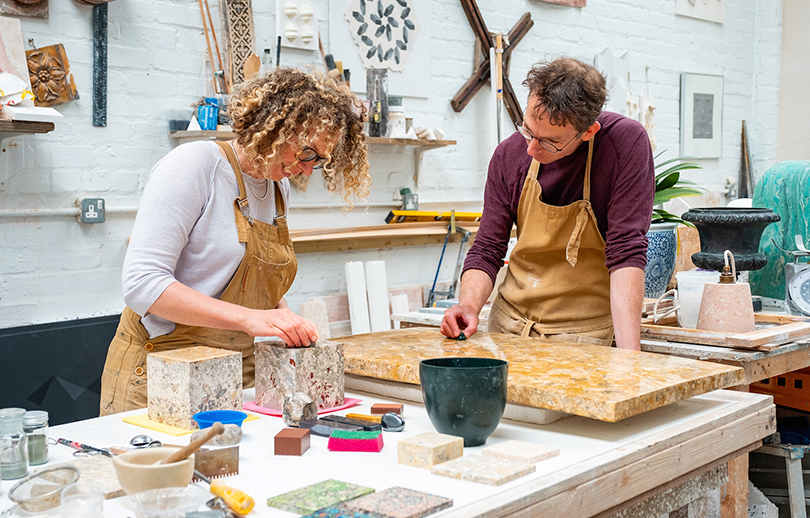 Work by: CHALK
Photo by: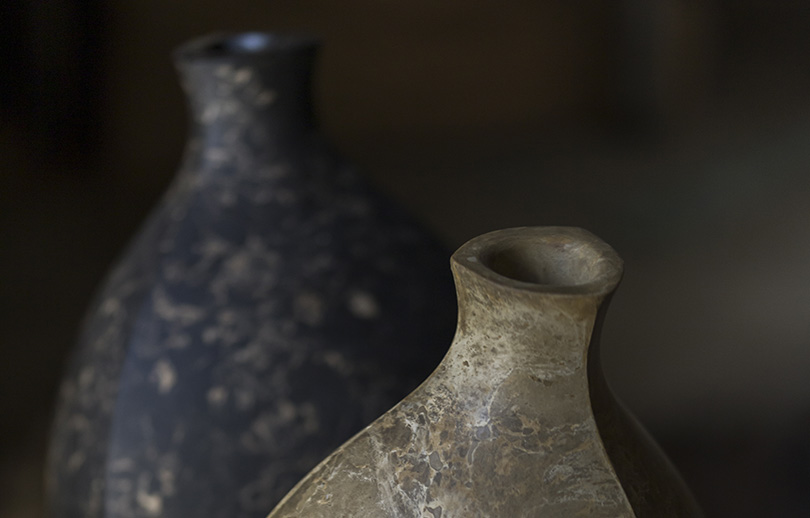 Work by: CHALK
Photo by:
CHALK