Location:
Highlands (including Inverness and Skye)
Disciplines:
Silversmithing & Goldsmithing
Materials:
Precious Metals, Precious Stones
Early in her career, Eileen Gatt was awarded a Royal Academy scholarship to travel to Alaska to work with Inuit stone carvers. This experience has fuelled her fascination with Polar landscapes, customs and folklore stories from northern cultures ever since.
Eileen's work has a strong narrative element, evoking discussions around climate change and endangered species. Integral to her ideology, Eileen works with recycled metals and ethically sourced stones and is exploring new techniques including electroforming and using bio-resin in her process. For this collection, Eileen has created miniature wearable Polar panoramas, made from silver, gold and precious gemstones.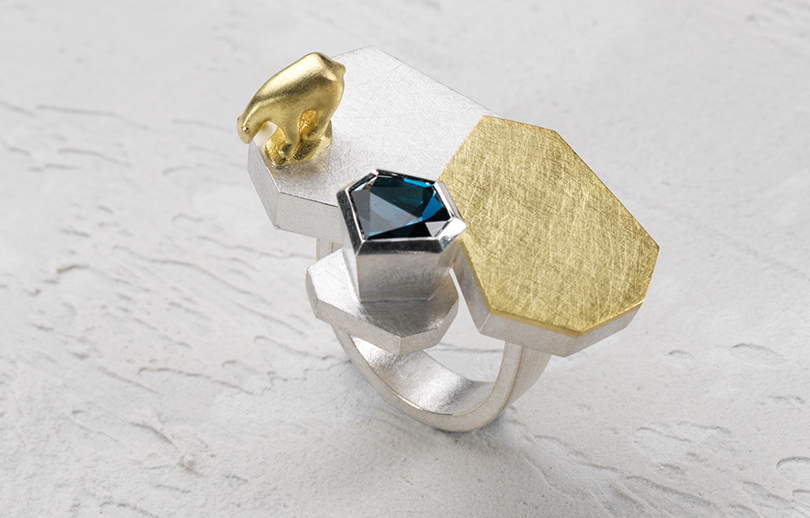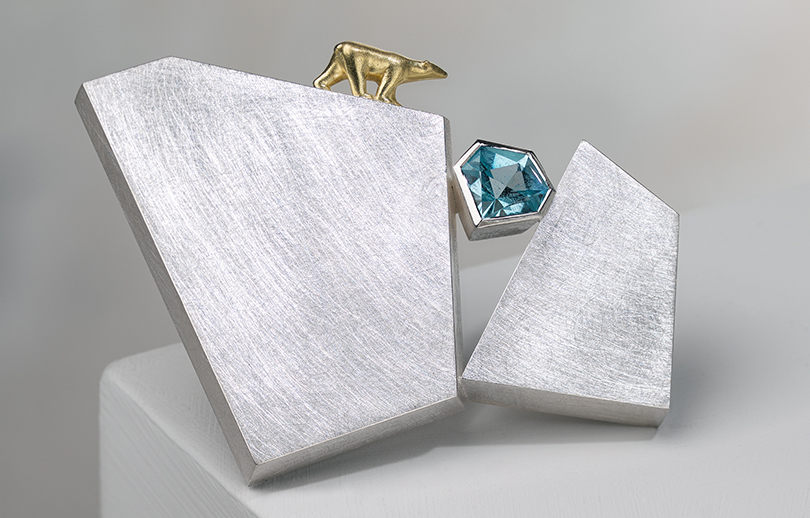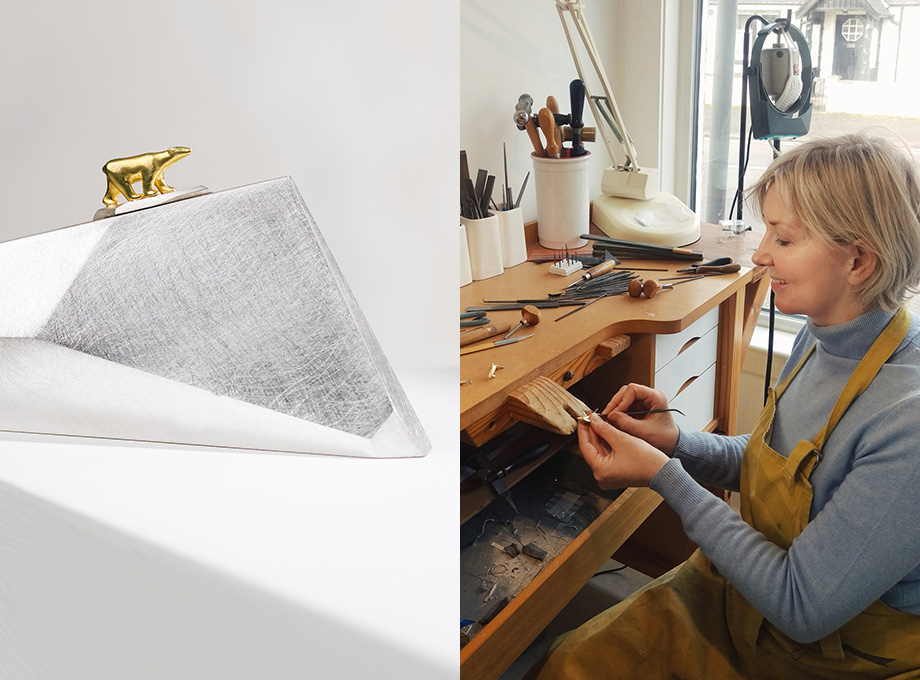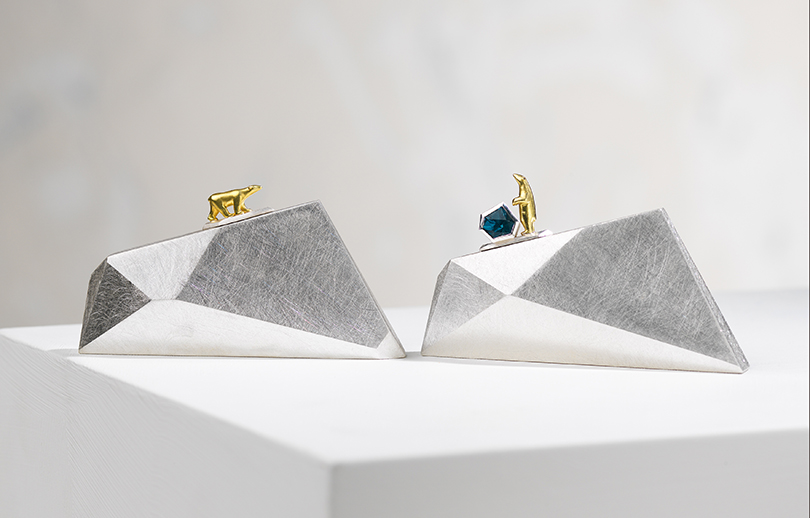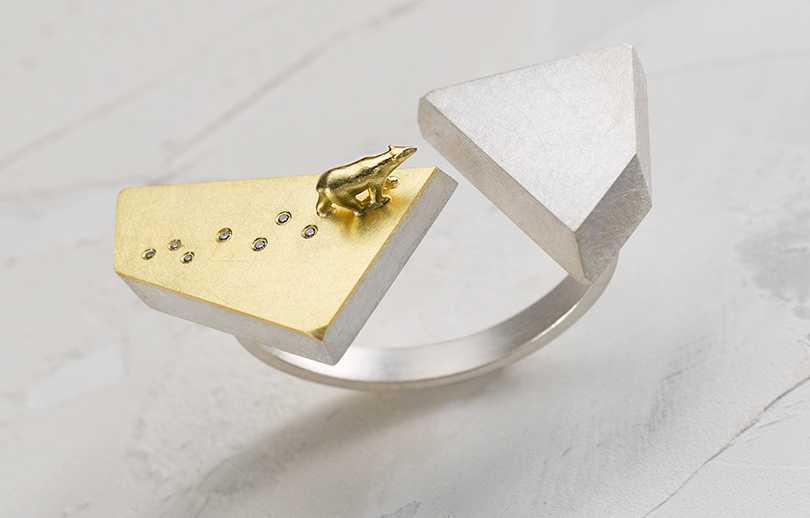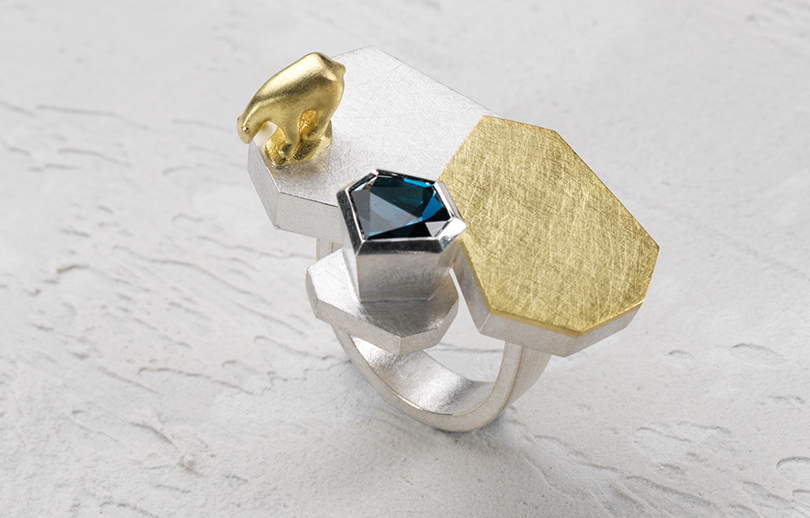 Work by: Eileen Gatt
Photo by: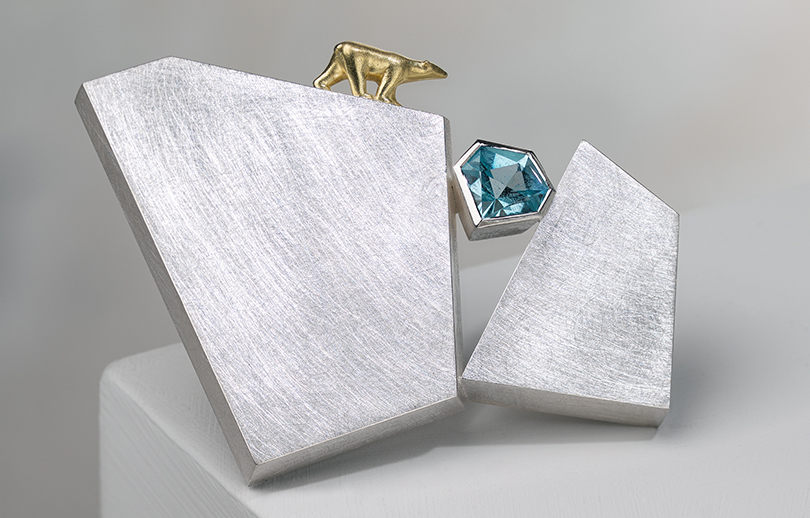 Work by: Eileen Gatt
Photo by: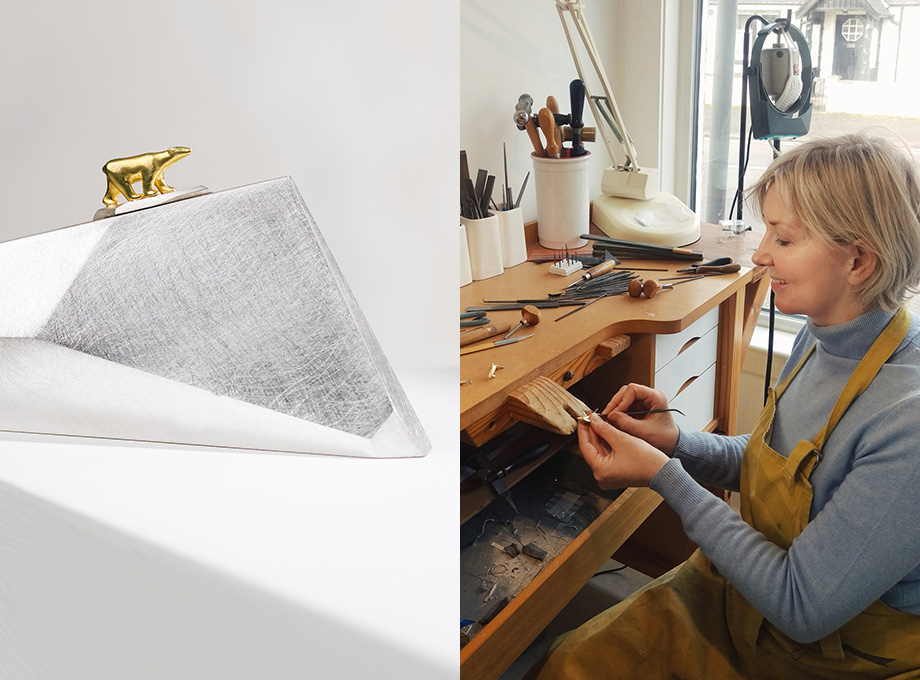 Work by: Eileen Gatt
Photo by: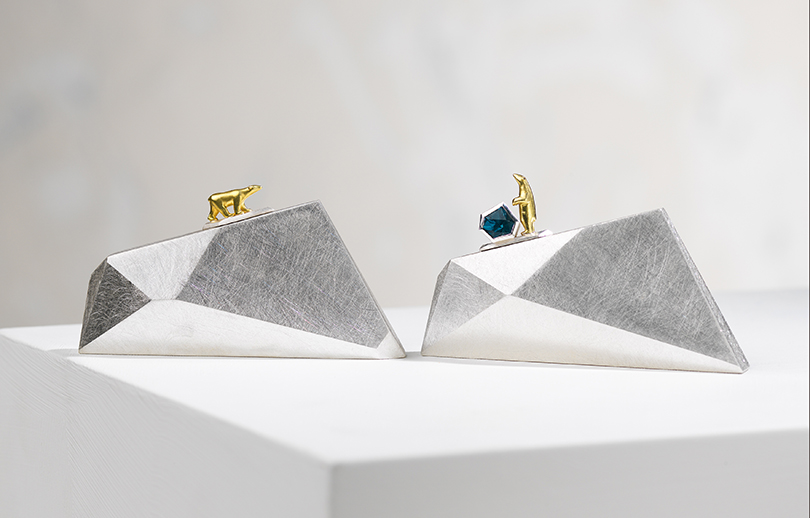 Work by: Eileen Gatt
Photo by: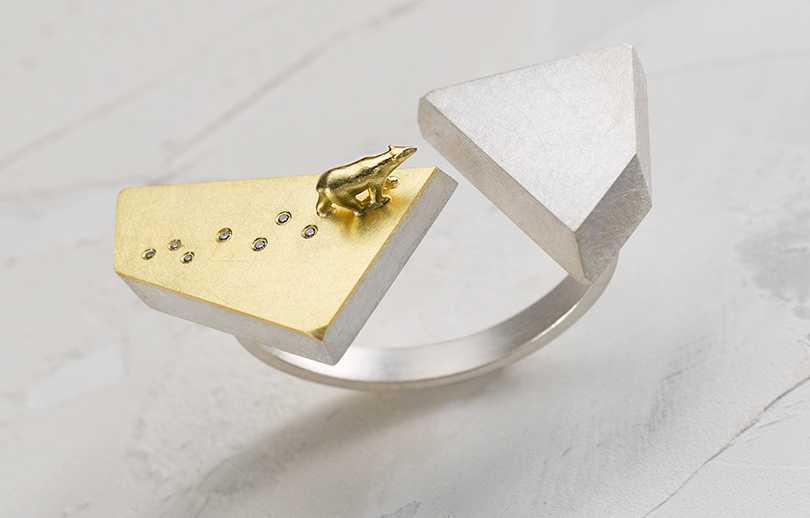 Work by: Eileen Gatt
Photo by:
Eileen Gatt