Location:
Glasgow (city)
Disciplines:
Jewellery, Silversmithing & Goldsmithing
Materials:
Plastic & Synthetics, Precious Metals
Lynne MacLachlan's pieces play with pattern and colour, aiming to bring wonder and delight to the wearer.  
Lynne deftly explores the possibilities of digital tools, invoking intriguing forms with visual effects and tactile qualities. By hybridising this approach with meticulous hand-finishing; dyeing, construction and traditional metal-work techniques, the pieces are elevated to become exceptional examples of cutting-edge craft and design.
Lynne's award-winning work is held in the collections of the V&A Museum (London) and The Fitzwilliam Museum (Cambridge) and has been exhibited with the Museum of Arts & Design (New York), the Crafts Council and The Goldsmiths' Company.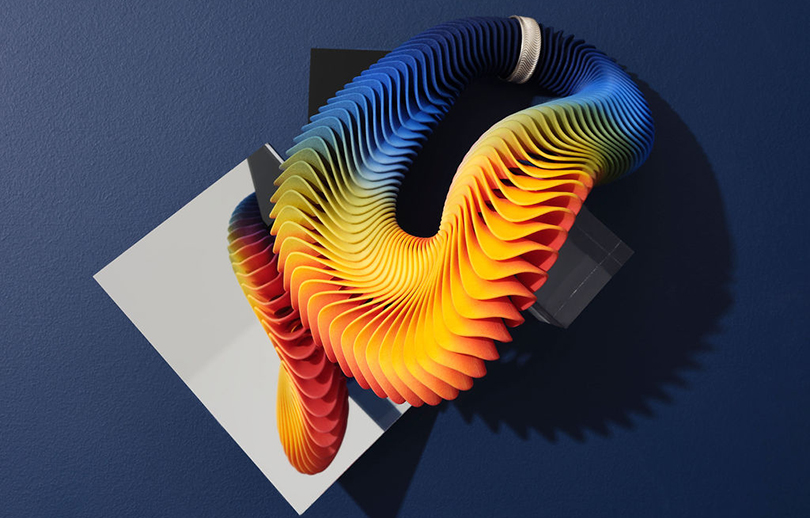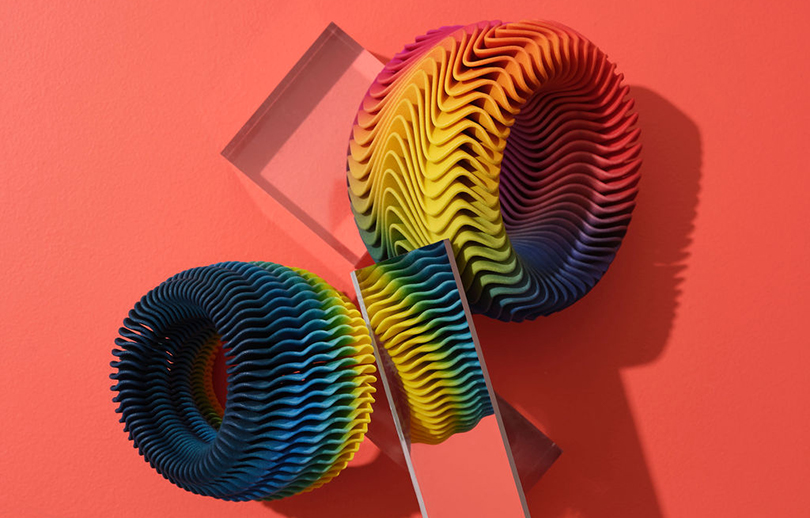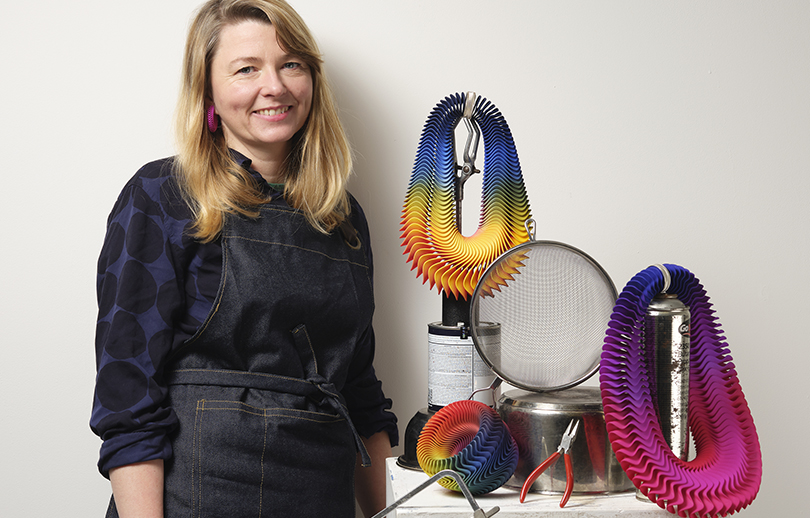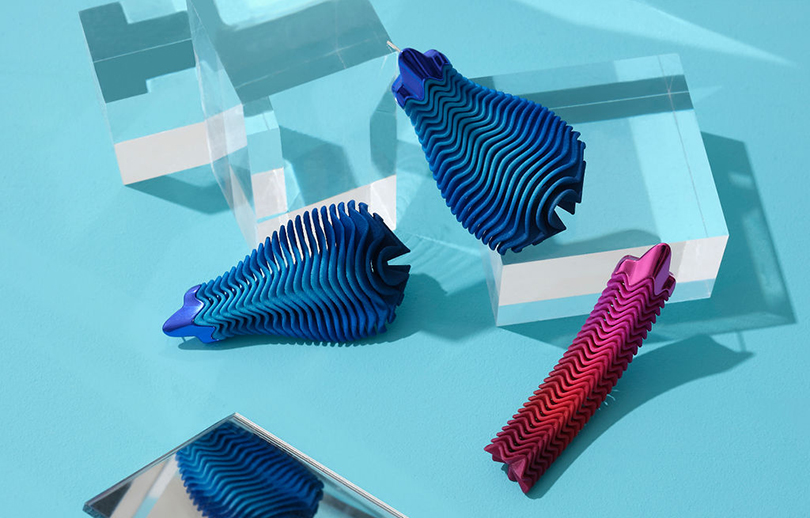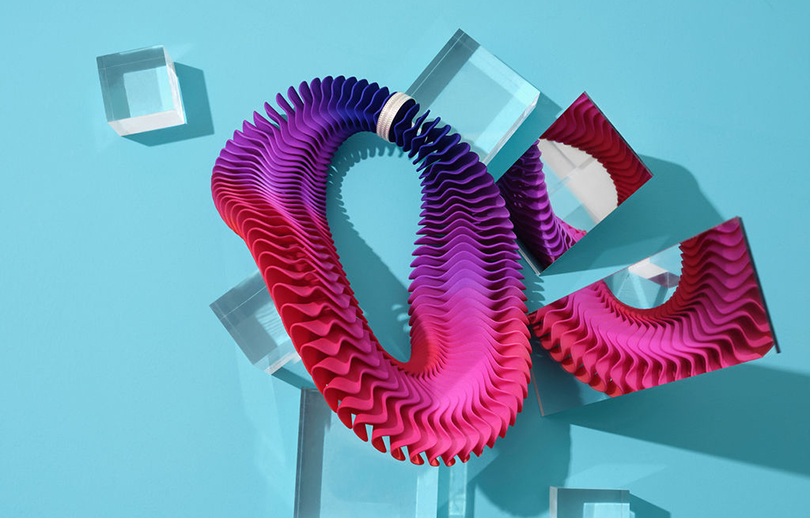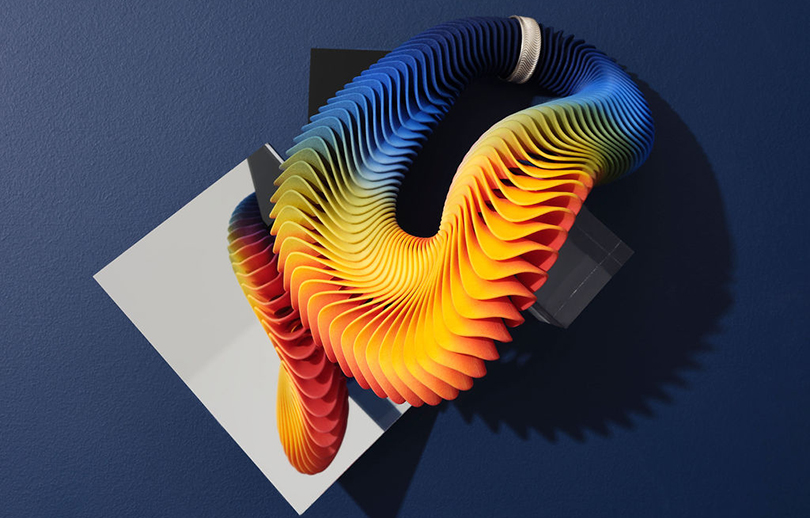 Work by: Lynne MacLachlan
Photo by: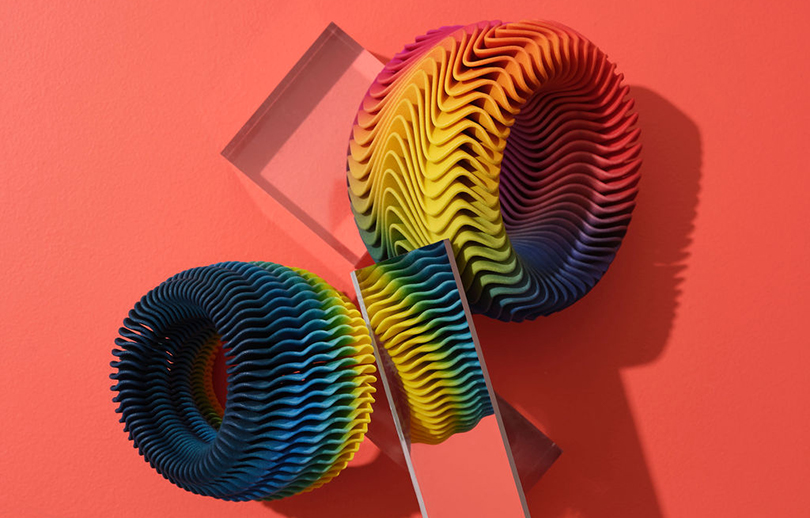 Work by: Lynne MacLachlan
Photo by: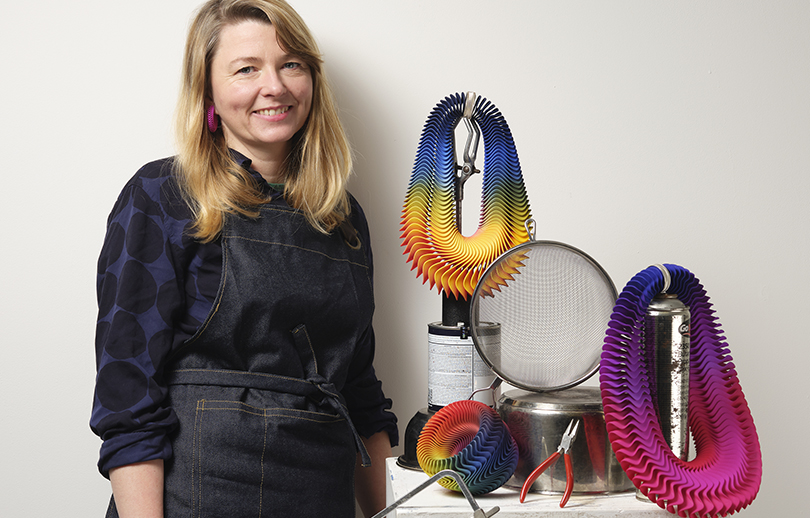 Work by: Lynne MacLachlan
Photo by: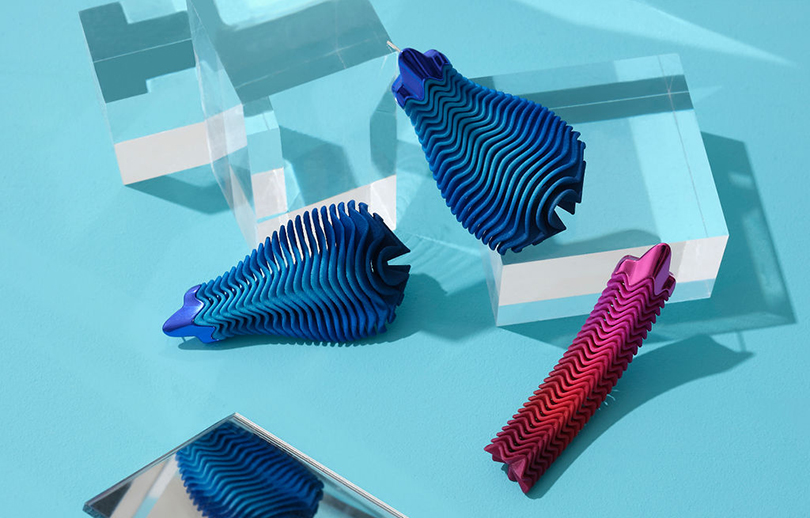 Work by: Lynne MacLachlan
Photo by: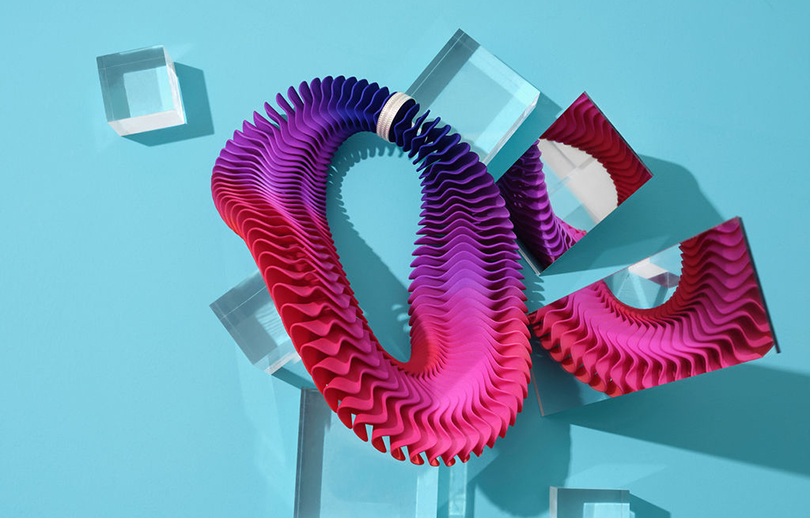 Work by: Lynne MacLachlan
Photo by:
Lynne MacLachlan