Location:
Aberdeenshire
Disciplines:
Jewellery, Woodworking
Materials:
Wood
With a background in architecture and design, Naomi Mcintosh works primarily in wood and has a fascination with repetition, pattern and structure. She aims to share the experience of being in landscape through her work by exploring the passing of time, seasonality and the ever-present experience of nature. From wearable objects to sculptural and immersive installations, she explores the relationship between the body, objects and space.
Her work for Collect has been informed by Naomi's hillside garden in the Cairngorms and her sister's in South Australia. The variety of forms capture the brilliance, awe and wonder in the structure of plants observed from two hemispheres.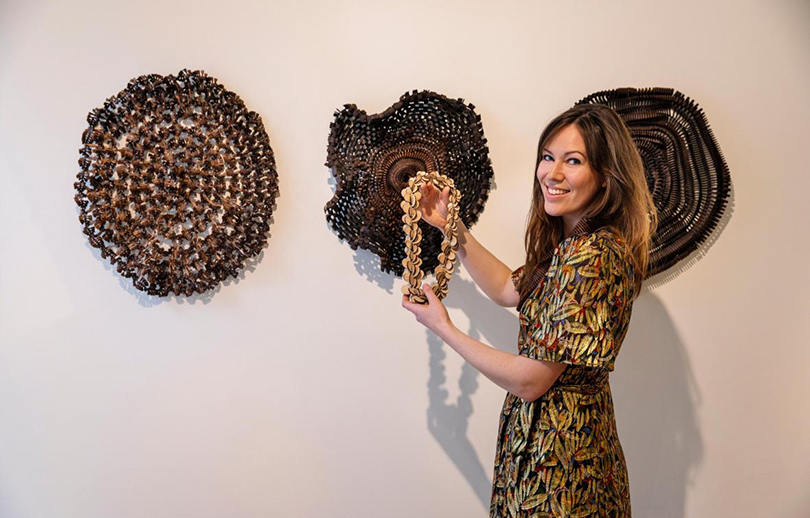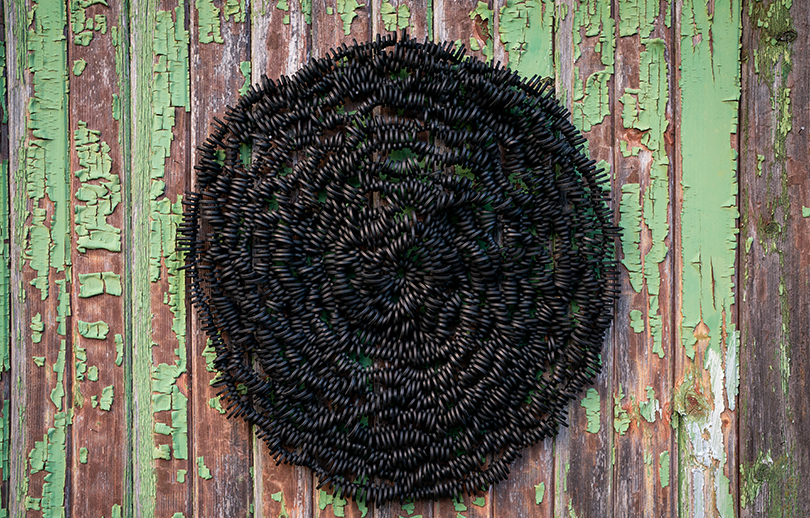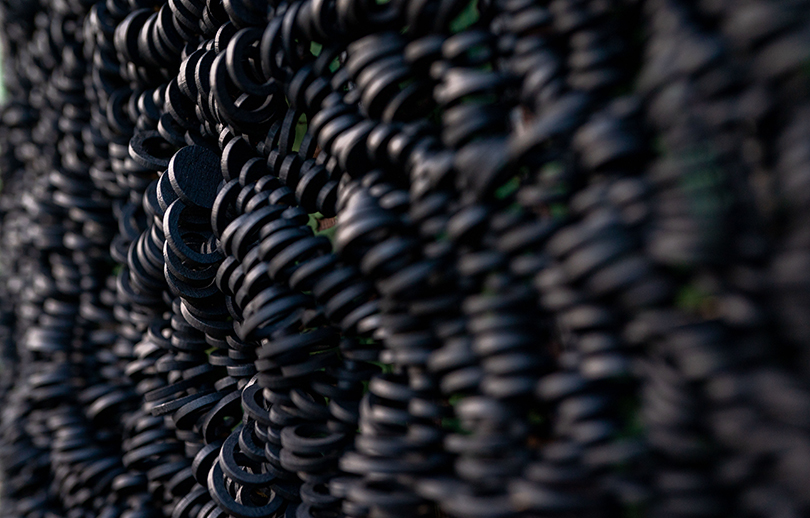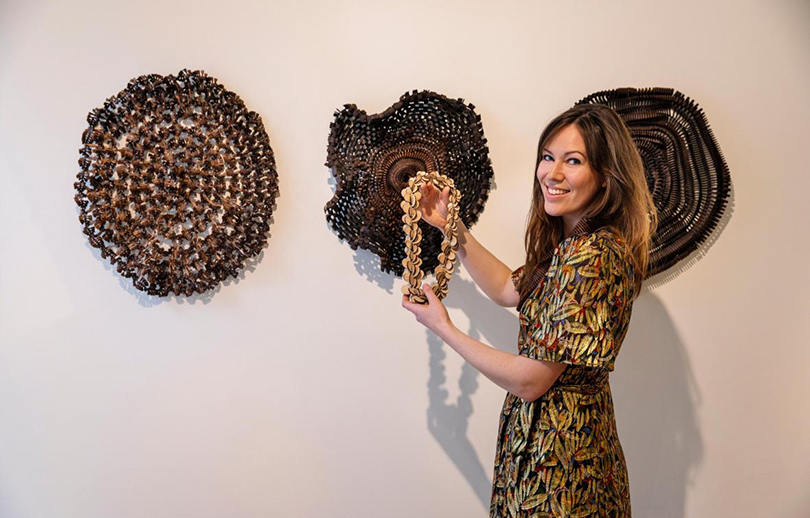 Work by: Naomi Mcintosh
Photo by: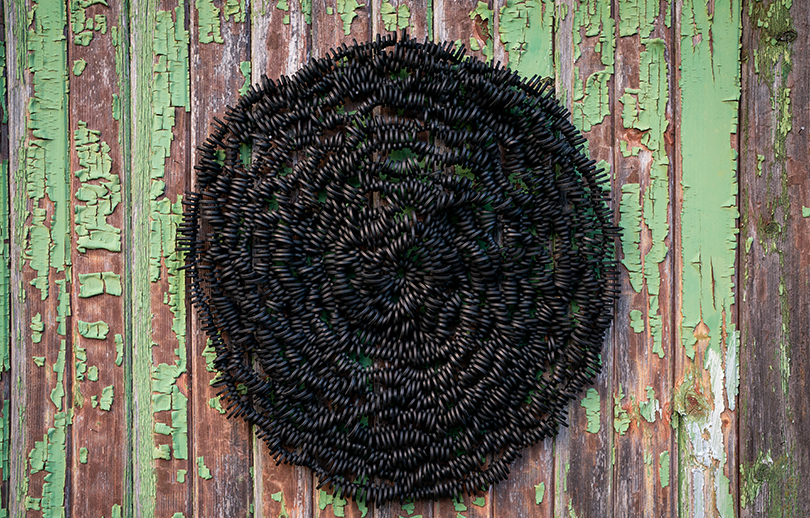 Work by: Naomi Mcintosh
Photo by: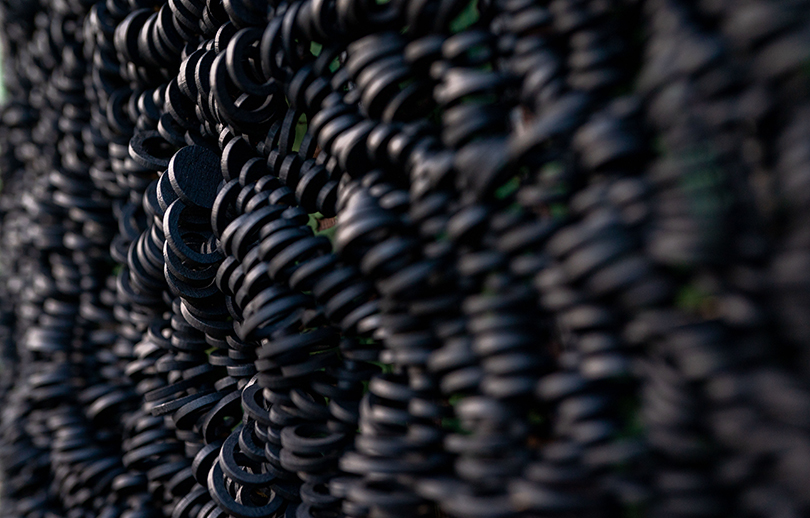 Work by: Naomi Mcintosh
Photo by:
Naomi Mcintosh