Location:
Edinburgh (city)
Disciplines:
Jewellery
Materials:
Precious Metals
Susan Cross has designed and made contemporary jewellery for over 30 years. Drawing underpins the development of Susan's ideas, which are refined through a continuous reflexive process based on the investigation of materials.
Inspirations come from plant forms, and from her deeply rooted interest in textiles, both in terms of borrowed techniques and the range of visual references.
Precious metals are central to Susan's making process. Silver is oxidised black, emulating a drawn graphite or inky line. Susan regularly exhibits both nationally and internationally and has taught Jewellery & Silversmithing at Edinburgh College of Art since 1989.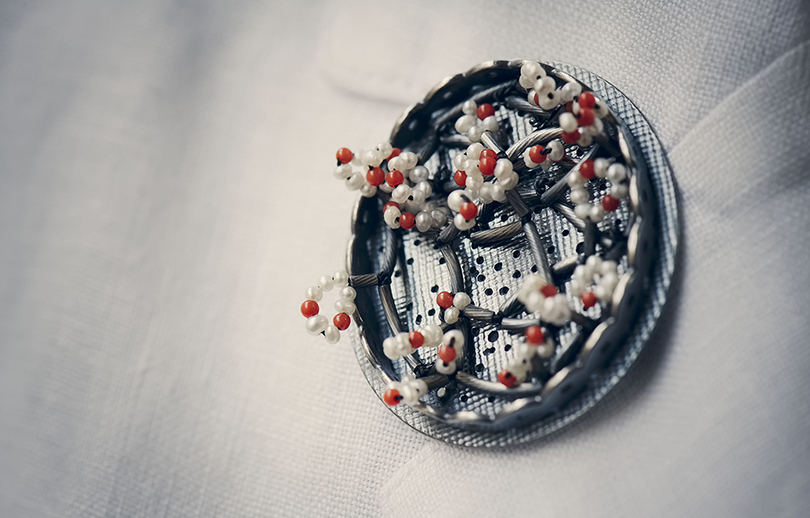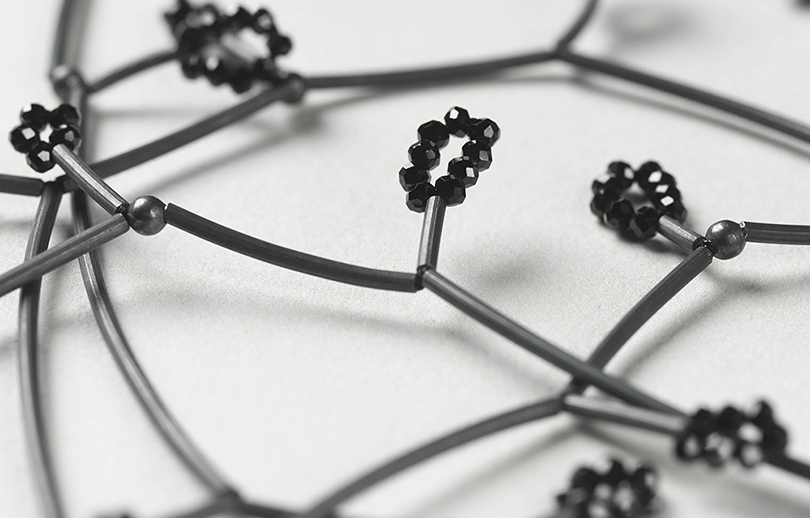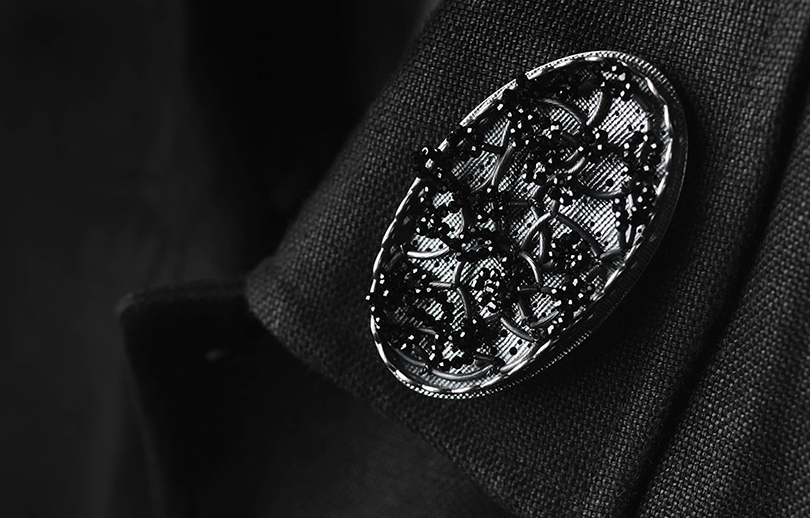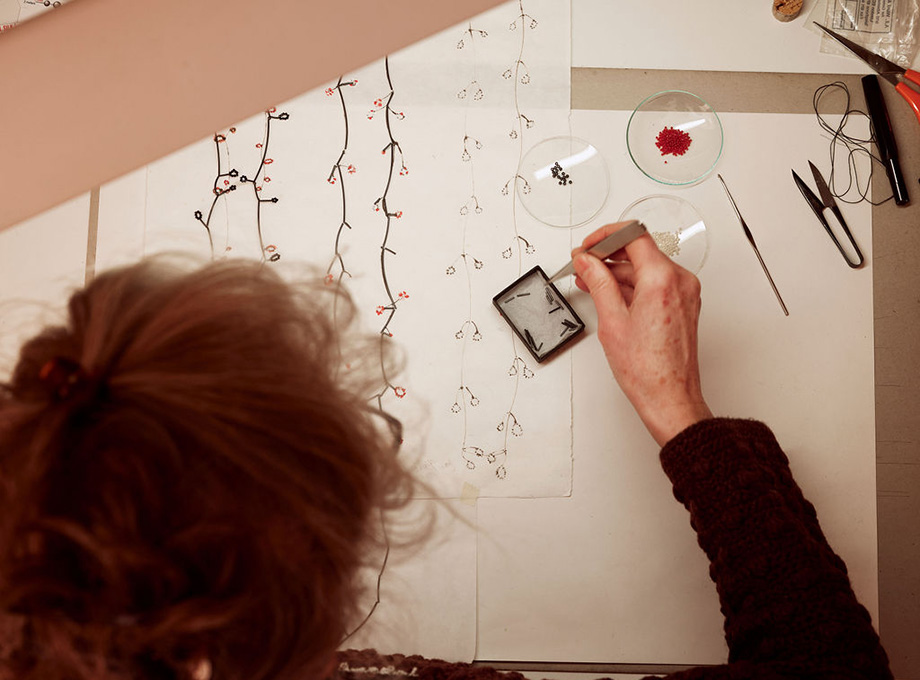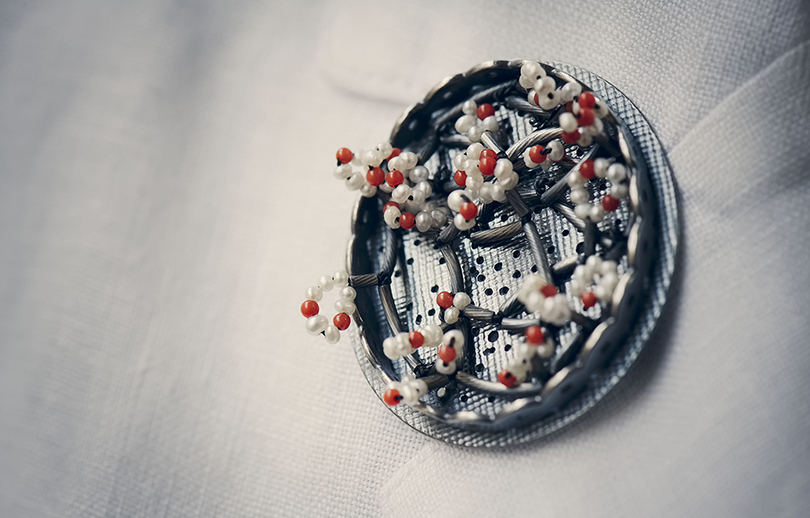 Work by: Susan Cross
Photo by: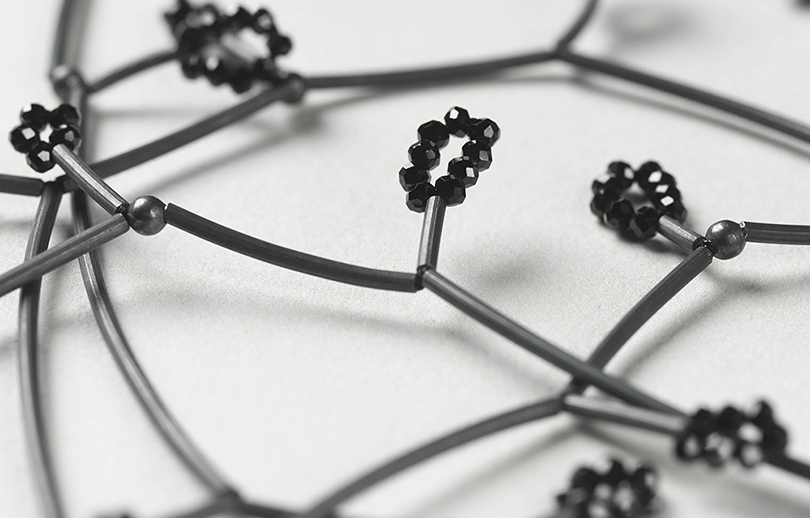 Work by: Susan Cross
Photo by: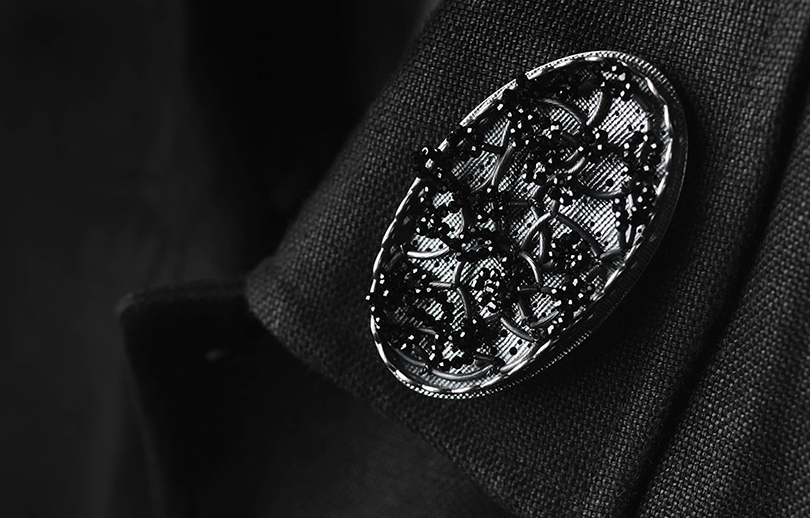 Work by: Susan Cross
Photo by: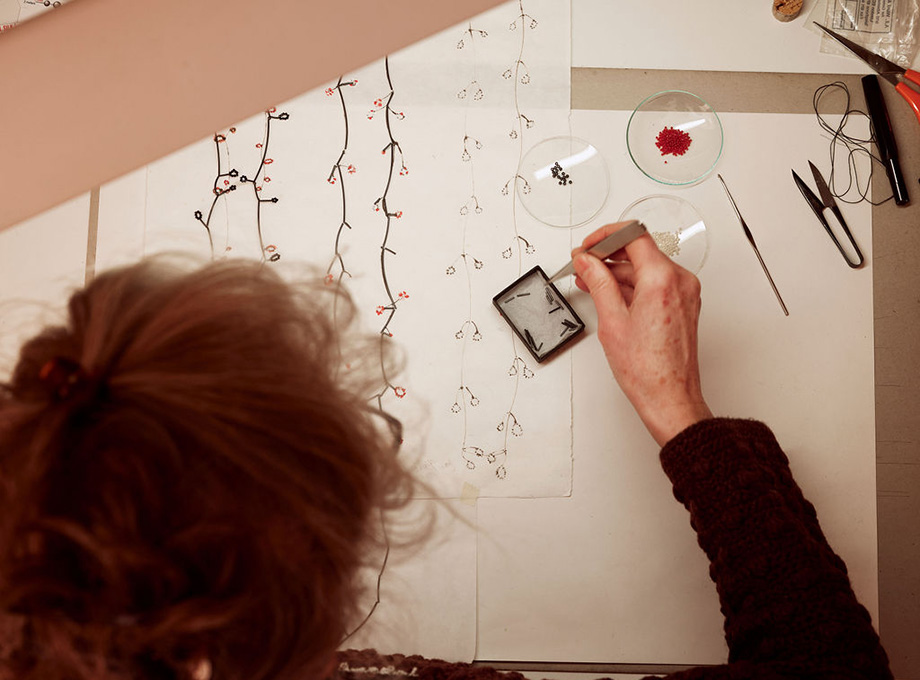 Work by: Susan Cross
Photo by:
Susan Cross