Location:
Edinburgh (city)
Disciplines:
Textiles
Materials:
Textiles, Plant fibres
Jasmine Linington is a textile artist based in Edinburgh. Graduating in 2019 with an MFA in Textiles from Edinburgh College of Art, Jasmine spent her time exploring the potential of seaweed as an alternative material to incorporate into her practice.
With an inquisitive approach, Jasmine is driven by material, tactility, sustainability and innovative processes. She constructs textile pieces and fabrics using digital and hand embroidery techniques.
Experimenting with a variety of seaweed species, hand harvested under licence from beaches close to Edinburgh, Jasmine uses the material as a natural dye and as unique embellishments for her SeaCell fibre textiles.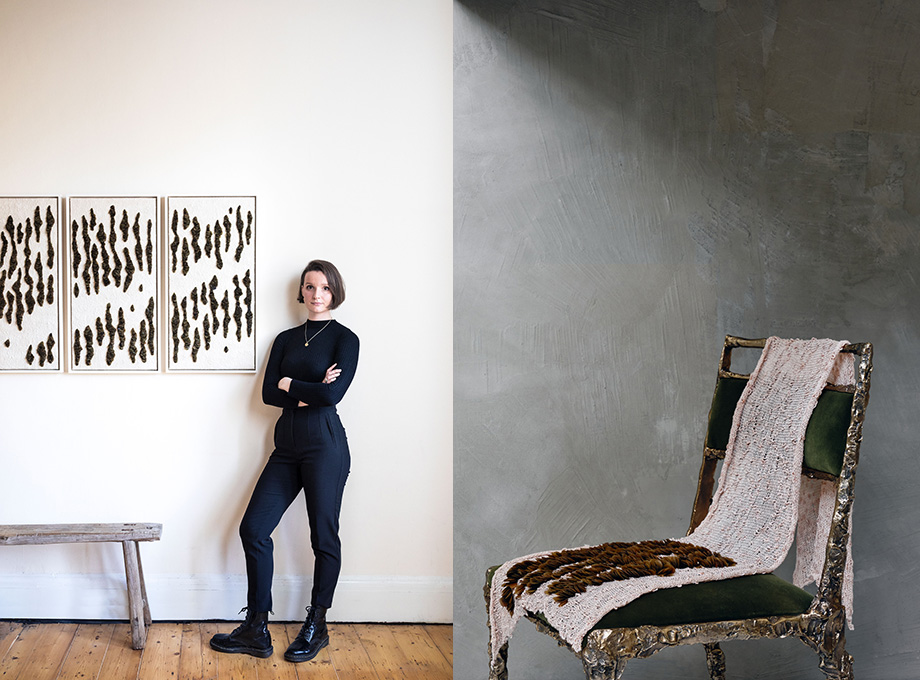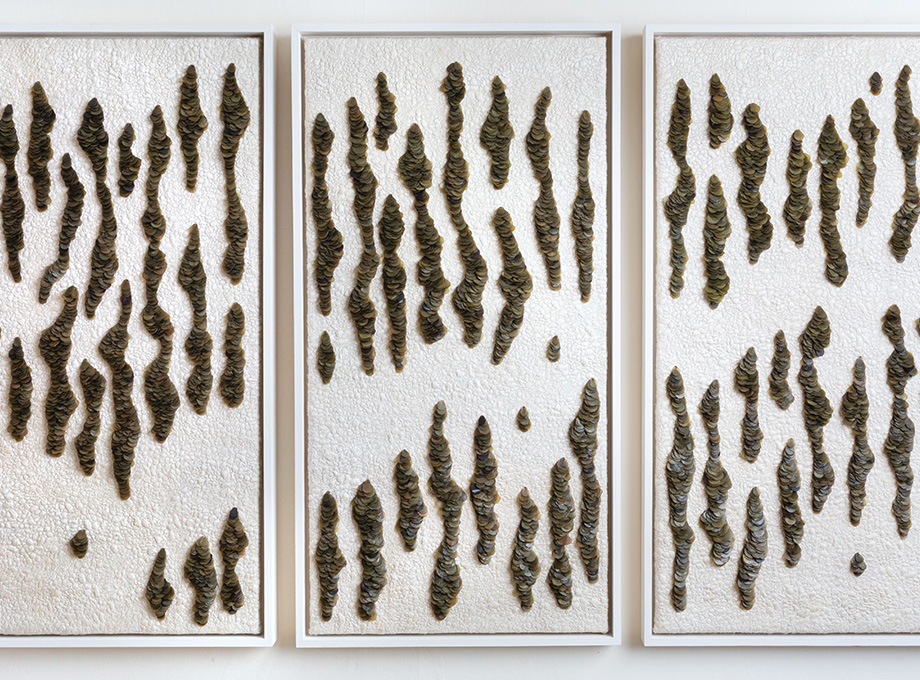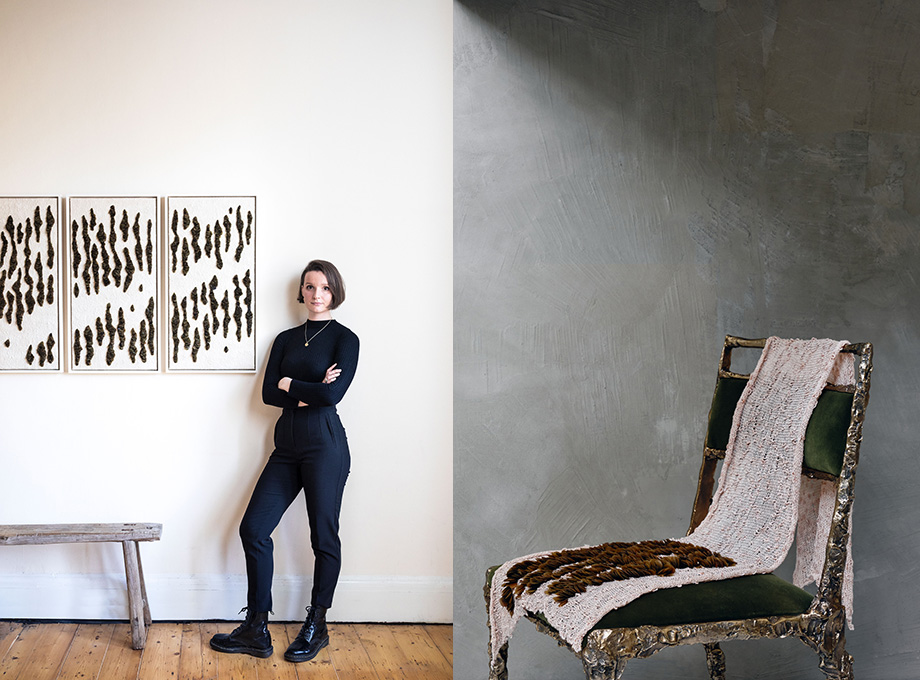 Work by: Jasmine Linington
Photo by: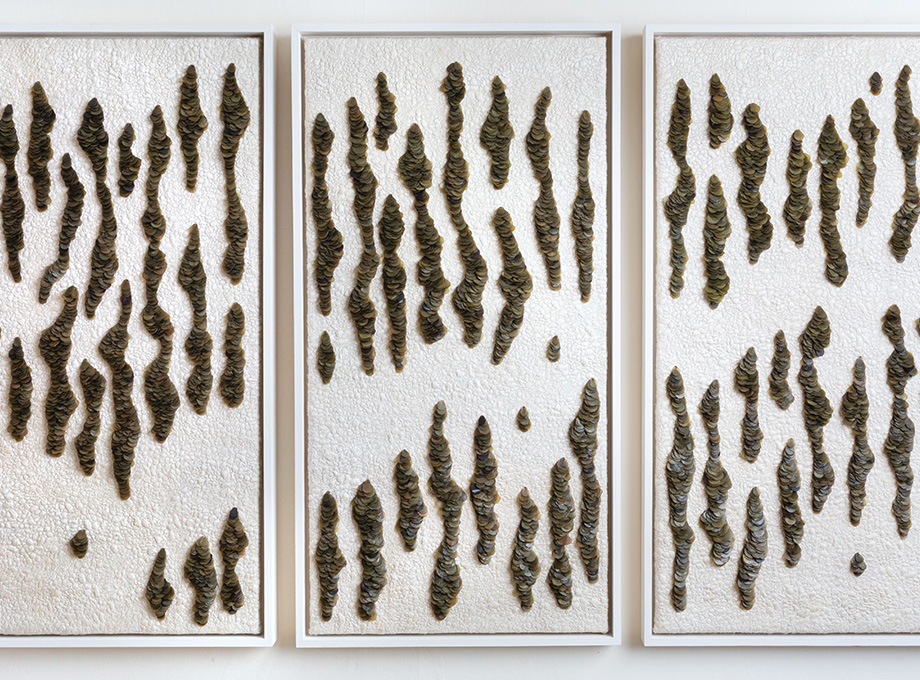 Work by: Jasmine Linington
Photo by:
Jasmine Linington