COMPASS: Emerging Maker Speakers 2021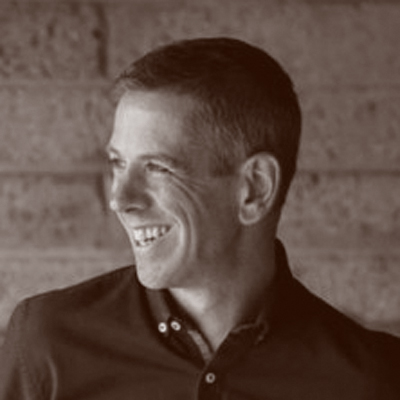 Speaker

Alasdair McGill
Co-founder, Ashton McGill
With over 30 years' experience in the accounting industry, Alasdair co-founded Ashton McGill with his son, Andy. As well as being the Accounts Manager for Ashton McGill, he is also a trained service designer, passionate about taking a human-centred approach to everything he does. He provides additional value to his clients through strategy sessions and design workshops. Alasdair is a lover of running, coffee and design.
In 2013, Ashton McGill began life as a design agency. But the services they provide today were born out of a mutual need for change. As business owners, they were dissatisfied with the way the accounting industry operated. The traditional accountant wasn't customer friendly or proactive, and they didn't provide any additional value for their customers. There was no innovation and no desire for change, or for putting the customer first. So, they decided to do something about it. Using their co-founder Alasdair's wealth of accounting and financial expertise, they decided to relaunch as an accountancy business back in 2017. With over 30 years of industry experience, they provide simple, smart and supportive accountancy services that help their customers to grow.
Alasdair spoke about the key financial aspects of running a successful micro/small business at the Principles of Finance & Funding webinar on Tuesday 12 January and Tuesday 19 January 2021. Previously hosted this series in 2020.
Photography courtesy of Alasdair McGill.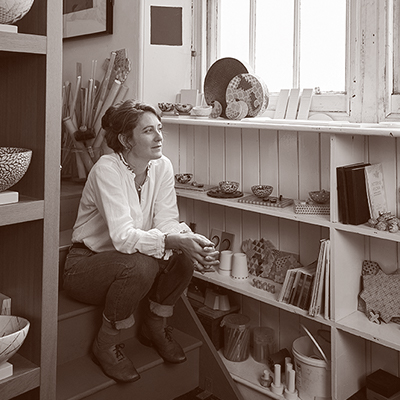 Speaker

Frances Priest
Ceramic artist
Frances Priest is an Edinburgh-based artist. Her current work explores cultural histories of ornament and decoration through collections of ornately drawn and coloured ceramic objects. She combines a studio-based practice with site-specific projects, residencies and commissions, exploring interwoven elements of place and community through drawing and making.
Graduating from Edinburgh College of Art in 1999, Frances established an early reputation for bold slabbed clay sculptures examples of which can be found in public collections throughout the UK. These include The National Museum of Scotland, The Fitzwilliam Museum and The Victoria & Albert Museum.
Photography by Shannon Tofts.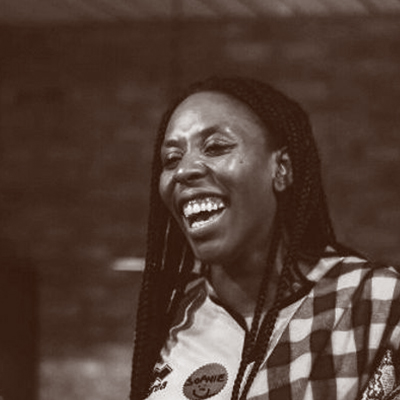 Speaker

Sophie Amono
Founder, sTUFFs
Sophie Amono is the founder of sTUFFs. She has considerable expertise in using social media effectively and will help you use these platforms to add value and depth to your business and help you present your craft business to your audiences.
Sophie will speak at the Brand Storytelling webinar on Tuesday 9 February 2021, about the branding process and the key things to consider when shaping and communicating your brand.
Photography by Ellie Morag.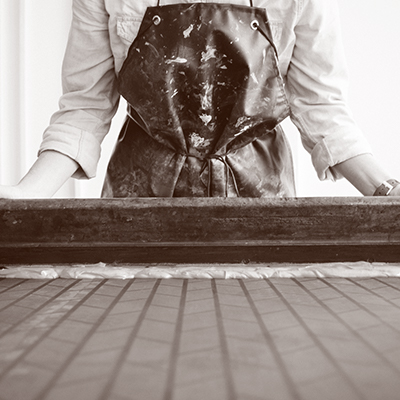 Speaker

Laura Spring
Founder, Laura Spring
Laura Spring is a textile designer/maker living and working in Glasgow creating bold graphic print designs that are transformed through screen and digital print into fashion accessories, homeware and stationery. After graduating from Glasgow School of Art, Laura began her career in costume departments within the theatre and film industry. Following a 2011 craft residency at Cove Park, Laura established her own eponymous label and print studio. With a passion for colour, print, pattern and process, Laura creates covetable annual collections of functional, vibrant homewares and accessories, and regularly collaborates with others in her practice.
Laura will speak at the Maker Journeys in Focus webinar on Tuesday 9 March 2021. Previously spoke at the Maker Journeys in Focus webinar in 2020.
Photography by Caro Weiss.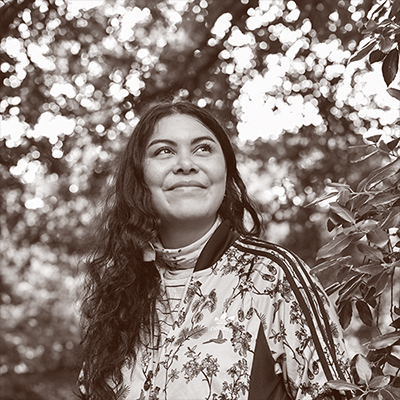 Speaker

Veronique AA Lapeyre
Head of Communications & Digital, Craft Scotland
Veronique AA Lapeyre manages the planning and implementation of Craft Scotland's marketing, PR and communications activities. Veronique creates multi-channel campaigns to raise the profile of Scottish craft and drive engagement.
Veronique's career has placed her at the intersection of culture and digital. She has over twelve year's experience in creating communication strategies for cultural organisations and commercial companies based in Scotland with a global reach.
Photography by Ellie Morag.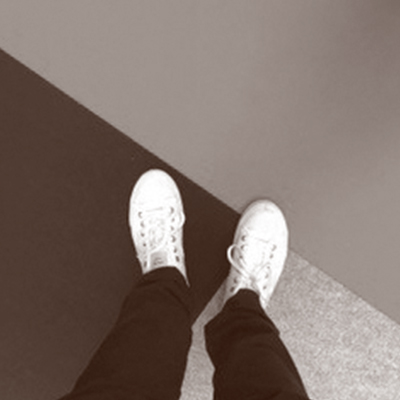 Speaker

Alan Dibble
Creative Director, Green Thomas
Alan Thomas Dibble is Creative Director at Green Thomas, a creative studio that designs luxury accessories. Made in Scotland and sold globally in independent boutiques and high end department stores.
After graduating from Glasgow School of Art and Central Saint Martins Alan worked in senior design roles for luxury knitwear brands, high street stores and sportswear brands before launching Green Thomas in 2015 with designer and best friend Emma Green.
Alan was also the director of Fashion Foundry from 2016-2019, an incubator which supported emerging talent to build fashion and accessories labels based in Scotland.
Photography courtesy of Alan Dibble.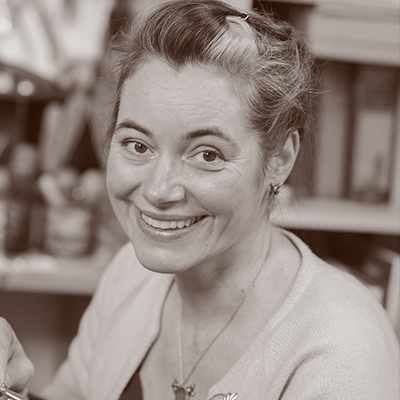 Speaker

Bryony Knox
Silversmith
Bryony Knox loves the malleability and colours of metal and over the past 20 years has produced work ranging from kinetic gates and steel sculptures to silver boxes and sculptural vases. Her work is inspired by birds and animals with elements of movement, humour and storytelling.
"As I have grown, my business and ways of working in metal have evolved also, so that looking back I feel I have had five businesses in one." Bryony will talk about this evolution from batch production to bespoke sculptures, with teaching and an appearance on TV thrown in too. She trained at Glasgow School of Art and past commissions include objects for J K Rowling & HRH Princess Anne.
Bryony will speak at the Maker Journeys in Focus webinar on Tuesday 23 March 2021.
Photography courtesy of Bryony Knox.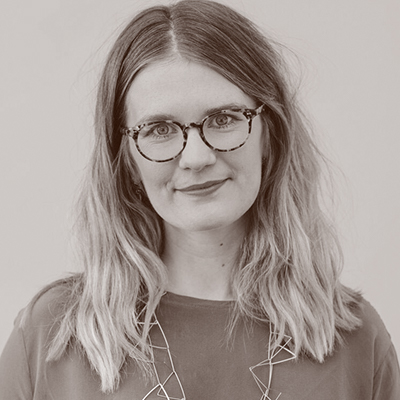 Speaker

Heather McDermott
Jewellery designer
Heather McDermott specialises in contemporary jewellery taking her inspiration from the shoreline on the Isle of Skye, where she grew up. The tideline of Skye is a treasure trove of unique objects discarded from the urban environment and deposited by the power of the Hebridean swell. Here rope, wood and plastic take on a subtler identity as wind and wave shape, and re-shape form and colour.
Heather develops and translates these scenes through use of unconventional size and structure, shape and colour; with each piece an expression of sculptural form designed to create a statement. Having trained at Edinburgh College of Art she is now based in Glasgow, creating pieces from her workshop in the West End's Hidden Lane.
Heather will speak at the Maker Journeys in Focus webinar on Tuesday 23 March 2021.
Photography courtsey of Heather McDermott.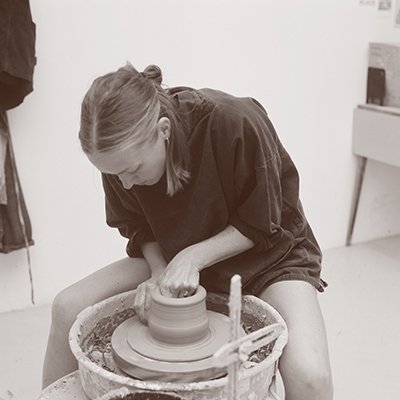 Speaker

Cara Guthrie
Ceramic artist
Following an apprenticeship at KH Wurtz pottery in Denmark, Cara Guthrie began her own pottery in rural Cumbria in 2017 whilst learning under local pottery hero William Plumptre. She threw her first pot at night classes in London five years ago and has not stopped thinking about clay and its potential since.
With a background in project management for exhibition design, she approaches her business as a happy balance between management, communication and creativity and now produces her elegant ceramics from her own studio in the Pentland Hills, near Edinburgh. Cara's work can be found in stockists online and across the UK, and she has undertaken a number of residencies and international commercial commissions.
Cara will speak at the Maker Journeys in Focus webinar on Tuesday 6 April 2021.
Photography courtesy of Cara Guthrie.
Previous Project
Next Project