COMPASS: Emerging Maker Speakers 2022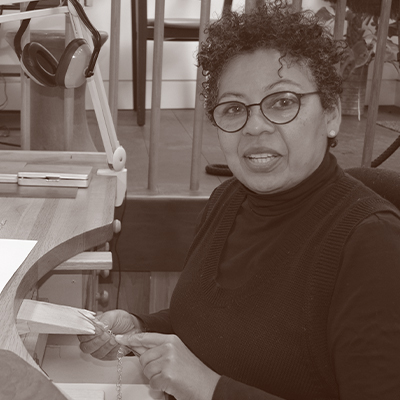 Speaker

Disa Allsopp
Goldsmith
Disa Allsop was born in London and grew up in Barbados. Studied for a degree in jewellery at Middlesex University and Post Grad Diploma Edinburgh. Barbados influenced her jewellery designs, visible in her use of colourful gemstones. Disa selects each gemstone such as Golden citrines, warm garnets, rubies, sapphires and morganites. White and coloured diamonds are set on unique bands, and she uses different techniques to create her organic finishes.
Using recycled gold and silver Disa exhibits internationally USA, France, and the UK where she has many stockists. Disa sells at selected retail outlets and trade shows in the UK and abroad. All work is handmade in her London studio.
Photographer unknown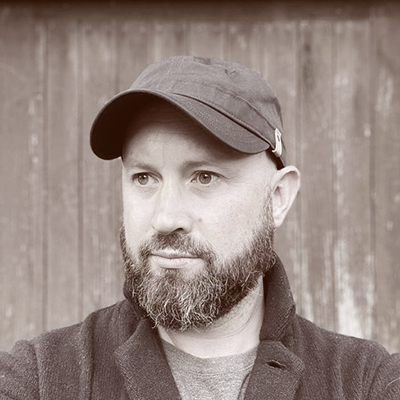 Speaker

Jono Smart
Ceramic artist
Jono Smart is a Scotland-based ceramicist making pottery at the renovated home and studio he shares with partner, collaborator, and wood-turner, Emily Stephen, in the foothills of the Cairngorms in rural Angus.
His work is minimal, characterful, and dedicated to showcasing the materials used, producing both functional and sculptural work.
Photographer unknown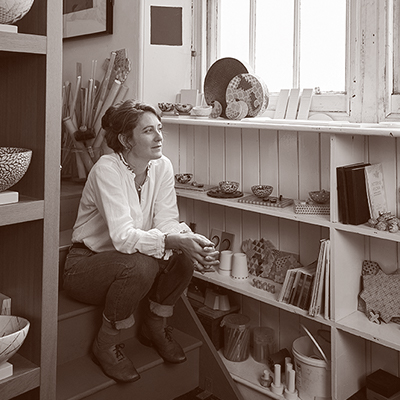 Speaker

Frances Priest
Ceramic artist
Frances Priest is an Edinburgh-based artist. Her current work explores cultural histories of ornament and decoration through collections of ornately drawn and coloured ceramic objects. She combines a studio-based practice with site-specific projects, residencies and commissions, exploring interwoven elements of place and community through drawing and making.
Graduating from Edinburgh College of Art in 1999, Frances established an early reputation for bold slabbed clay sculptures examples of which can be found in public collections throughout the UK. These include The National Museum of Scotland, The Fitzwilliam Museum and The Victoria & Albert Museum.
Photography by Shannon Tofts.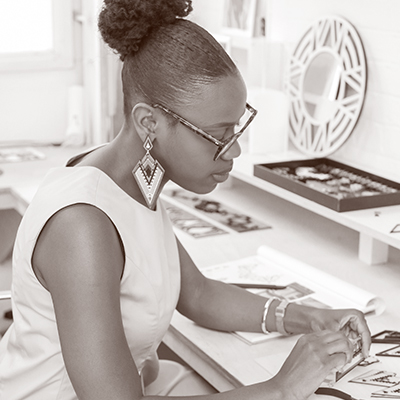 Speaker

Malaika Carr
Founder and Creative Director, Chalk
Malaika Carr is the founder and Creative Directory of Chalk, a London-based design studio creating unusual, geometric, wearable forms.
Designer and maker Malaika has a passion for beautifully crafted design in all its forms, from the structure of large cityscapes to the intricacies of fine jewellery pieces. Chalk's collections are influenced by architectural elements, everyday objects and bold colourful cultural patterns.
Malaika is a practicing architect, the fusion of her two passions give her jewellery a dynamic edge. Malaika studied architecture at the university of Greenwich and completed her qualification at Westminster University. It was here that she started to experiment with model making and creating jewellery.
Photographer unknown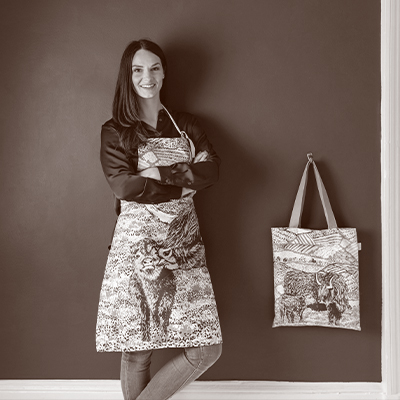 Speaker

Cherith Harrison
Managing Director, Cherith Harrison
Cherith Harrison is a female, design-led home and giftware company producing illustrative, wildlife-inspired gifts for animal and art lovers across the globe. Based in the Scottish Borders the company was founded in 2012. They supply over 250 retailers with their bold, iconic, contemporary range of quality, affordable and practical products.
Supporting British manufacturing and employing sustainable production practices is at the core of the company's brand values, and so you will find 'Made in UK' stamped on each item.
Photographer unknown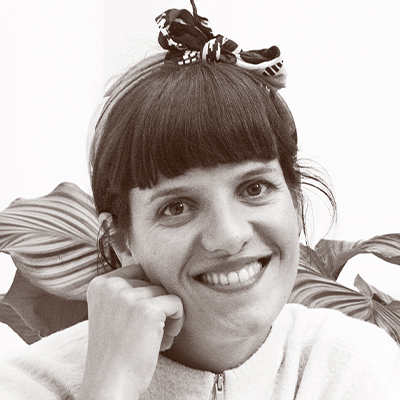 Speaker

Marion Parola
Co-founder, Bespoke Atelier
Passionate about creating contemporary patterns and design compositions, Marion has co-founded Bespoke Atelier in 2011, a design studio producing textiles, wallcoverings and innovative artworks. She believes in collaborations with manufacturers, architects, interior designers and passionate people.
Originally from Brittany, France, Marion moved to Glasgow in 2005 to study Textile Design at The Glasgow School of Art. She has completed a wide range of projects, from concrete decorative panels for a three-storey building, animated patterns projected on the facade of Rothesay Castle to developing regular in-house wallpaper designs for the studio.
The artworks she creates are inspired by botanicals, architecture and landscapes looking at scale, texture and pattern.
Photographer unknown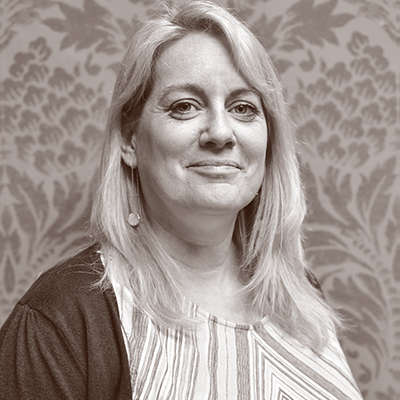 Speaker

Elaine Furnivall
Business Psychologist
Elaine Furnivall is an experienced manager and managing consultant with over 20 years of internal and external consultancy experience. She has worked in blue chip and public sector organisations running her own departments, development programmes and interventions.
She is currently the Director at Aviour Ltd. specialising in change leadership, leadership development and executive coaching. Having established and run the consultancy services for 14 years, Elaine has also invested in other business ventures and has been a board director/trustee with various charities. Key to making sustainable growth has been her understanding of the complexities of business and the practical behavioural leadership changes that impact on return on investment.
Key skills include developing and managing relationships for the creation of a business pipeline, project management, strategic visioning for services to develop effective policy and practice, sourcing and recruitment of individuals for projects.
Photography by Ellie Morag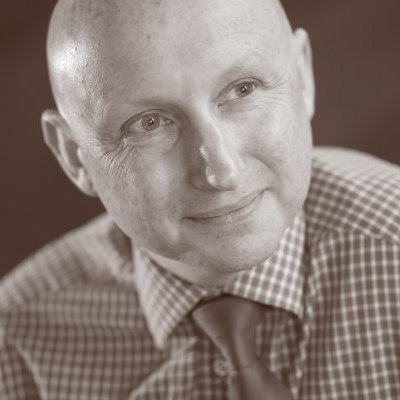 Speaker

Dave Jarrold
Coach & Trainer, Lasting Impact
Dave Jarrold specialises in productivity and personal effectiveness. He has over 20 years' experience in large organisations, building new departments and driving creativity and change. He has also established several businesses and developed his productivity and effectiveness specialty through first-hand experience, often in highly pressured circumstances.
With a background in project management and business development Dave developed a number of systems and processes to support effective working. His move into personal development coaching led to a realisation that to be truly effective we must understand ourselves in order to implement systems and techniques in ways that work for each of us.
Photographer unknown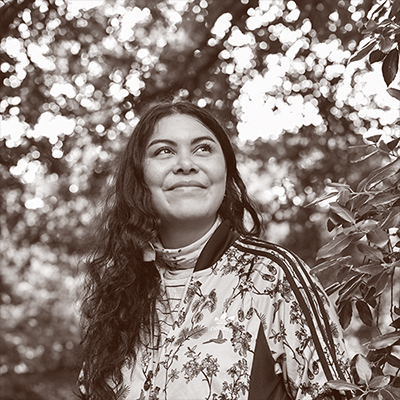 Speaker

Veronique AA Lapeyre
Head of Communications & Digital, Craft Scotland
Veronique AA Lapeyre manages the planning and implementation of Craft Scotland's marketing, PR and communications activities. Veronique creates multi-channel campaigns to raise the profile of Scottish craft and drive engagement.
Veronique's career has placed her at the intersection of culture and digital. She has over twelve year's experience in creating communication strategies for cultural organisations and commercial companies based in Scotland with a global reach.
Photography by Ellie Morag.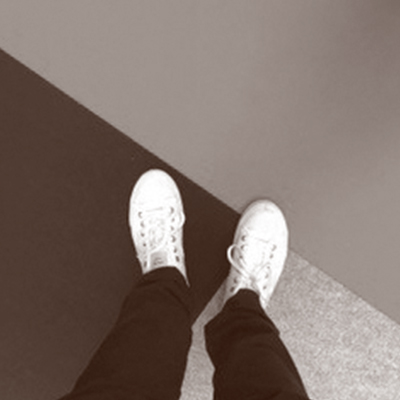 Speaker

Alan Dibble
Creative Director, Green Thomas
Alan Thomas Dibble is Creative Director at Green Thomas, a creative studio that designs luxury accessories. Made in Scotland and sold globally in independent boutiques and high end department stores.
After graduating from Glasgow School of Art and Central Saint Martins Alan worked in senior design roles for luxury knitwear brands, high street stores and sportswear brands before launching Green Thomas in 2015 with designer and best friend Emma Green.
Alan was also the director of Fashion Foundry from 2016-2019, an incubator which supported emerging talent to build fashion and accessories labels based in Scotland.
Photography courtesy of Alan Dibble.
Previous Project
Next Project