Meet the Makers-in-Residence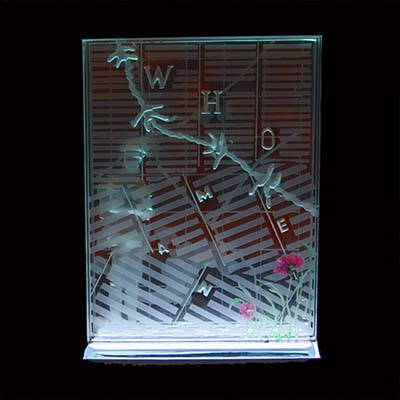 Maker

Steven Graham
Maker in Residence 2022
Steven Graham is a practicing glass artist under the name In Glass and specialises in traditional painted and leaded stained-glass panels. He also provides educational and workshop services to schools and community groups to share his enthusiasm and knowledge of the glass industry and inspire the next generation of glass artists. Steven is based in Glasgow and is currently completing his final year in Art & Design at Stirling University.
Steven Graham / Photography by the artist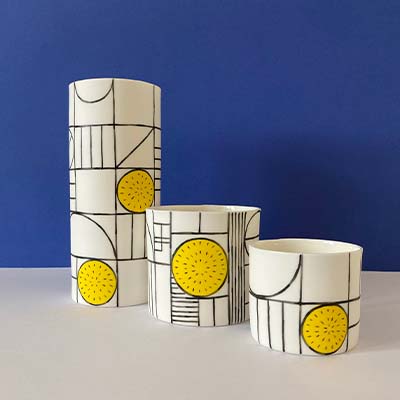 Maker

Steph Liddle
Maker in Residence 2022
Steph Liddle is a ceramics designer/maker based in Dundee, and predominantly working in Parian porcelain. With an eye for colour and pattern, Steph draws on her background in illustration to create contemporary, graphic ceramic jewellery and homewares. She aims to create simple and functional, yet beautiful, products to be cherished and used.
Steph Liddle / Photography by the artist
Maker Profile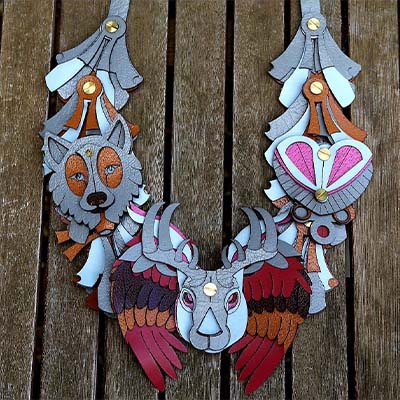 Maker

Ali Forbes
Maker in Residence 2022
Ali Forbes is a Glasgow-based jewellery designer, set designer and art fabricator, and a Jewellery Design Graduate of the Royal College of Art and Central Saint Martins. Her design practice, Urban Folklore, combines illustrative narratives with handmade processes to create a world of often subversive, thought-provoking visual stories and characters in jewellery, pictures and objects.
Urban Folklore / Photography by the artist
Maker Profile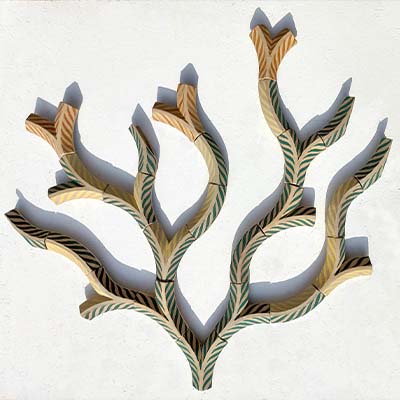 Maker

David Gray
Maker in Residence 2022
David Gray is an Edinburgh-based ceramic artist specialising in architectural ceramics. His work focuses on the play of light and shadow created by forms in the natural world and built environments. In-depth explorations of form, structure, texture, and colour inform each piece with qualities that create dynamic, soothing environments that reconnect us back to nature.
David's previous work is held in the permanent collection at the Islamic Arts Museum Malaysia, and in the private collection of HRH Prince of Wales.
David Gray / Photography by the artist
Previous Project
Next Project