Meet the Makers-in-Residence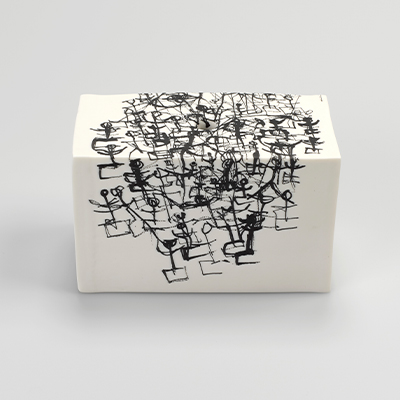 Maker

Jennifer Alford
Maker in Residence 2023
Jennifer Alford is an award-winning Irish artist whose work features in the permanent collection of the National Museum of Ireland. Her work straddles several disciplines: wheel-throwing, sculpture and painting. Jennifer enjoys the contrast between the repetitive qualities of wheel-throwing and the looser, more instinctive actions of drawing and mark-making on the final surface.
Depending on the temperament of the piece, marks range from spontaneous incisions to derived abstract imagery displayed on contemporary vessels, box-forms and canvasses.

As a Making History 2023 maker-in-residence, Jennifer will research Brechin Round Tower.
Image: Photography by Bryan Rutledge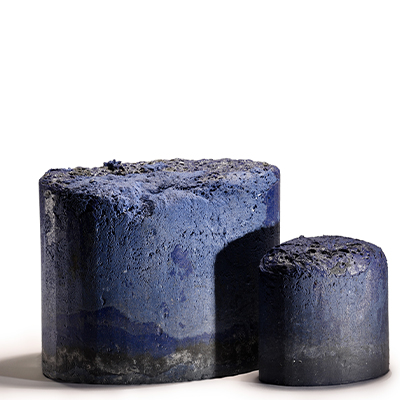 Maker

Charlott Rodgers
Maker in Residence 2023
Charlott Rodgers is a glass and ceramic artist based in Glasgow. Her work focuses on combining conflicting and often incompatible materials with foam glass. She completed her MFA IN Glass at Edinburgh College of Art in 2021, where she is now researching Foam Glass as a PhD student. She is currently a full-time member of the Glasgow Ceramic Studios based at the WASP Studios in Glasgow.

As a Making History 2023 maker-in-residence, she will research Stirling Castle.
Image: Photographer unknown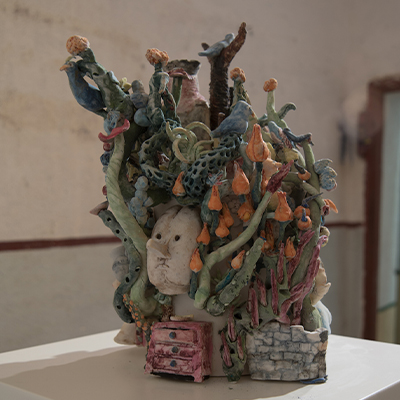 Maker

Kjersti Sletteland
Maker in Residence 2023
Kjersti Sletteland is an artist working in Edinburgh. She holds an MFA in Sculpture and BA (Hons) in Ceramics and work from her studio at Edinburgh Sculpture Workshop. BIOSENARIO is a porcelain project developed over several years that consists of hundreds of small sculptures attached to a central form, often a vessel, in collaboration with Norwegian artist Tone Einelia.

As a Making History 2023 maker-in-residence, Kjersti will research Trinity House Edinburgh.
Image: Photography by Marianne Wie
Previous Project
Next Project