Discover the wonder of Scottish contemporary craft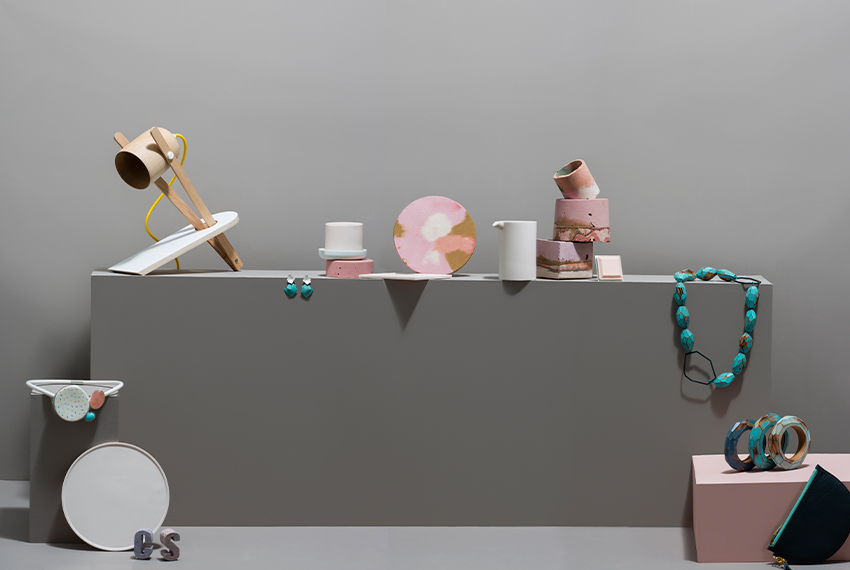 A wealth of craft talent and creativity exists in Scotland, explore our Craft Directory to discover gifted makers and craft destinations to visit.
Our Craft Directory is the go-to destination for craft enthusiasts, collectors, buyers, curators and media professionals who are passionate about supporting Scottish contemporary craft and looking for beautiful handmade objects.
This rich resource allows you to learn more about each professional maker – read their biography, explore their work through the visual platform and learn where to find them at upcoming events.
All the makers and craft destinations listed on the Craft Directory have been carefully selected by the Craft Scotland team. You will find exceptional works within a variety of contemporary craft disciplines and materials.
Uniquely, the Craft Directory also features Scotland's prominent craft attractions including galleries, venues and shopping experiences, allowing you to plan craft-focused trips across the country.
Searching for something specific? You can also search via discipline, location and materials.
Testimonial
"The comprehensive directory from the prestigious Craft Scotland organisation validates and promotes us as quality Scottish makers across all craftwork disciplines."
About the Craft Directory
The Craft Directory is a year-round showcase of the richness of Scottish contemporary craft that Craft Scotland supports and promotes through our programme and charitable activities. An early adopter of digital technologies, Craft Scotland as an organisation developed out of an original online directory set-up to promote craft in Scotland in 2008.
It is a valuable tool for the sector with curators, producers, journalists and publishers connecting with makers for exhibitions, selling opportunities commissions and inclusion in publications.
Interested in applying for a profile?
Makers, join the Craft Directory to become a part of a vibrant community creating work in Scotland. You can showcase your work to online audiences, curators and publishers in Scotland and beyond.
Please note, craft destinations applications will be re-opening soon. Sign-up for Craft Scotland's newsletters to be the first to hear.
Learn more about Craft Scotland's curatorial approach focusing on contemporary craft practices, and what disciplines we support.
Craft Scotland is a registered charity. All income generated from the Craft Directory is reinvested back into our annual programme that supports makers and champions Scottish contemporary craft, including projects that connect local communities with craft.
Our goal is to make our application process inclusive and accessible to support makers with different access needs. We review our application process and digital access regularly. If you would like to report an issue, discuss improvements, or if you need assistance with applying, please email the Craft Scotland team: hello@craftscotland.org.
Image: Natalie J Wood, Hannah Grace Ryan, Scarlett Cohen French, and Ruth Laird / Photography by Susan Castillo