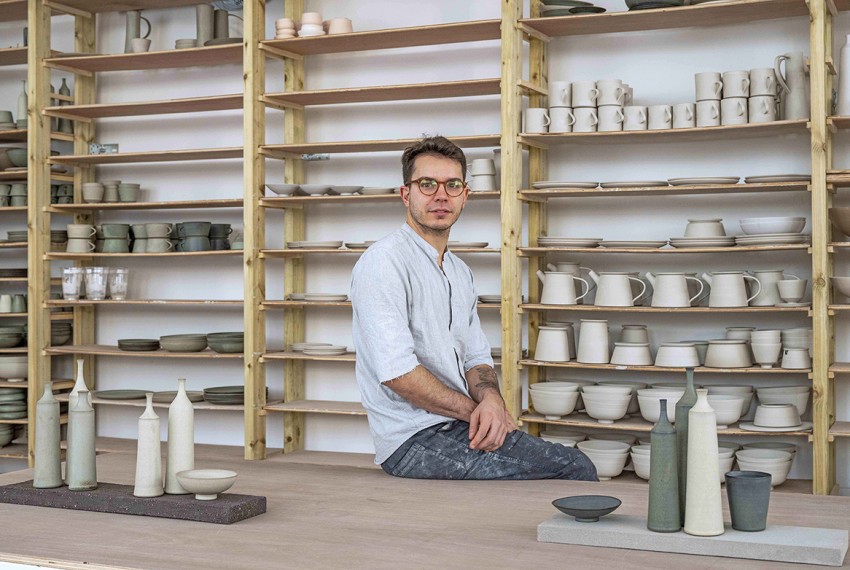 Photography by Neil Hanna
Borja Moronta's ceramic work is a reflection of the 'state of mind' he experiences while working with clay and its physical processes. From the mindfulness of throwing to the physicality of preparing clay, or the natural slow pace behind each step that clay follows to become a ceramic piece. Each stage leads to vessels that condense Borja's upbringing in the rural coast of northern Spain: its colours, textures and pace.
He aims to create minimalistic objects that are calm and neutral and follow simple forms in a soft tone palette that alleviates the eye in today's visually saturating world. Borja holds a MA in Architecture from the Polytechnic University of Madrid and has stockists in the UK, USA and Australia.  
Disclaimer:
Please note: directory profiles are paid for and maintained by individual makers or craft places. Craft Scotland is not responsible for incorrect details and we have no contact details other than those provided.