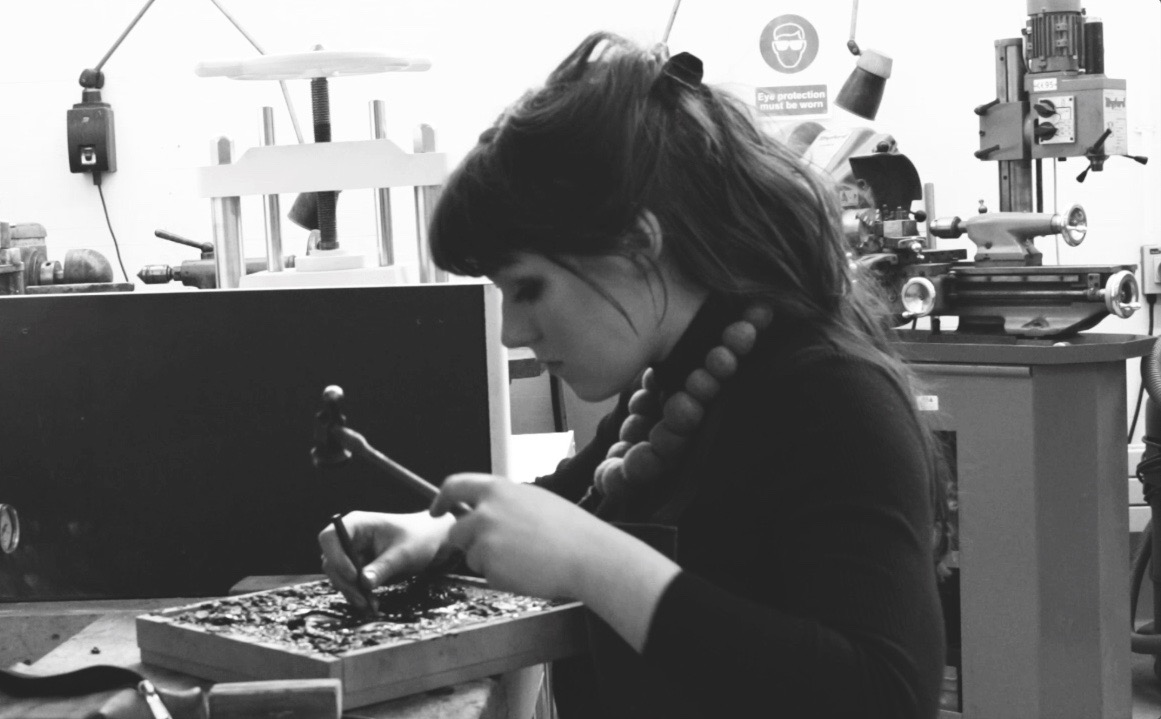 I visualise myself as a collector and researcher of information and materials. My work celebrates eclectic fragments of folklore through materiality. My practice simultaneously references, but also subverts, ancient aesthetics and traditional processes.
My work is currently inspired by my research into the rich and contradicting history of the colour blue; ultramarine blue pigment from the mineral Lapis Lazuli was once more valuable than gold. Rather than conventional setting techniques, I crush the Lapis Lazuli, referencing the ancient process of developing pigments. This rhythmic process is echoed throughout my practice as I forge, chase and carve creating relationships and tensions across surfaces. My material palette is limitless; the materials juxtapose and converse with each other through the processes I employ.
Blue both influences and embellishes my work. Surfaces are encrusted with Lapis pigment and materials are dyed hues of blue. The unpredictability of these processes echo the nuances and inclusions of the Lapis Lazuli stone.
Disclaimer:
Please note: directory profiles are paid for and maintained by individual makers or craft places. Craft Scotland is not responsible for incorrect details and we have no contact details other than those provided.