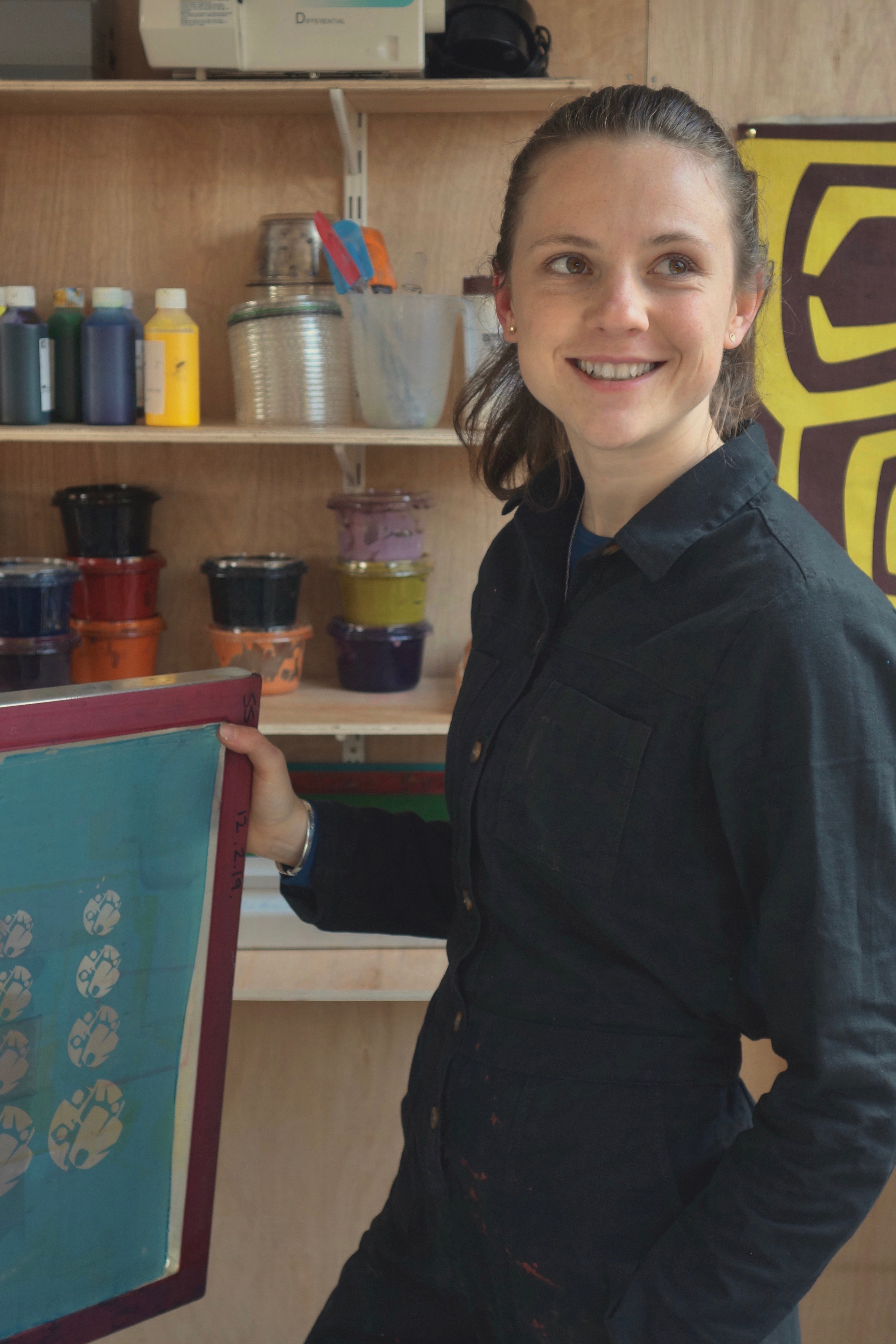 With an interest in creating surface pattern inspired by Scottish nature and architecture Eve creates printed wallhangings and ceramic tiles. Through paper stencilling and screen printing her prints capture the colours, shapes and patterns of nature on Scotland's West Coast.
Eve graduated from Textile Design at The Glasgow School of Art in 2018 before setting up a print studio in Tighnabruaich on the West Coast of Scotland. From there, Eve creates her textiles and ceramics, interpreting nature in abstract form for homes and spaces.
Disclaimer:
Please note: directory profiles are paid for and maintained by individual makers or craft places. Craft Scotland is not responsible for incorrect details and we have no contact details other than those provided.