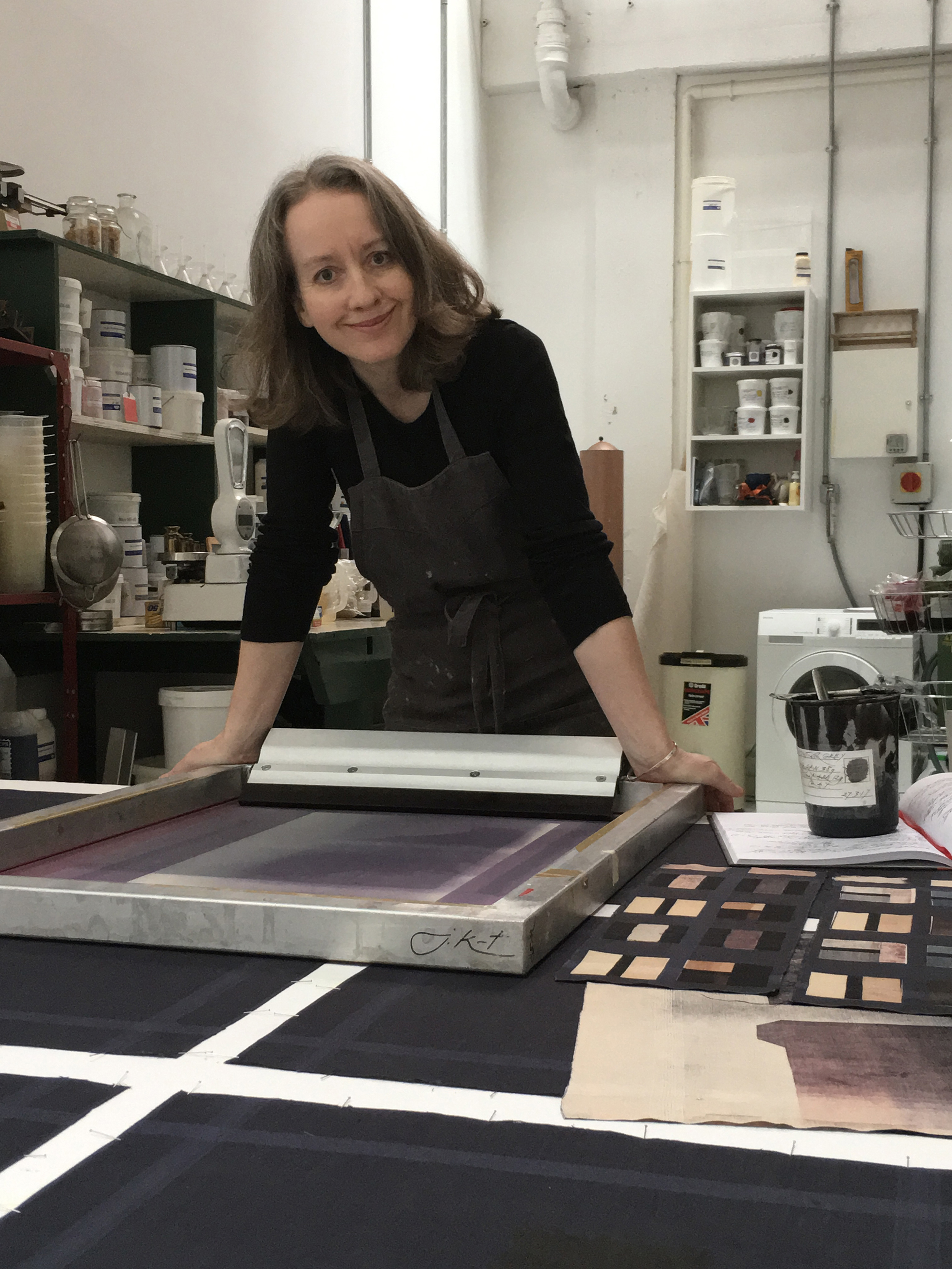 Joanna's practice embraces site-specific, often large-scale commissions, domestic linens, and one-off works for exhibition, the latter forming the core of her creative identity.
She combines dyeing, painting and screen-printing on linen, developing bespoke colour palettes for each project and sampling extensively during the creation of a piece; these samples often becoming pieces in themselves.
Her abstract work is a response to daily life within the domestic interior, taking inspiration from the smallest details of household objects to larger architectural elements, exploring their interplay and juxtaposition. Windows and shadows are recurring motifs, as a metaphor for a liminal state, as well as the effects of time and light. Printing in a complex series of layers to create a sense of an ever-shifting environment, this methodology is intrinsic to the visual construct of her work, achieving depth and transparency to create space that is both architectural and ethereal.
Joanna's work has been exhibited widely, often with the 62 Group of Textile Artists, and featured in books and magazines. The author of 'Dyeing and Screen-Printing on Textiles', she teaches in her studio, and is a visiting lecturer throughout the UK. She has also received awards from Creative Scotland and the Crafts Council.
Disclaimer:
Please note: directory profiles are paid for and maintained by individual makers or craft places. Craft Scotland is not responsible for incorrect details and we have no contact details other than those provided.