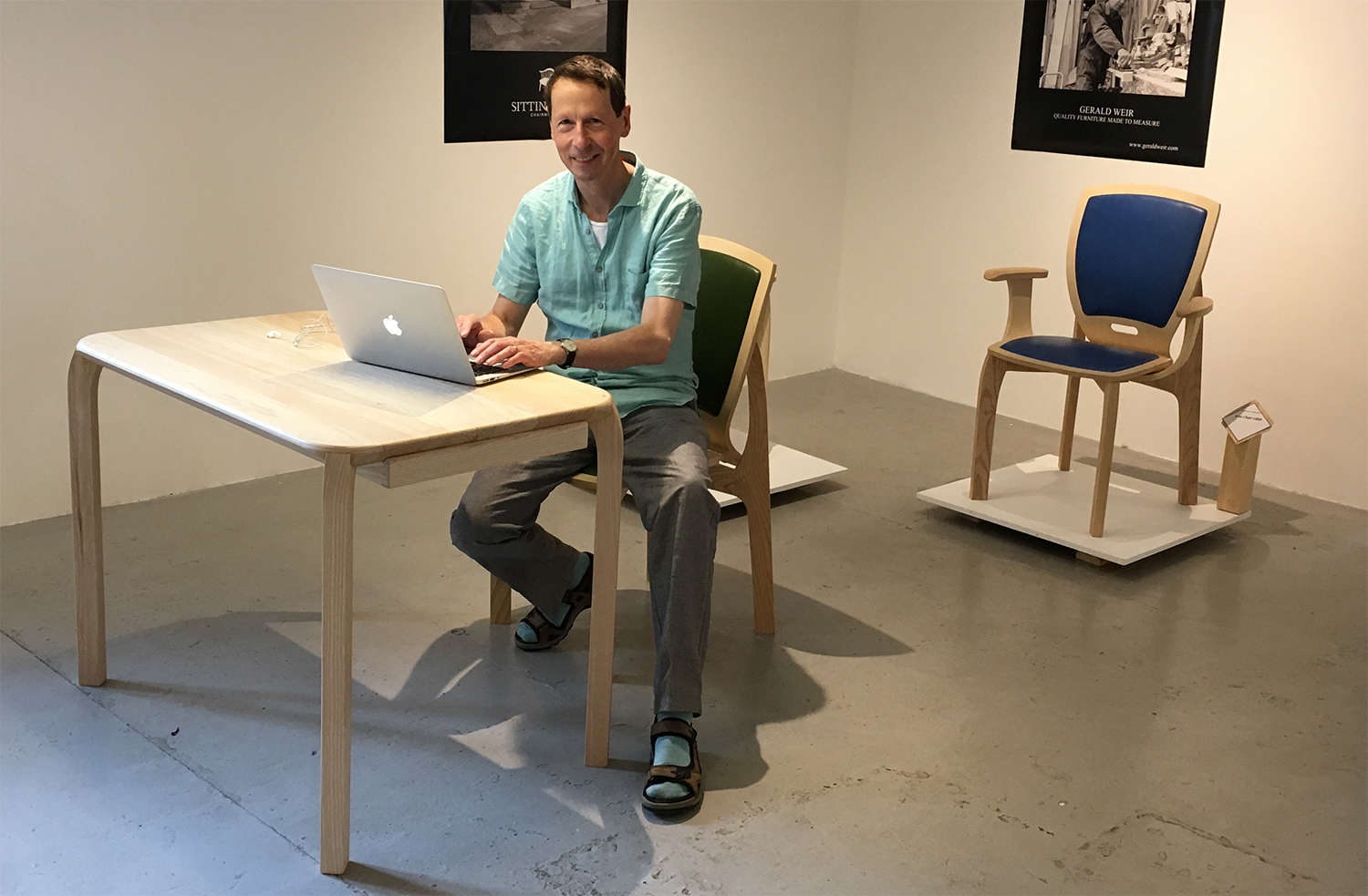 Jonathan is an engineer at heart and loves to solve problems hands on. His passion is designing and developing contemporary furniture for our current world. He wants to make quality and function accessible.
His approach is progressive and he welcomes ideas from many sources: historical and contemporary, established and emerging, traditional and modern, student and master. He is inherently curious.
He works with other makers to increase his output and range of designs. Partnership is a valuable part of his business.
The source of his current work is the creative home studio; a place where there is collaboration, reflection and activity; paint on paper, warp on weft and steel on wood. Active sitting in an active living environment where movement is unpredictable and wide ranging. And of course where there is creative challenge.
Experimentation and passion are at the heart of Jonathan Rose's design process. He works to commission as well as designing for small batch production runs.
Disclaimer:
Please note: directory profiles are paid for and maintained by individual makers or craft places. Craft Scotland is not responsible for incorrect details and we have no contact details other than those provided.