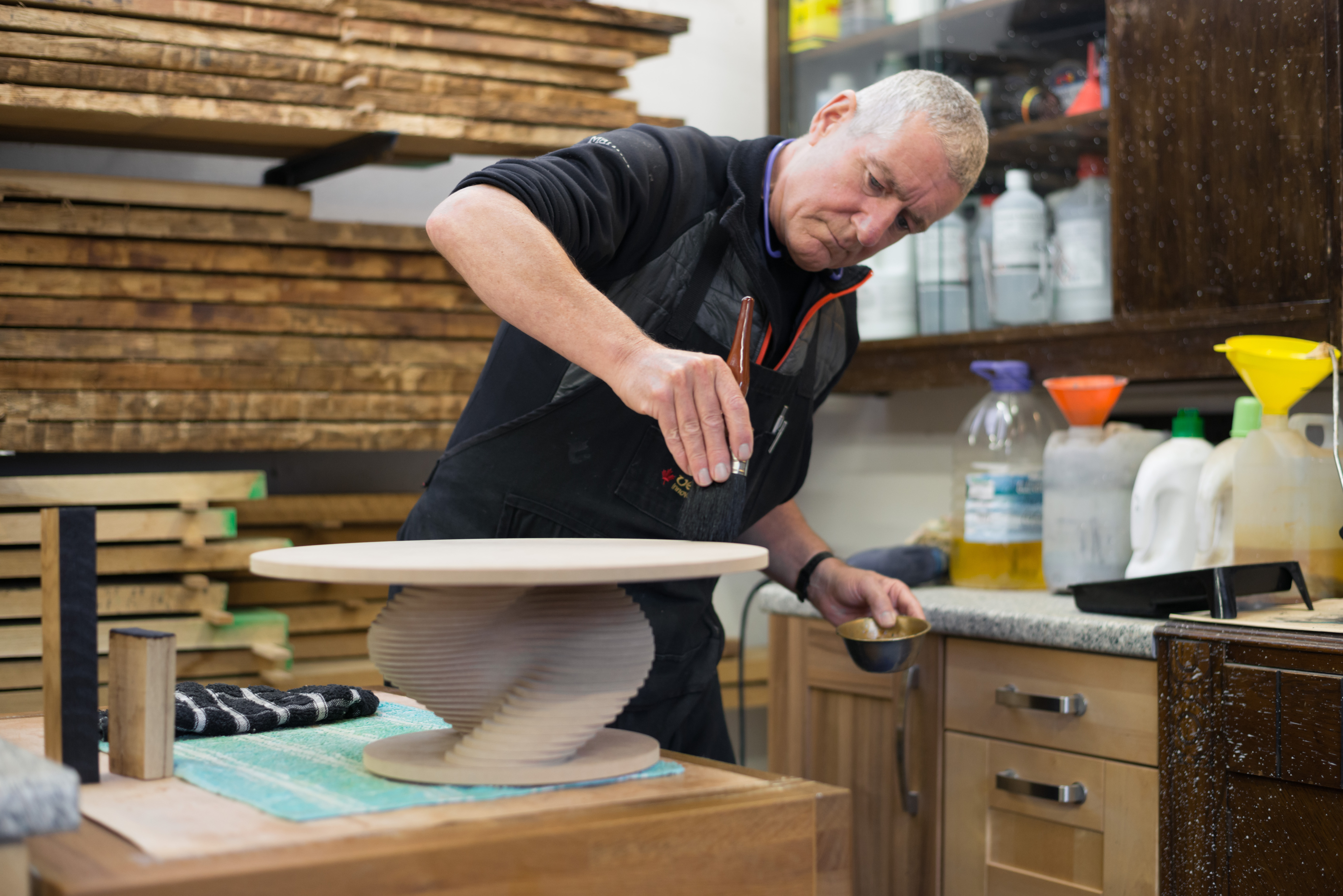 Max was raised and educated in Glasgow. In 1981 he moved to Italy, to study furniture, sculpture, and design, eventually setting up his own studio in Tuscany. In the late 1980s he travelled and worked in the USA, returning to Scotland to establish his present workshop and gallery in rural North East Fife.
Max is a leading exponent of "technorganic" design. His unique work combines forms seen in nature with contemporary sculptural elements.
"I'm fascinated by overcoming technical problems. I start with the limitations of "table" or "cabinet" and then within those boundaries, see how far I can go with it. I like to push those boundaries. What is a piece of furniture; what is a piece of art? Can the two be combined?
I want to make something that a client can have in their home – they come home from work, and it's not just another piece of furniture, but something that enhances their life. We should choose our furniture not just for the function, but also in the same way we would choose a piece of art – to enhance and transform our lives."
Disclaimer:
Please note: directory profiles are paid for and maintained by individual makers or craft places. Craft Scotland is not responsible for incorrect details and we have no contact details other than those provided.