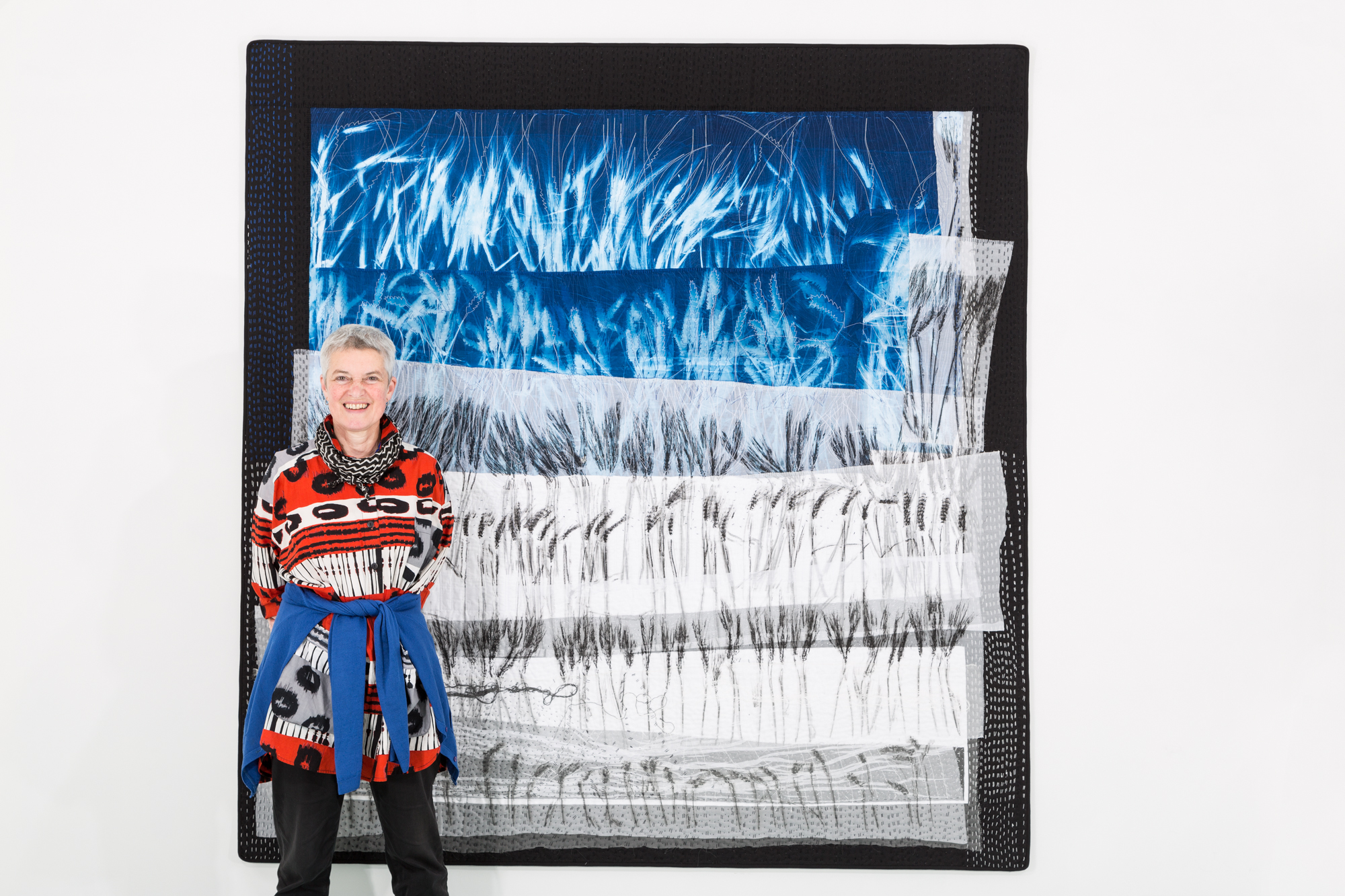 Pauline Burbidge - photo: Philip Stanley Dickson.
I am a textile artist/ designer/ quiltmaker. It has been my profession for forty years. I studied at St. Martins Art College in London. My work links with the tradition of quiltmaking regarding my use of techniques; yet the imagery I use is far from traditional. I am very inspired by the natural world around me, in the Scottish Borders, where I live. Landscape and plant forms, drawing and stitching are central to my practice. I make both wall hangings and practical, usable quilts, collaging and stitching them together to create what I think of as Textile Landscapes. I have exhibited internationally, throughout my career, including textile festivals such as, the Festival of Quilts (showing for nine consecutive years, including a major retrospective exhibition, held in 2012). Recently, I have held solo exhibitions in some amazing venues, for example, at the Bowes Museum, Co Durham, and the Ruthin Craft Centre, in North Wales, and the International Quilt Study Center Museum (IQSCM), in Lincoln Nebraska, USA. Also, a joint show (Pauline Burbidge & Charles Poulsen) called 'Songs for Winter' held at the City Art Centre, in Edinburgh, 2017/18. I am currently producing a new body of work, in my studio during 2019.
Disclaimer:
Please note: directory profiles are paid for and maintained by individual makers or craft places. Craft Scotland is not responsible for incorrect details and we have no contact details other than those provided.