Amanda Game guides us through the inspiration behind the City Art Centre group exhibition A Fine Line - a showcase of four contemporary artist/makers Lizzie Farey, Angie Lewin, Frances Priest and Bronwen Sleigh.
The choice of the exhibition title A Fine Line is, in part, inviting us to consider the lines, or boundaries, that exist within a contemporary understanding of the relationship between visual expression and hand skills; material knowledge and the ability to achieve expressive objects that echo the depth and complexity of human experience.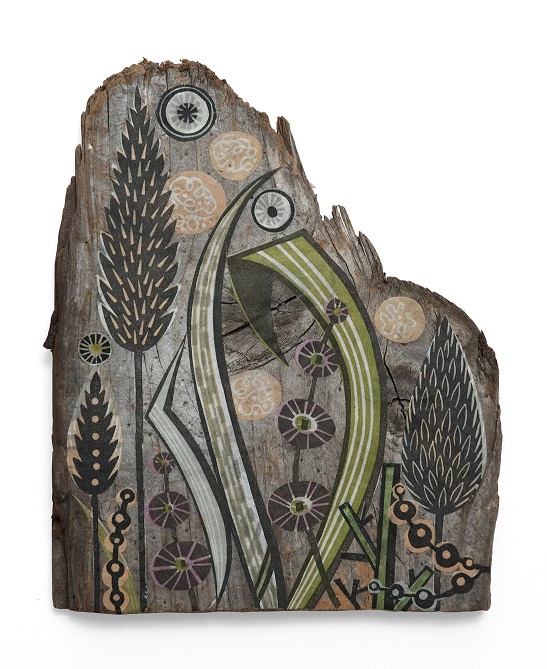 Maker: Angie Lewin / Photography: Unknown
It is also, principally, an exhibition about notation: about the different ways that artists and designers observe, experience and record material environments. The correspondence between all four exhibitors lies in their persistent interest in linear notation – different forms of drawing. However, the lines in this exhibition are drawn in a great variety of ways: pencil on paper; carving into woodblocks; etching metal plates; weaving and bending stems of willow, hazel, ash; assembling 3D metal wire structures; cutting into and patterning clay surfaces. There is evidence of deep craft and hands-on knowledge of particular materials and processes learnt through experimental time at the workbench and in the studio.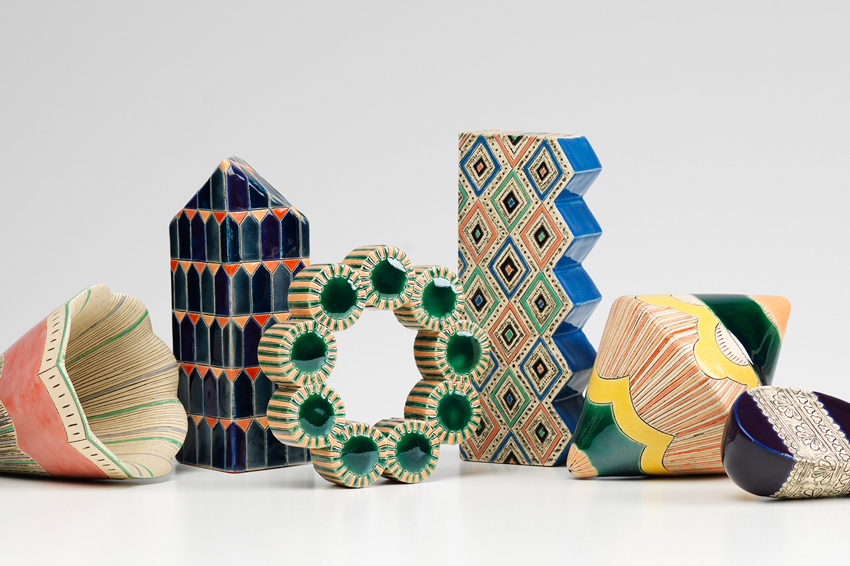 Maker: Frances Priest / Photography: Shannon Tofts
What one senses with each of the four is what artist William Kentridge describes as the use of drawing as a 'rethinking medium' (1). The idea that close acts of observing things beyond the boundary of self – something channelled through the act of drawing– can shift how we perceive, and consider, the world around us.
This interlinked display of prints, ceramics, sculpture and works on paper offers rich insight into the animating detail of everyday lived, material environments and our experience of them, captured expertly in the many fine lines on the show.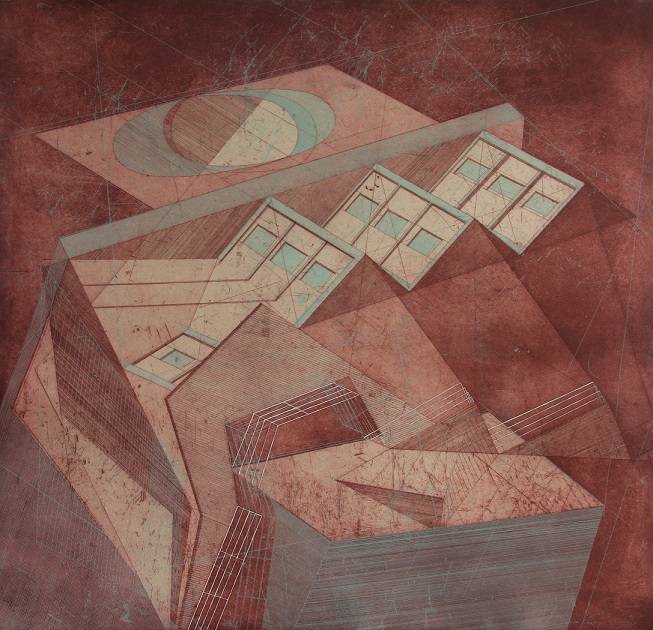 Maker: Bronwen Sleigh / Photography: Unknown
You can read Amanda's full essay in the A Fine Line exhibition brochure that you can pick up from the City Art Centre.
The exhibition A Fine Line has been curated in collaboration with the artists Lizzie Farey and Angie Lewin and is a partnership project with Inverness Museum & Art Gallery and Gracefield Arts Centre. The exhibition will be open at the City Art Centre until Sunday 18 February 2018, after it closes at the City Art Centre this exhibition will tour to the partner venues.
Why not also visit Songs for Winter in the City Art Centre, a joint exhibition of textile artist Pauline Burbidge and artist Charles Poulsen work.
About Amanda Game
Amanda Game is an independent exhibition curator, producer and writer with a specialist interest in contemporary craft and design. From 1986-2007 she established and ran the crafts department at the Scottish Gallery, Edinburgh and from 2008 to 2011 she was Lead Curator for a design-related exhibition programme for the new galleries in the Dovecot building in Edinburgh as part of the action research project IC: Innovative Craft. She now divides her time between a live-work studio in North Argyll and a home in Oxford catalysing projects throughout the UK which foregrounds the significant role of makers and their objects within contemporary culture.
Recent projects include the 50 Secrets of Magic Craftsmanship exhibition at Lyon and Turnbull in Edinburgh.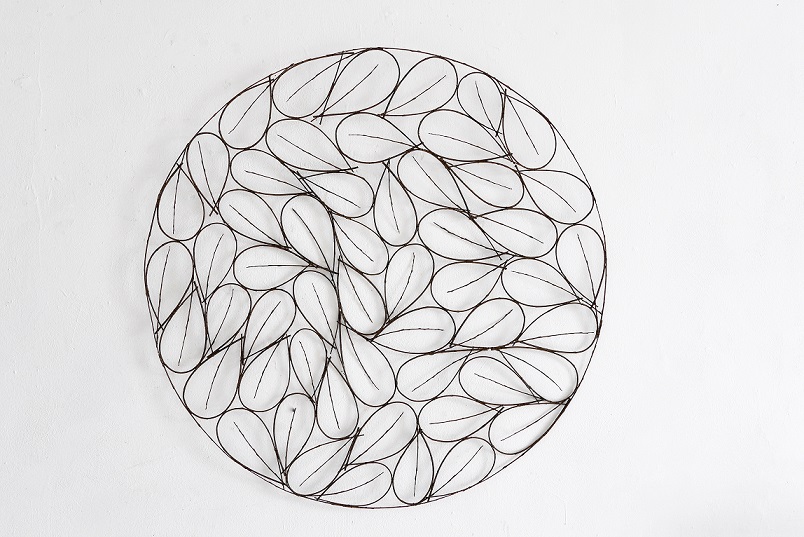 Transparent