Art and craft are at the heart of wellbeing with a key role in Scotland's hospitals. This Winter, NHS Lothian Charity's Tonic Arts and Craft Scotland come together to shine a light on the value of art, craft and creativity in Scotland's healthcare settings with a storytelling and promotional campaign including brand new case studies.
"Putting craft in this context is like an act of care – it is nurturing and humane" - Ceramic artist Frances Priest, who was comissioned as part of the project.
This campaign will highlight the work of leading Scotland-based artists and contemporary makers now on show in two new hospital projects in Edinburgh and The Lothians. These exciting projects were funded and managed by NHS Lothian Charity's Tonic Arts programme.
Tonic Arts enhances clinical environments and enriches healthcare experiences, using creativity to improve and support the health and wellbeing of NHS Lothian staff, patients and visitors.A maker's residency, working with the mental health service and supporting dementia inpatients as they transitioned to a new hospital, was co-funded by Craft Scotland
Permanent commissions have continued to be centered on improving the physical and mental health and wellbeing of patients, staff and visitors through the incorporation of art and craft. The purpose-built East Lothian Community Hospital in Haddington and the world-leading Edinburgh Haematology Centre at the Western General Hospital in Edinburgh host over 30 art and contemporary craft commissions and are set to play a key role in the wellbeing of not just patients in care but visiting family members and friends too.
Co-ordinated and delivered by Arabella Harvey at Round Table Projects, close collaboration with clinical teams and patient representatives at each hospital has resulted in art, craft and design commissions that have a measurable impact and in some cases are integrated directly into patient care.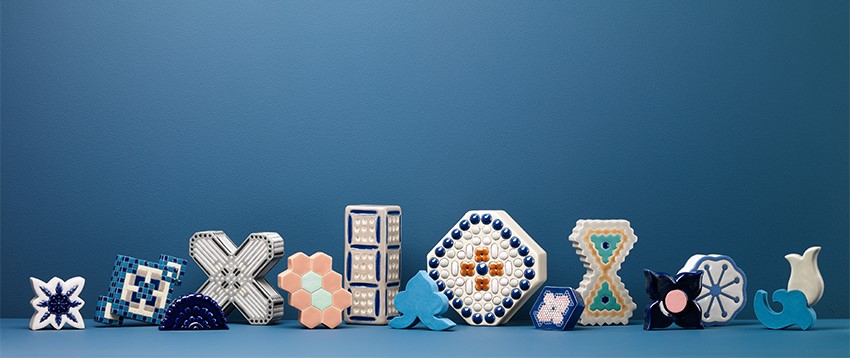 Frances Priest / Photography by Shannon Tofts
Stay tuned for the first in the five-part Craft Journal series sharing stories behind the commissions with part-one 'Social and Geographic Context – Edinburgh Haematology Centre' launching in February 2023.
You will learn more about the site-specific work at the centre, featuring ceramic artist Frances Priest's work 'Kirkcaldy Patterns' (pictured), artist Mary Morrison's series of panel paintings and John Brown's multi-panelled work.
Explore the full series with the Craft Journal:
---
The Art Strategy for the Edinburgh Haematology Centre and East Lothian Community Hospital were delivered by Round Table Projects for NHS Lothian Charity's Tonic Arts Programme. Promotion in partnership with Craft Scotland.
For full media release, images and interview requests please contact Owen O'Leary, Oh Really PR via email owen@ohreally.co.uk.
Image: Frances Priest / Photography by Shannon Tofts

Art & Craft Play a Key Role in Scotland's Wellbeing - New Series Launches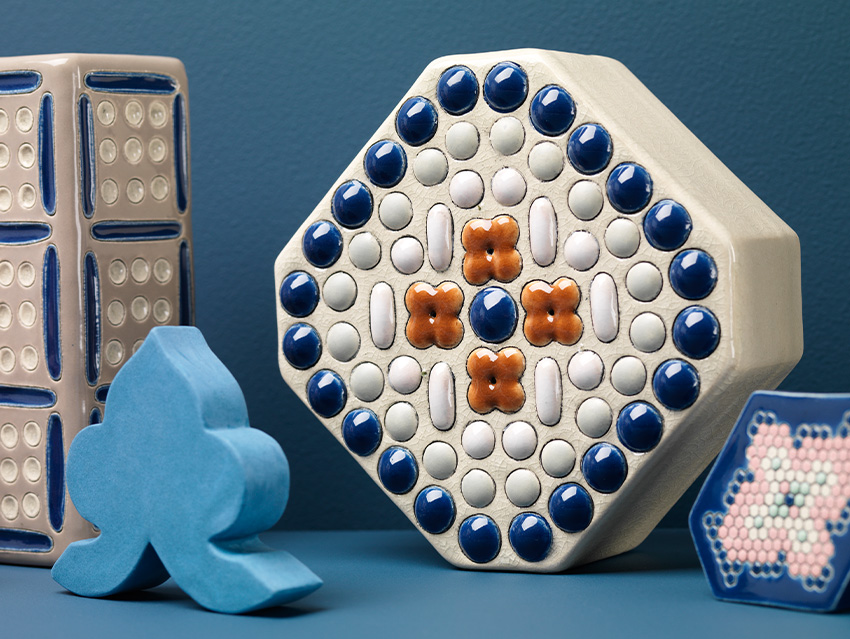 Transparent