Based in Angus, Jude Gove creates handcrafted accessories, from handbags to coin purses, that are made to truly stand the test of time. She uses clean shapes together with thoughtfully selected colours, dusty pinks and elephant greys or bright cobalt blues and yellows, to create beautiful pieces that will quickly become your go-to accessory. We find out how a simple scrap of leather became the starting point for her colourful creations.
Hi Jude, tell us about your craft...
Working from my home studio, I create individually designed and handcrafted genuine leather and pure felt accessories. Each purse, clutch bag and wallet is cut and stitched by hand, with an emphasis on simple practical shapes, beautiful colour combinations and high-quality materials.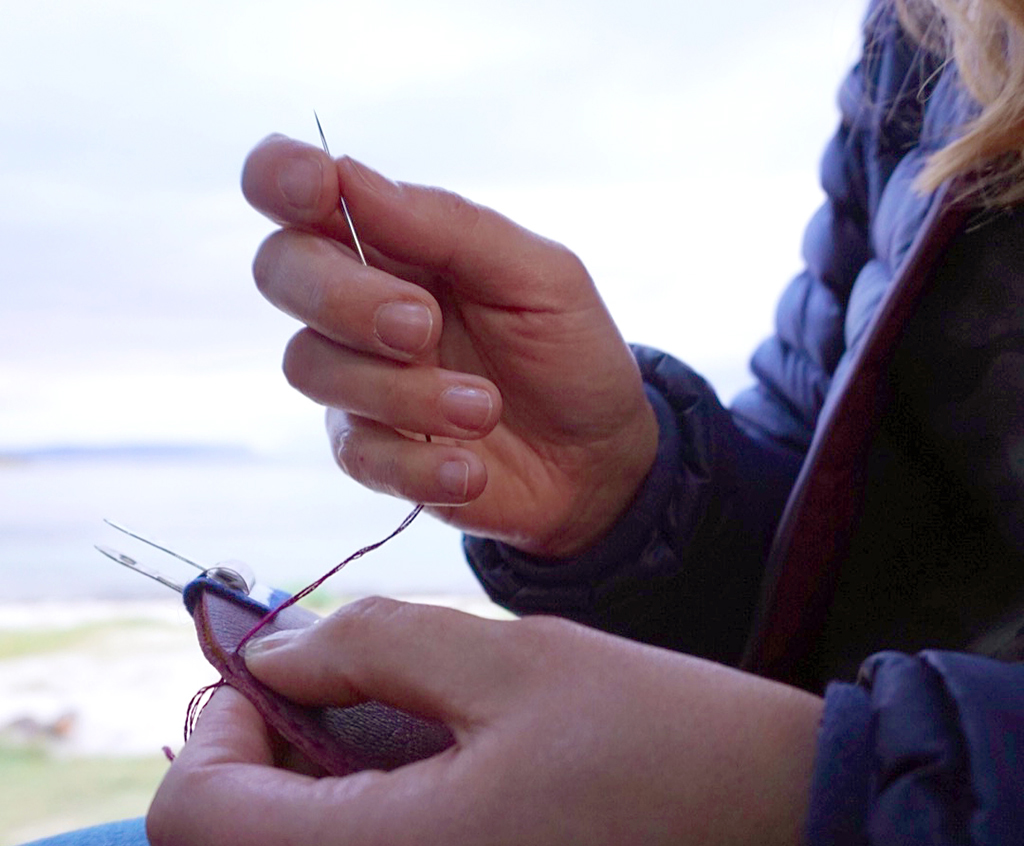 How did you get to where you are now?
After graduating from the Jewellery department at DJCAD in 1999, I sold work by commission and to a handful of shops and galleries. Although I've always wanted to be a maker, I never felt passionate about making jewellery as it felt like a chore. I spent years trying different crafts until one day I found a piece of scrap leather and decided to make a purse. Of course, it was terrible, but I was instantly hooked! That was nearly three years ago and I haven't looked back.
What is your favourite part of the making process?
My favourite part has to be seeing a design completed in a new colourway. Sometimes I'm hunting for a particular colour of leather for what seems like ages and when I finally find it I can't wait to see it made up into a purse or bag. Colour combinations ideas usually come to me when I'm lying in bed at night or out walking my dog!
Tell us more about the materials you work with?
The quality of materials I use is really important and at the heart of what I do. I want my products to feel luxurious and also last a lifetime, so I make sure I use the best materials I can find. Inspired by the landscape surrounding my home and travels abroad, I choose soft leather hides, pure wool felt and brass zips in contrasting colours to create exquisite combinations.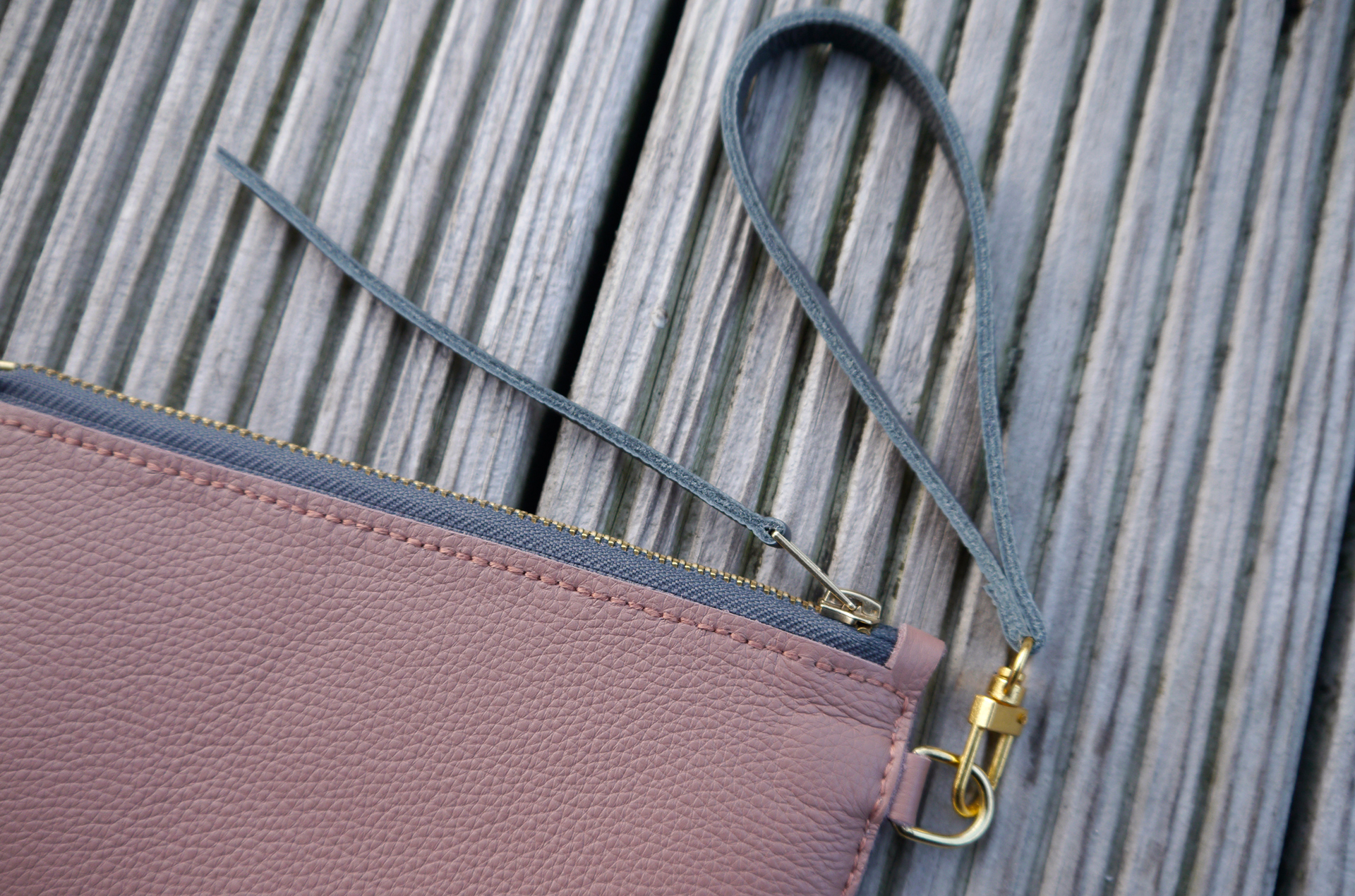 Jude Gove Odette Wristlet / Photography: Helen MacDonald
What tool in your studio could you not live without?
My favourite tool has to be my leather hole punch. It was given to me by my stepdad when I first started experimenting with leather. It originally belonged to his dad and I love the fact it has a history and comes from a time when tools were made to last! It's usually the last tool I use to finish my coin purses and the noise it makes as it punches through the leather is very satisfying!
What is your favourite piece in the Craft Marketplace and why?
My favourite is definitely the Colette Grande Coin Purse. It's small enough to fit in your pocket or handbag, but big enough to hold your bank card, notes and coins and a pile of receipts – I never leave home without mine!
How is it made?
I use a handmade template to draw directly onto the leather before cutting the pieces out with a rotary cutter, which you need a super steady hand for. Next, I line the inside of the purse with pure wool felt and insert the solid brass stud in place. Once I'm happy that the two pieces match, I sew them together by hand, using a needle and matching thread. The final step is to create a hole with my trusty leather hole punch.
And just for fun, what soundtrack keeps your studio humming?
Anything from First Aid Kit to Prince to Stevie Wonder and maybe even a little Dolly Parton!
Find the Colette Grande Coin Purse alongside Jude Gove's other beautiful leather accessories in our new Craft Marketplace.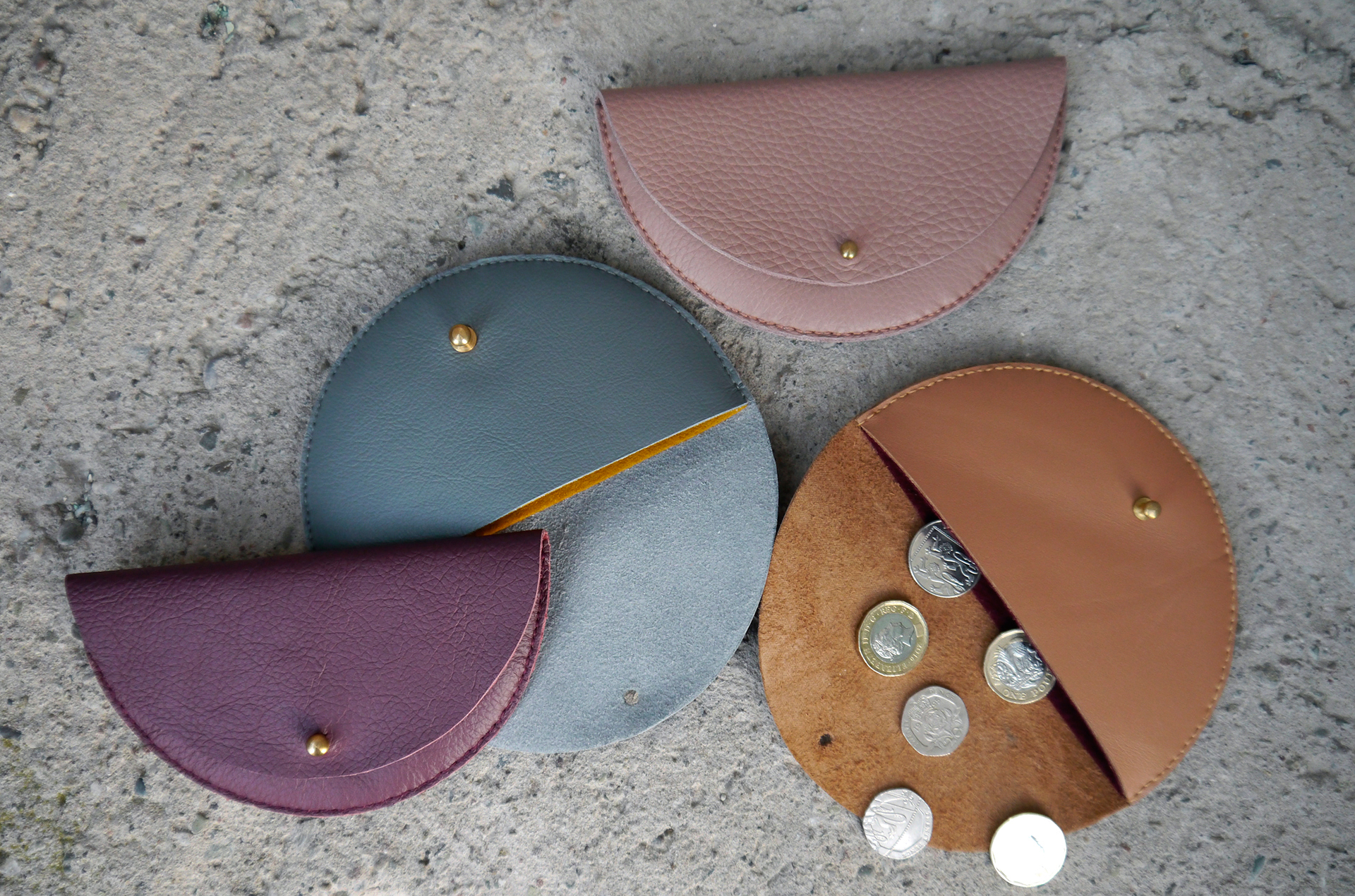 Jude Gove Colette Grande Coin Purse / Photography: Helen MacDonald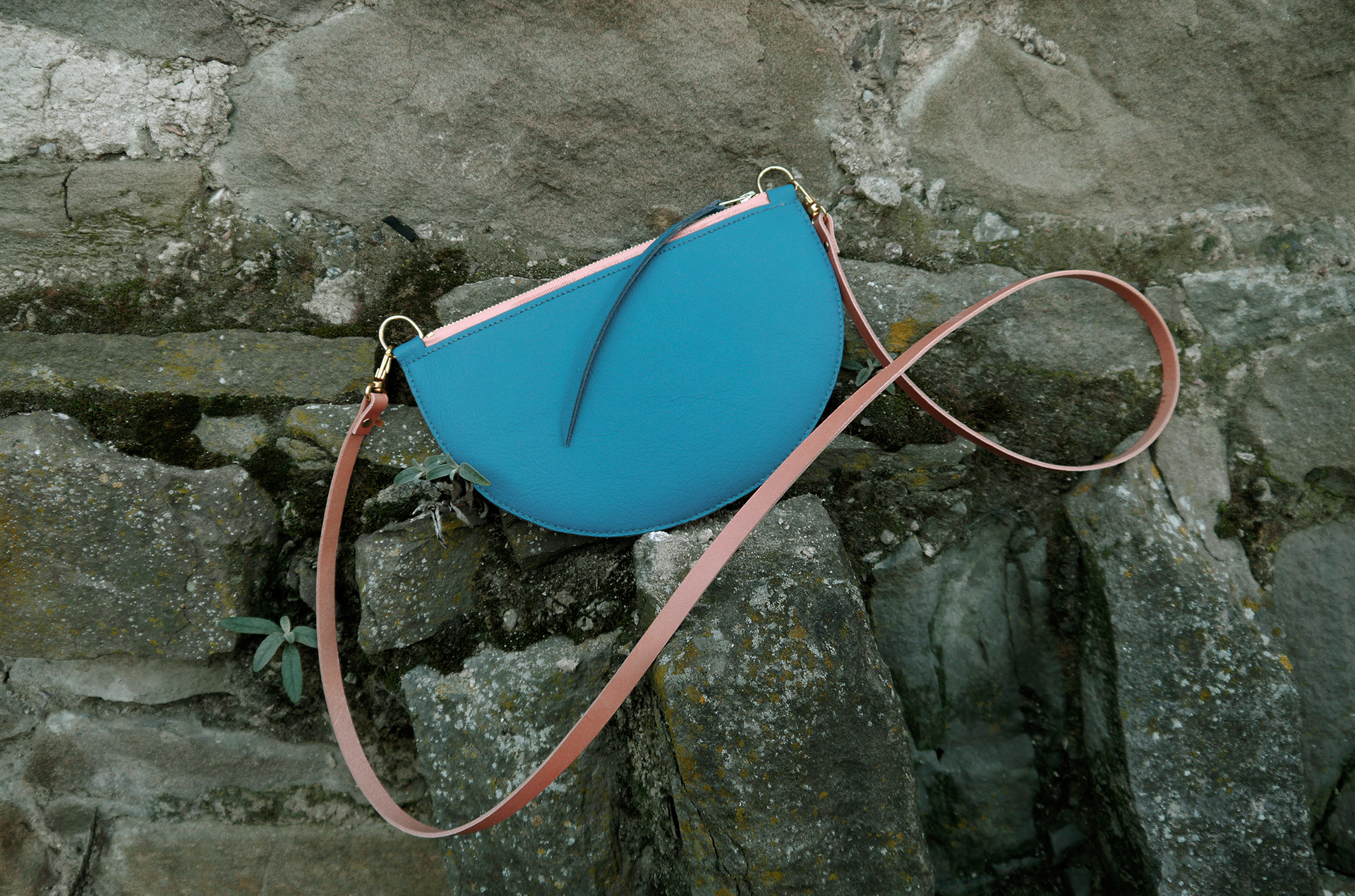 ​Jude Gove Manon Cross Body Bag / Photography: Helen MacDonald
[This interview has been lightly edited and condensed for clarity.]
Combining colours with Jude Gove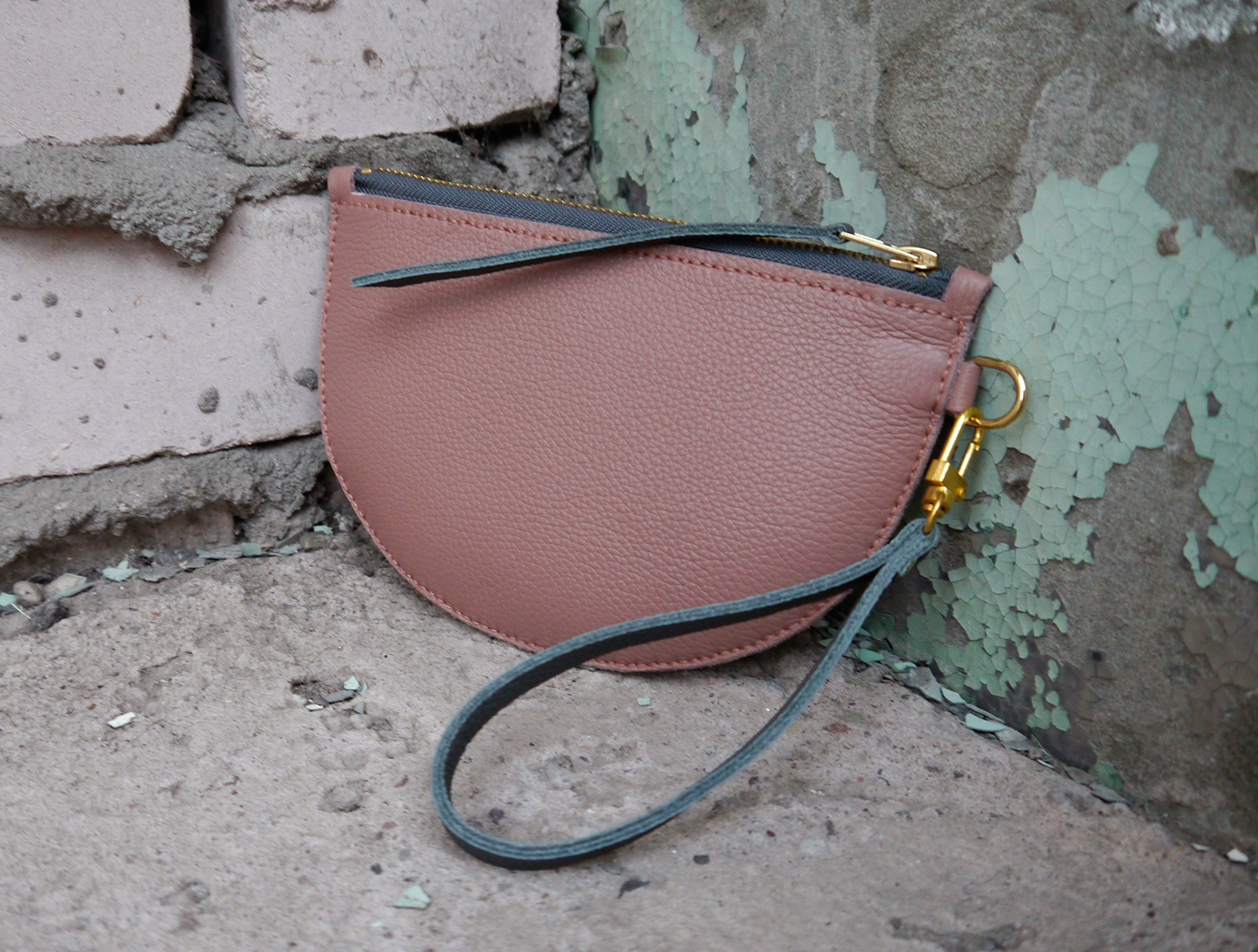 Transparent