From the outstanding graduates shortlisted for prestigious awards to a unique collaboration between a craft destination and a maker, we bring you the latest inspiring stories from local makers and craft organisations.
---
Olivia Taylor pairs jewellery pieces with paper art by Natalia Manczak
Jewellery designer Olivia Taylor has combined forces with paper artist Natalia Manczak in her recent images for her Classic Ondulée collection.

Her Classic Ondulée Hoops were paired with Natalia's delicate paper flowers, contrasting with the gold pieces made from 18ct gold and available to buy on Olivia's website.

In 2019, after graduating from Glasgow School of Art, Olivia created a brand of timeless, contemporary jewellery, translating her love for design and fine jewellery into a new form of statement pieces. Each piece of jewellery created by Olivia is handmade using ethically sourced precious metals and recycled silver. She is interested in the metamorphose of materials, the transient nature of formed metal; how an old silver brooch can be transformed into a molten ingot and further reshaped into a new pair of earrings.
Natalia Manczak is a paper artist based in Glasgow, creating 3D flowers and wreaths from Italian crepe paper. You can find out more about her work on her etsy store.

Discover the Classic Ondulee collection.

Scottish Sculpture Subscription offering world-class art & craft for the home
The world's first subscription scheme bringing specially commissioned sculpture by leading artists into members' own homes has launched this month.
Sculpture Placement Group (SPG) has designed the club to be exclusive but affordable, and membership is restricted to 35 subscribers. Each member will pay just £45 a month to receive two limited edition works a year.
The first piece has been commissioned from artist Andy Holden, whose work includes sculpture, large installations, painting, music, performance, animation and is part of the Tate's permanent collection.
The second will be from Holly Hendry who is currently preparing a solo show and large-scale outdoor commission at the De La Warr Pavilion in Bexhill-on-Sea, UK. she creates site-responsive sculptures and installations are concerned with what lives beneath the surface.
The number of pieces in each edition will be limited to 39, with four donated to a charity chosen by SPG.
The full package of subscriber benefits includes two limited-edition sculptures a year delivered directly to your door, artist profiles and information about and how each work was made, behind-the-scenes access to the making of each sculpture, live artist talks and events and advice on how to care for and display your sculptures. All the works will be conceived and created to be displayed in people's homes.
Work will begin on the first piece in early 2021 so subscribers can follow the artist's entire process ahead of its delivery in the early summer.
SPG Club is supported by the Henry Moore Foundation and Creative Scotland.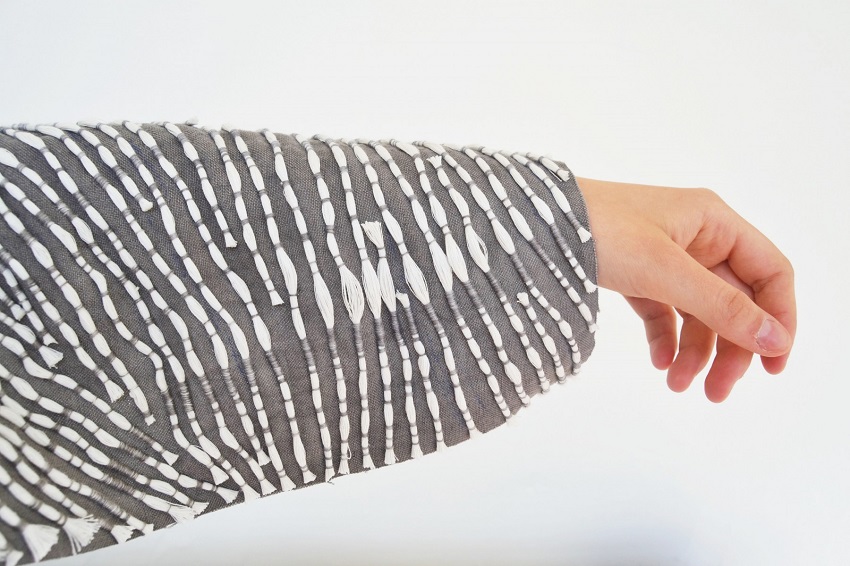 Image: Francesa Rea / Image the artist
Fife Contemporary Selects for New Makers Awards 2020
Since 2017, Fife Contemporary has supported and encouraged craft graduates in Scotland by hosting online exhibitions under the title Materialise, a platform that aims to share new and exciting approaches to craft practices.
Responding to the challenges of the Coronavirus (COVID-19), instead of the normal residency, Fife Contemporary offered support for this year's cohort of emerging makers. They received learning and development sessions tailored to help support them in the next phase of their practice, and an online exhibition launching next year under their Materialise banner.
Graduates were selected from Scotland's online degree shows by a panel of the Fife Contemporary team and Board members. The talented shortlisted graduates receive a monetary award of £250 to help pay for much-needed equipment or materials to help them progress their practice. Graduates include Francesca Rea, Kelda Young, Emalie Lise Dam Christensen, Melody Uyanga Ramsay, Michelle Currie, Ann Morgan, Amelia Wang, Vanna Paabor, Yanan Li, Isabelle Rice and Erin Scott.
Scottish Graduates selected for the Klimt02.net Emerging Talent JPLUS Award
Graduates Ran Luo (from Edinburgh College of Art) and Alaitz MM. Gavilán (from The Glasgow School of Art) were shortlisted for the Klimt02.net Emerging Talent JPLUS Award.

Ran Luo constructs sensual and elegant three-dimensional spatial structures which are inspired by the compound eye of insects. Their showcased collection, Strange Beauty, reflects the delicate details surrounding us in the natural world.

Alaitz MM. Gavilán's Protest Jewellery is part of a broader personal project to expand silversmithing and jewellery designs and bring these closer to a wider spectrum of people, from different social classes, a goal of many previous generations of craft-activists. To create an aesthetic of resistance, of a type of distressed materiality, the jewellery pieces have been damaged, putting the enamel under the pressure of a press form, for example, and creating a crackled texture.
Klimt02 also awarded Hannah Oatman (from Rhode Island School of Design, USA) the Klimt02 JPlus Emerging Talent Award 2020 and Avneri Inbar (from Shenkar College of Engineering, Design and Art, Israel) received the Klimt02 JPlus Audience Award 2020.
Hannah Oatman received a one-year free jeweller's membership including a personal jeweller's profile & an exhibition of the selected graduate works at Hannah Gallery in Barcelona, Spain.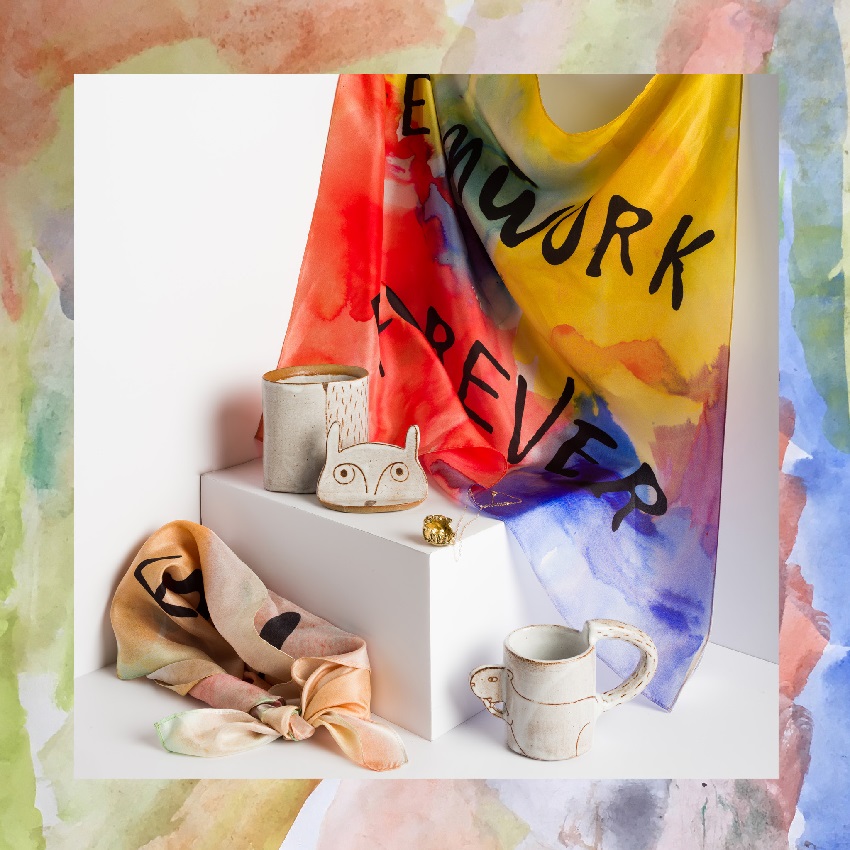 Image: Collective Matter x KMAdotcom/ Photography by Tom Nolan​

Collective Matter x KMAdotcom collaboration
Collective Matter and KMAdotcom have teamed up together to create a new collection celebrating the shared energy and commitment to nurturing individual and collaborative creativity found within the KMAdotcom artist studio.
Collective Matter creates space for considering new ways of working for artists, and rethinking what a product collection could be. For this long-term collaboration, Collective Matter spent time getting to know the practices of the fourteen artists that make up KMAdotcom, to create new products that are truly reflective of their lively studio community.
KMAdotcom is an artist studio based in Mayfield, Midlothian supported by Artlink Edinburgh. In this collaborative space, artists produce artwork together inspired by their diverse interests and practices. Their individuality is reflected through this unique product collection for Collective Matter, the result of the group working together and drawing inspiration from trips to Collective's site and regular studio visits.
The collection consists of four 100% silk square scarves made in the UK, brass pendants of various sizes, cast in Scotland, three ceramic vessels and three ornamental creature keepsakes made with Scottish maker Manifesto, plus, a selection of souvenirs; including a set of digitally printed postcards inspired by the collection.

View the collection at http://bit.ly/38p6qCf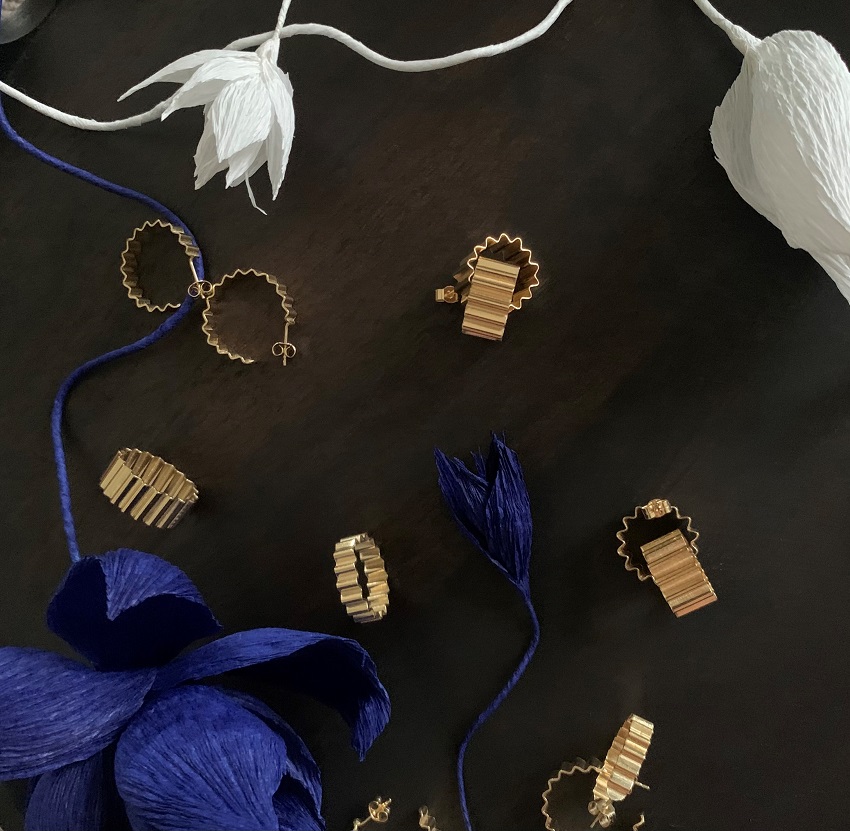 Transparent