Earlier this month, the COMPASS: Emerging Curator Programme cohort experienced Stockholm Craft Week. Running from Wed 4 to Sun 8 October 2023, Stockholm Craft Week organised by Konsthantverkscentrum, Svensk Form and Konsthantverkarna, involves exhibitions and open studios across Sweden's capital.
Recordings from the entire conference are available to watch online.
In this Craft Journal takeover, they report back (some of!) their findings from their trip together.
Image: Murray Morrant, Jemima Dansey-Wright, Rachel Ashenden & Soizig Carey with Programme Lead Katy West at the Curating Craft Conference in Stockholm / Photography by Craft Scotland
---

Our first day was spent at the 'Curating Craft' conference, which involved lectures from curators and gallerists who approach exhibition-making from unique (and, at times, conflicting) angles. We were all quite taken by the reflections of Bettina Køppe, founder of Køppe Contemporary Objects. She explores craft's connections with natural resources and traditional making methods.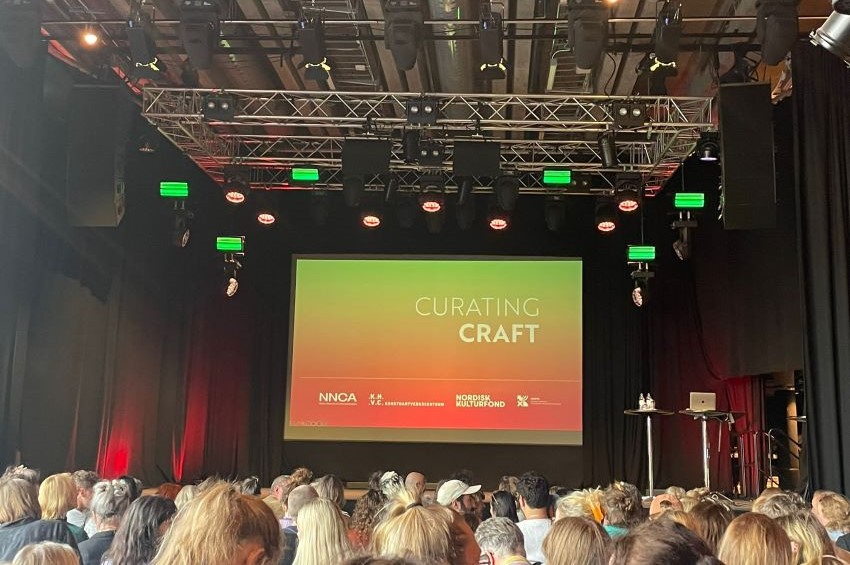 Image: Curating Craft Conference / Photography by Craft Scotland
At the conference Marcia Harvey Isaksson, founder of the new gallery Southnord, passionately shared her commitment to amplifying the work of Black and AfroNordic makers. Some of us went to see the gallery in person; on display was Ismaila Fatty sculptural pieces constructed by found materials.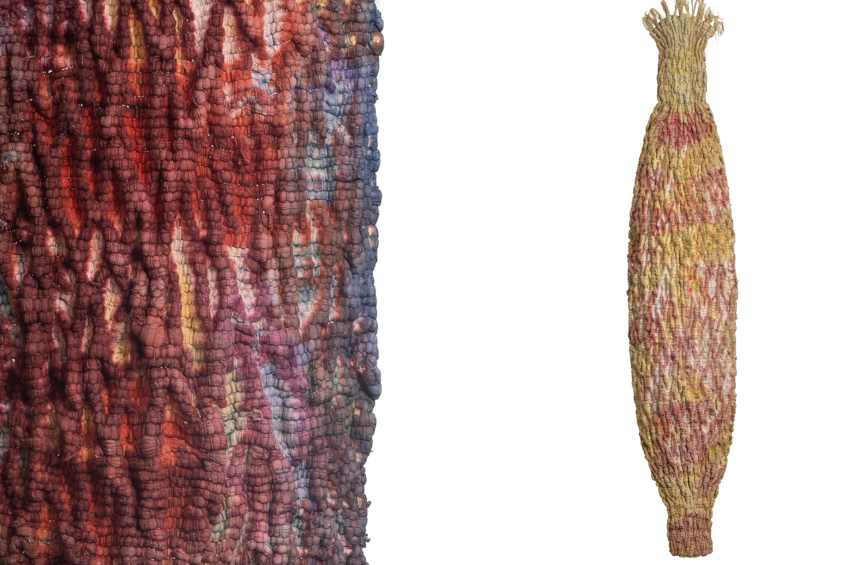 Image: Ismaila Fatty / Photograph courtesy of Southnord
The conference emboldened us with curatorial frameworks and tools as we dived into the city's vibrant cultural life. We encountered blockbuster shows at national museums as well as curated efforts by small, private galleries and independent shops.
What struck us was the financial investment in craft, design, and art in the very fabric of the city. To set the scene: one per cent of the total cost of built projects must be allocated to publicly accessible artwork. Sculptures are everywhere – from biomorphic creatures by Niki de Saint Phalle to 'Die for You' by Charlotte Gyllenhammar (a large oak tree which hangs upside down, floating above one of the city's busiest streets). From conversations during our travels, we also heard about a fund in which makers and artists can employ assistants, but the assistants must spend 50% of their contractual hours developing their own practice, too. The dream!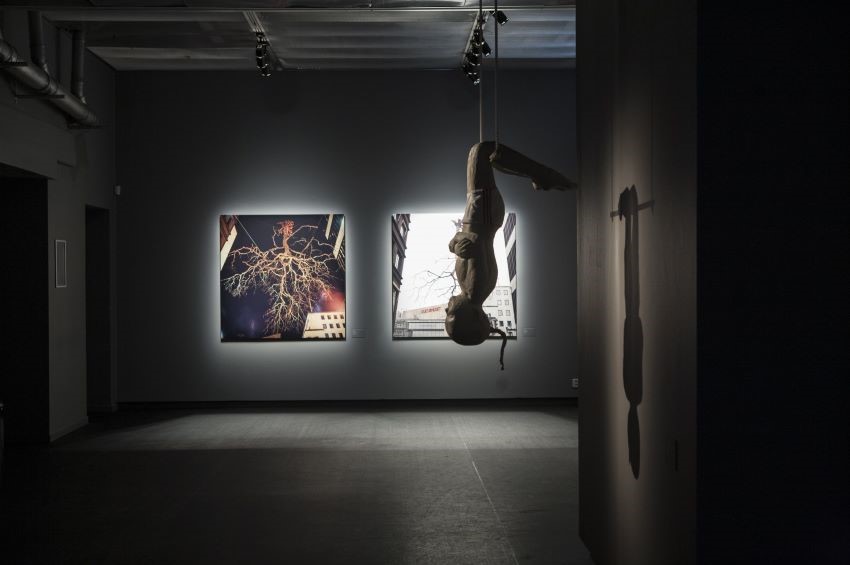 Image: Charlotte Gyllenhammar / Photograph courtesy of Fotografiska
When it comes to the tax distinction between craft and art in Sweden, one friendly gallerist explained that there is a fine line which is difficult to navigate. She held up a gorgeous silver vase to demonstrate the distinction, highlighting a hole she punctured in it to make it non-functional.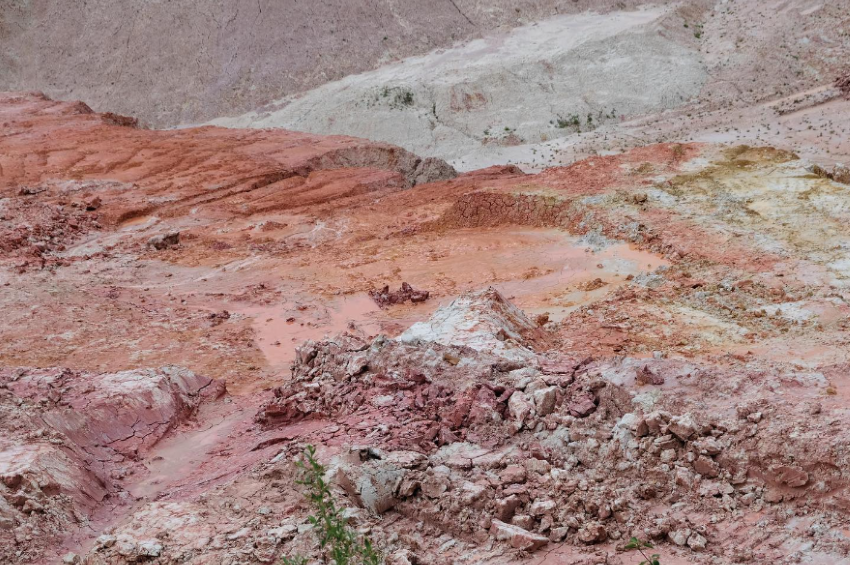 Image: Wild clay in the Westerwald region in Germany / Photography by Tontouristen

Exhibition Highlight
This naivety over where things come from was the starting point for Tontouristen Kollektiv's project, the ceramic artist collective comprising Anne-Marie Dehon (BE), Jennifer Forsberg (SE), and Marilen Rauch (DE).

Tontouristen Kollektiv was interested in where the clays they use in their creative practices comes from. The common misconception is to perceive ceramics as a natural and local craft, taking clay from the ground and forming it into objects, but this is far from the truth. The material shift and transformative journey that the clay goes on, from being dug up in an industrial landscape to being transported across Europe for processing and distribution worldwide, is complex. The clay that most ceramists use is part of a wider global supply network. The artists explained that this newfound knowledge was impacting how they approached their work and the value they placed on their materials.
Going forward, we are hoping to transform our Stockholm adventure into inspiration for our own, co-curated exhibition. There are connections between Scotland and Scandinavia in terms of making and materials which we would like to think about collaboratively. Watch this space!
Explore Stockholm Craft Week with COMPASS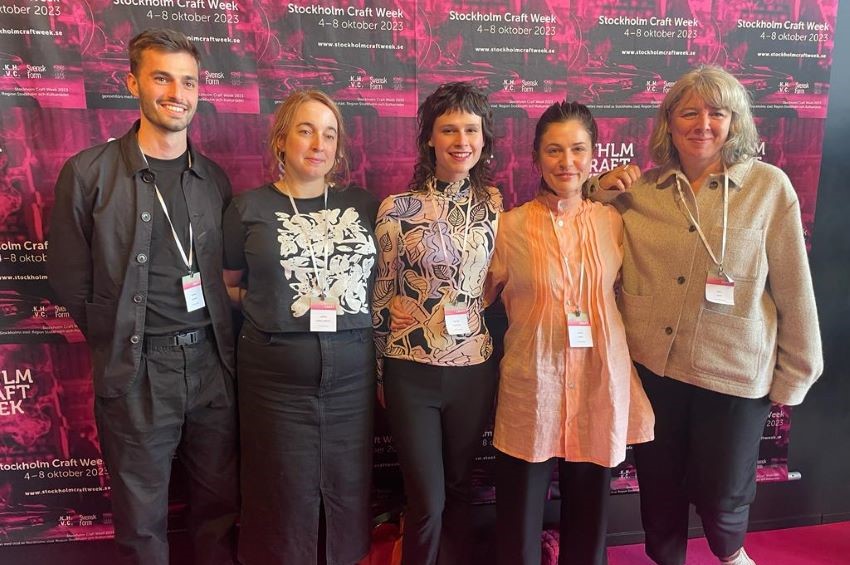 Transparent