Welcome to our Make Your Own Story feature, a series of interviews with makers where we delve into their fascinating stories about living and working in Scotland. We hope these stories will inspire you and spark new interpretations of craft.
Borja Moronta is originally from Asturias, northern Spain but settled in Edinburgh in 2017. He began his pottery practice at the beginning of 2018, as part of a recovery process from a severe surgery due to nerve damage on his left hand. After enjoying evening classes at Edinburgh Ceramics Workshop, he soon became a member and eventually became part of their Incubator programme for emerging ceramicists in July 2019, going on to set up his own studio just a year later.
---
Hello Borja. Could you tell us a little about your practice and what led you down this route?
I'm a potter based in Edinburgh and I've been doing this for almost four years. Before that, I studied architecture back home in Spain at Madrid Polytechnic University. By the time I finished studying architecture, I was a bit tired of it. It's such a long degree and it can be exhausting. I started working but I felt there was a huge difference between how you learn in architecture school - which is extremely creative, fun, pushes your boundaries and makes you think - and what it's like to start in a practice. If you study medicine, you're in a hospital straight away and working in something similar to what you've been studying and practicing. When you start working in architecture, there's a lot of computer work, which for me was very dull and boring. I thought, this is not for me because I'm not a very techy person. I don't enjoy spending lots of time on the computer or looking at screens. It just felt very unnatural.
Around the same time, I happened to lose feeling in my left hand. One of my nerves got trapped in between the bones, and I woke up with no feeling. I went to the doctor and after six months of trying to recover feeling, they decided that I needed surgery. I had surgery in my elbow to recover mobility and feeling in my hand, and that led me to more or less a year long recovery process. It was at this point that I decided I needed a fresh start, so I came to Edinburgh and settled here with my partner at the time, where I did various jobs that included less pressure and less responsibility. Then after that year, I decided to try ceramics, doing evening classes just for fun because I felt that I needed to do something creative. My brother, who is a physiotherapist, recommended that I try something that would push the strength of my hand a little, so I gave it a go. It started as a hobby but straightaway, there was something sort of magical in that first throwing session. I remember leaving without physical tightness; with a satisfactory feeling of – I'm tired, but I've had fun, and I'm relaxed. From that moment, I knew it was something very special, and I needed to learn more.
You joined Edinburgh Ceramics Workshop and became part of their Incubator programme for emerging ceramicists in July 2019. Why was that an important part of your journey?
I did my set of 20 lessons with the Edinburgh Ceramics Workshop and right after that, you could apply to become a regular member. And as I was going through the lessons, I was thinking, I really want to do more of this and to keep learning. The best way to continue learning was to just do it more often, so I joined as a member to keep practicing and having fun, and then suddenly a few sales and orders and commissions came through. At first, I never intended for this to be my way of living. I was a bit lost and finding my ground after giving up architecture and figuring out what to do. And I just remember I had so much fun doing this and it kind of developed organically. At some point in summer 2019, I got a couple of large commissions for Fhior and Spry Wines, both in Edinburgh. In the case of Spry, they commissioned me to do their whole collection of plates and dishes. I realised I needed to be more serious about this because I was enjoying it so much. When Alex from the Edinburgh Ceramics Workshop presented the Incubator programme to us, it was meant to give us a foundation to go from hobby potters to professional potters. The programme offered guidance when it came to finance and handling all the things that you don't really think you're going to need when you start, but if you want to do it professionally, you need to know.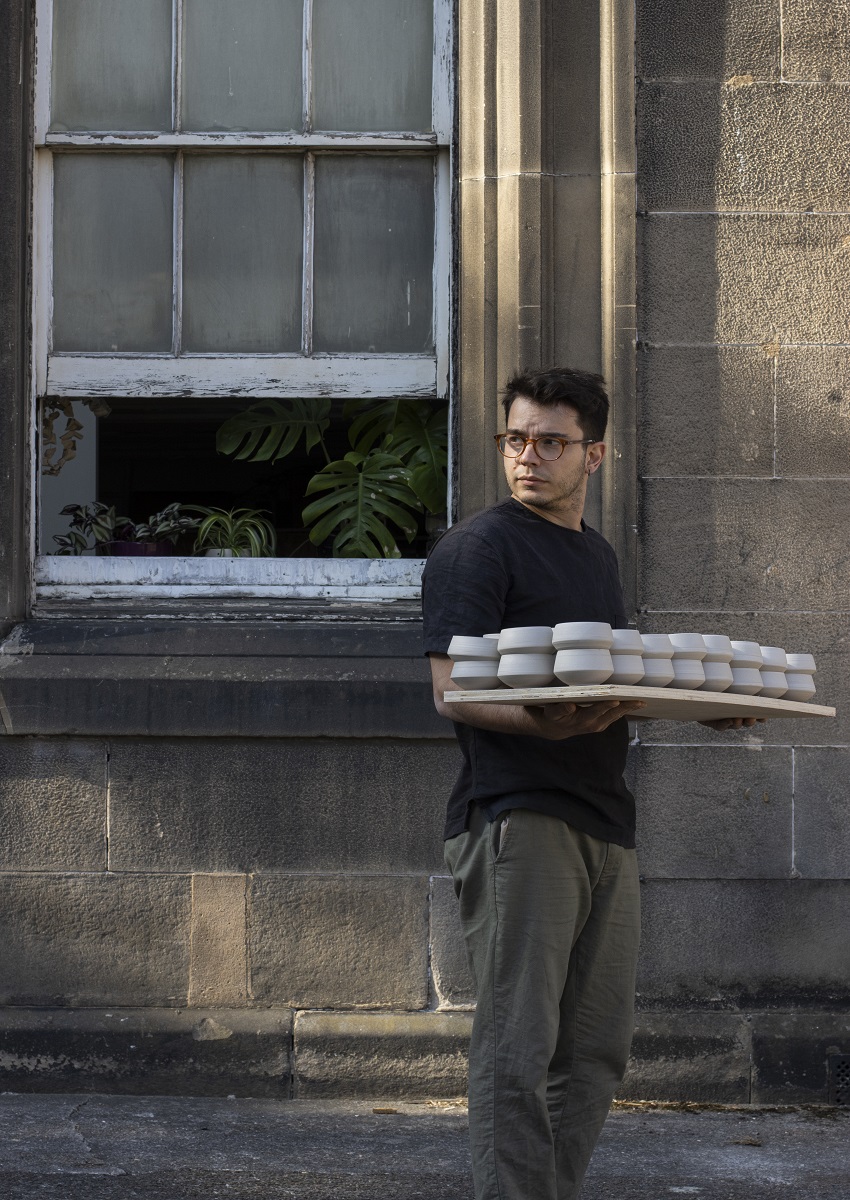 Image: Courtesy of Bora Moronta
Why were you drawn to setting up your own studio?
My colleague Julia and I, with whom I share a studio, started the Incubator programme at the same time. A year after, and after lockdown, we were getting so many requests and orders that we were outgrowing the space we had in Edinburgh Ceramics Workshop. We were really lucky to find a studio space in Edinburgh and we set up not long after. It was a bit daunting, because financially it was a big jump from paying the membership as an Incubator in Edinburgh Ceramics Workshop to paying your whole rent of a studio. Somehow, as soon as we took on the lease, because we have separate practices, both of us just kept getting orders and orders and orders, to the point that we're both fully booked until the following year. It's been unbelievable really.
How has your background in architecture impacted your creative process today?
I think I wouldn't be able to do what I do without my degree in the background. Through architecture, you're taught to be very organised, analytical, and when you're handling an architectural project, you're not just working on one part of the project. You work on budget, you work on structures, you work on the design, or the interior, or the lights – so many things, and I think I transfer that into ceramics. It's very easy for me to design a piece of pottery in a very analytical way. I know the aesthetic I'm after, but I'll take a cup and I'll try to think in proportions, and I also think in numbers and apply that to my general practice.
The way they set up our minds in architecture school helps me to manage different orders, to manage my budgets, my costs, without having really done that before. Also, from a photography point of view, we did so much photography in architecture school, and not just photography itself, but photography of models and photography that would present your projects visually so that people could visualise what you're presenting. I was trained in architecture school to present something that people might not be able to see in real life, but in a way that they could understand what you're trying to do.
You've written that you tend to follow basic, calmed, and natural forms on a soft tone palette. Can you explain the decision behind this?
I think there's a part of it that comes from architecture. When I think of minimal lines or very simple lines and neutral objects and I look at the architecture or the architects that I admire, there is a connection. I think from school, my biggest references are Peter Zumthor and Tadao Ando. If you look at their architecture, they think of the materials very specially and the lines and how minimal their buildings are. I think that's definitely there in my work. Then I've been adding the practicality of the objects, so when I'm trying a shape, I make a test, I bring it home, I test it for weeks, and then I go over it and over it and go back and forth trying to perfect it and think of how it's going to be used before I start making it to sell, for example.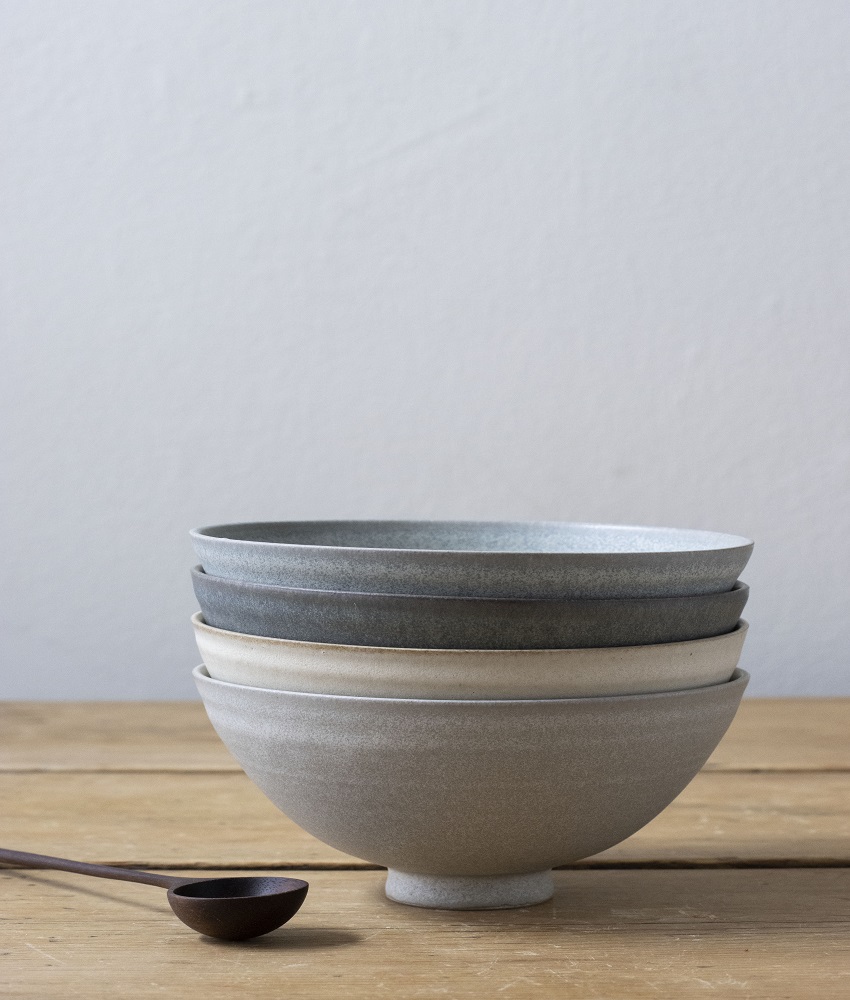 Image: Courtesy of Borja Moronta
You spoke about how ceramics were helpful to you when you lost feeling in your hand. What role do you think art plays in enriching and managing our health and wellbeing or in recovery?
I think it is hugely important. When it comes to learning the art of craft, we get in touch with a part of us that is perhaps less stressed. If you have a stressful job, finding time to have fun and to develop that creativity can help you unwind, it can help you get through stress. I used to have a couple of colleagues at Edinburgh Ceramics Workshop that worked in art therapy for people with mental health issues or victims of gender abuse, and with kids who have disabilities. It's something that has been proven to help a lot. For me, I'm so grateful that I found this because it wasn't just physically to do with my hand. At the time when I started doing evening classes, I was sort of lost and trying to figure out what to do. Obviously from the surgery and the pain, I had started to suffer from anxiety and stress, but going on a Monday evening to classes, it was like suddenly forgetting about everything. It was that time of the week where there were no problems.
What do you hope that audiences will take away from your work?
One of the things I enjoy the most as a potter, is when I know whatever I do becomes part of somebody's life. Take making collections for restaurants for example. One of my greatest joys is going to one of the restaurants and sitting there having my meal with a friend or a partner and seeing everybody enjoying themselves, enjoying the meal with their loved ones around my work. I hope that when I'm making, whatever I make becomes a special part of somebody's day for example, but also becomes part of their daily lives. I think that's why I also enjoy making tableware so much as it is always on the table, people share meals and they have fun, and they have beautiful moments together. Everyone's got a favourite mug or remembers moments like certain Christmas dinners together, and having my work be part of people's beautiful moments is something I have really enjoyed.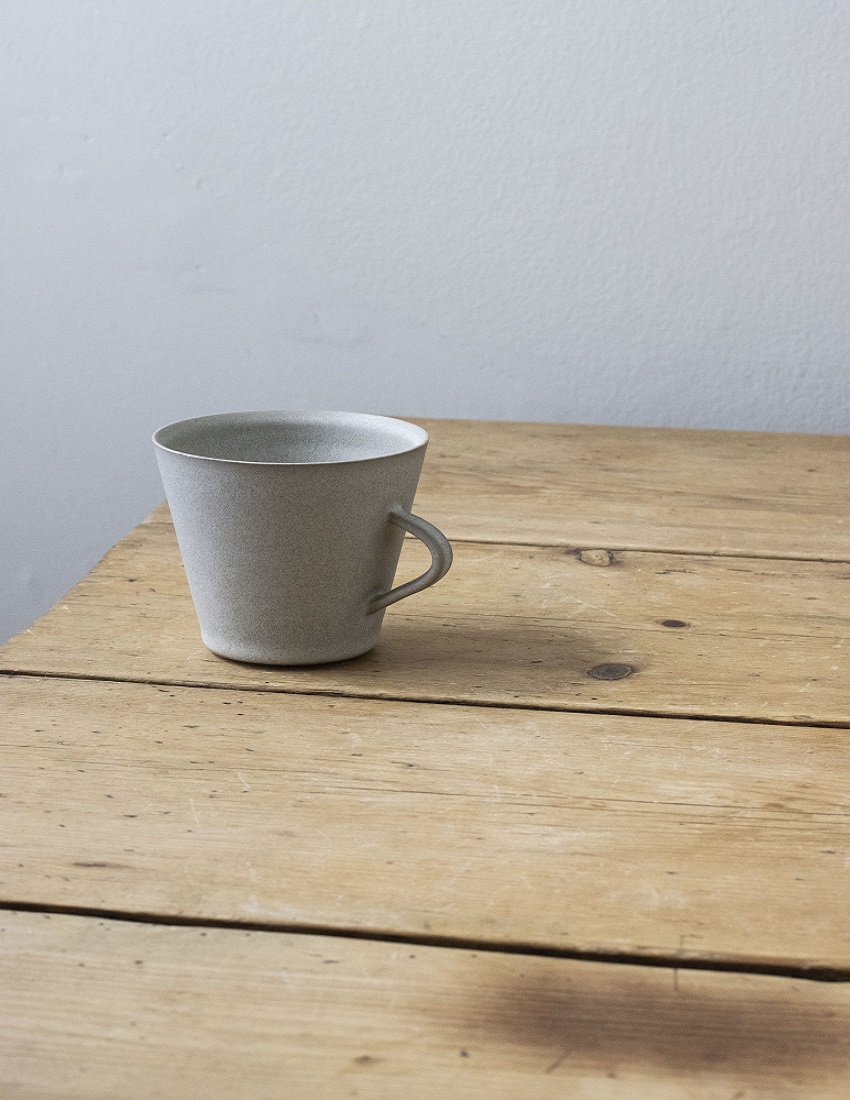 Image: Courtesy of Borja Moronta
Can you tell us about any recent projects or commissions you have been working on? And what's next for your practice?
I've got some restaurant projects lined up for this year. I'm doing a Japanese restaurant in Paris, another place in Edinburgh and I think something a bit further up north. In the long term, I'd really just like to continue to develop my practice. I've only really just started and I would love to try different firing techniques and clays and more to build on my practice.
More about the maker: For more information on Borja Moronta and his work, please visit his Facebook, Instagram and website.
---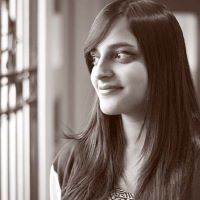 Arusa Qureshi is an award-winning writer, editor and speaker with a passion for music, diversity and accessibility within arts and culture. She has written a book about women in UK hip hop called Flip the Script, which is out now via 404 Ink. Her bylines include the Guardian, NME, Clash, Time Out, The Forty-Five and the Scotsman, and she is part of the We Are Here Scotland team, supporting and amplifying the voices of creatives of colour in Scotland.
She recently worked as a Researcher on the new BBC Scotland podcast Word Up!, and as a Commissioning Editor for Bella Caledonia, and was formerly Editor of The List, the UK events and entertainment publication based in Edinburgh, Scotland.
Arusa Qureshi / Photographer unknown
From Architecture to Ceramics with Borja Moronta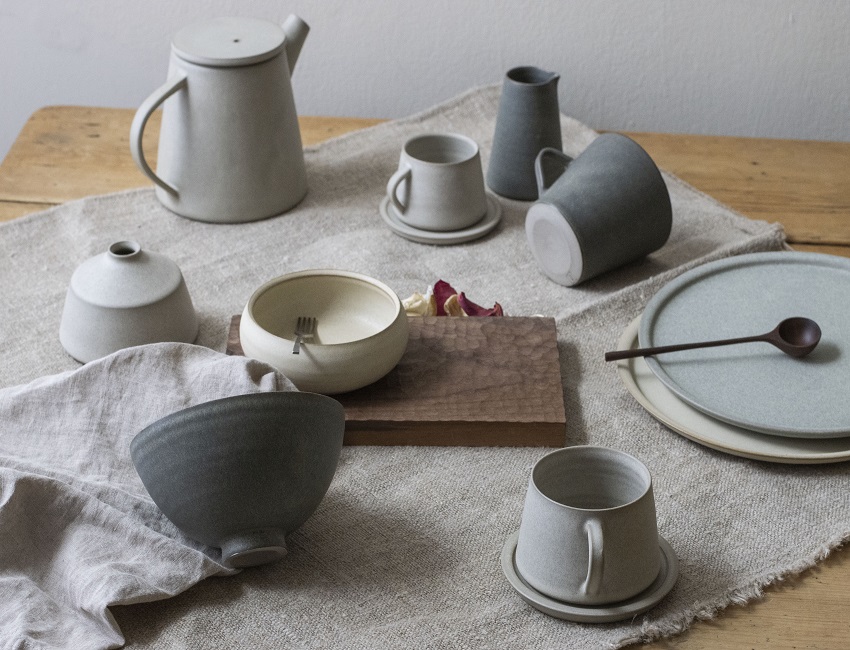 Transparent