On 1 January 2021, the UK exited the EU. At Craft Scotland, we are committed to keeping the sector informed as the business landscape changes. The EU Exit (Brexit) may impact Scotland-based makers and anyone working in or with the Scottish craft sector.
This maker guide lists resources to help you prepare your craft practice and business for the post-transition period. This article will be updated regularly as developments happen.
On Thursday 17 December 2020, Craft Scotland held a COMPASS webinar on the EU-UK transition period with Kevin Shakespeare, Director of Stakeholder Engagement at the Institute of Export & International Trade. Download the presentation slides.
Over the next few months, we will continue to consult with the sector to gather more information about the impact and we will keep in touch about further webinars and guidance. Sign-up to our newsletters to be the first to hear.
If you have any questions or queries in relation to the EU Exit (Brexit) and your practice, please contact the Craft Scotland team at hello@craftscotland.org. We will be happy to advise and sign-post towards additional resources and support.
General
The UK Government have created an information hub dedicated to the UK Transition out of the EU.
This includes a short survey to receive a personalised list of actions for you and your business. Visit gov.uk/transition.
This includes information on employing European citizens after Brexit, for both short-term and long-term employment, salaried and freelance positions. It also offers guidance on how Brexit will impact business travel, accessing funding, broadcasting, new customs rules, data protection and intellectual property.
---
This includes information on the UK Global Tariff, current trade agreements, information on exporting to and from the EU or non-EU countries, as well as information on import controls and customs.
The Department for Internation Trade has also launched a new tariff look-up tool to enable traders to easily find the future tariffs that will apply from 1 January 2021. You can also find out which commodity code to classify your goods and look up duty rates, reliefs and quotas. Visit gov.uk to access these tools.
To check if the UK has negotiated a trade agreement with the country you trade with – before or after January 2021 - visit gov.uk/brexit
Some trade agreements are not due to be fully in effect from 1 January 2021. With some negotiations more time is needed before a mutually beneficial trade agreement can be reached. Where this is the case, the UK Government has put in place the UK Global Tariff for imports, trade with other World Trade Organisation (WTO) members will take place on WTO terms, and trade with eligible developing countries will take place under the UK's Generalised Scheme of Preferences (GSP).
You can register now for an Open General Export Licence through SPIRE, the online export licensing system.
The Department for International Trade has also made available a range of other resources regarding changes to trade after Brexit:
Watch a webinar to learn more about how to ensure your business is ready for 1 January 2021.
If you have any questions about preparing for the end of the transition period and you can't find answers at GOV.UK/transition, fill out the enquiry form to get in touch directly with one of the Department for International Trade experts.
---
Selling/Showcasing in and out of the EU
Data transfer and GDPR
The EU Exit will affect how organisations and businesses are required to handle data.
They advise that your business take stock of the personal data you hold prior to January 2021, as well as map your data flows if you receive data from the EU and put in place alternative transfer mechanisms with any relevant EU organisations. You can also put in place safeguards by incorporating standard contractual clauses.
EU Citizens who have been living in the UK before 31 December 2020 can apply to the Settlement Scheme until 30 June 2021 to continue living in the UK after this date. You can continue to live and work in the UK if you have been granted a Settled or Pre-Settled Status.
If you are an employer, you will need to check your employees right to work in the UK after Brexit. If you are currently employing EU Citizens or are looking to hire citizens from the EU/EEA after Brexit, you can access the UK Government's toolkit for employers
You can find additional EU Exit (Brexit) and Coronavirus (COVID-19) support, funding, training and advice on our Maker Community section.
Our free listings section is regularly updated with Organisations to Know, maker training opportunities, resources and more, to help you to develop a resilient creative and business practice.
Image: Naturally Useful (basket) and Green Thomas (scarf) / Photography by Susan Castillo
A Maker's Guide to the EU Exit (Brexit) 2021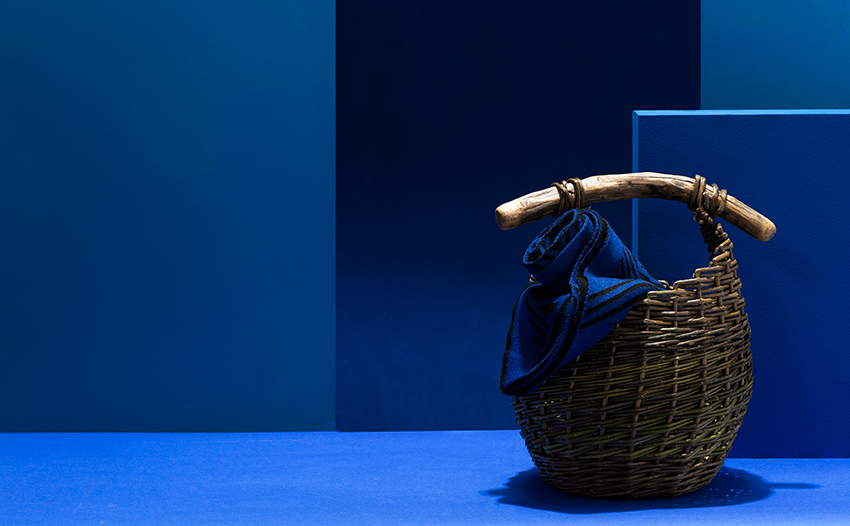 Transparent