It's not long now until the Scotland: Craft & Design pavilion, presented by Craft Scotland & Emergents, launches at London Design Fair on Thursday 22 to Sunday 25 September 2016.
Working in partnership, Craft Scotland and Emergents have created this pavilion to present the very best in contemporary Scottish craft and design. 22 designer/makers from across Scotland were selected by an industry panel to take part in this prestigious showcase. Visitors will be able to see exceptional work that covers a broad range of techniques and demonstrates the breadth and quality of the sector. Want to see? You can book your tickets now.
In anticipation of the launch of the Scotland: Craft & Design pavilion we chatted with Meg Held of The Store Hus to hear her thoughts on the interplay of craft and design in the Store Hus' work, and about her favourite pieces in the show.
Hello, Meg! Tell us a little bit about what you do?
I am one-half of The Store Hus, a mother-daughter team designing bright bold patterns for our range of printed homeware products. I love working with strong colours and shapes taking inspiration from my time living in Scandinavia and Scotland to produce designs that are honest and ageless, bringing a little uncomplicated colour and joy to daily tasks.
How did you become a maker?
I studied Textile Design at Glasgow School of Art and decided to stay living in Glasgow after graduation, working from my studio on various freelance projects. My mother Jan and I had talked about working on something together for a while as we have many similar interests in design and towards the end of 2013 we both had some time to give it a go. That turned out to be the start of The Store Hus.
Tell us about your favourite piece?
Our storage pots have to be my favourite. They were our first product and are so useful! They have had a few tweaks along the way and now come in three handy sizes: short, tall and large.
The pots are adjustable fabric baskets that can be used to store all sorts. I use mine to keep plants in (with a bowl at the bottom to catch excess water), as bread or fruit baskets, to organise post and important documents together and also to tidy away all my household clutter. This product is so versatile I can't help but enjoy using them. Functionality in design is very important to me and these pots tick all the boxes whilst providing storage solutions that look good.
What influences The Store Hus' designs?
My design style is influenced by so many things and is constantly changing! Recently I have been reading a lot about the block printer Peggy Angus and also the graphic designer Alvin Lustig. I'm also working on an etching project and trying to travel as much as possible.
How do you see the interplay of design and craft in your work?
To me craft and design are so closely interwoven I would struggle to create something that fitted neatly into one category. My work is very hands-on and always starts with drawings, collages and experiments with screen-printing. This design journey is the most important part of the process for me as it throws up unexpected ideas and accidents that sometimes totally alter the idea.
How would you describe the Scottish creative identity?
The creative scene is Scotland is vibrant with an exciting mix of people working in many different styles and disciplines. I think this makes it hard to pinpoint one specific creative identity but I do feel that there is a definite sense of place in the shapes, colours and materials used by Scottish makers.
Interested in what the Scottish creative identity could be? The Scotland: Craft & Design pavilion Super Talk at London Design Fair will explore a new vernacular for Scotland's thriving creative scene. The industry panel will consider how Scotland, from its rich heritage, cultivates a pioneering spirit, innovative approach and creates cutting-edge designs. Register for your free ticket now.
What motivates you to get into the studio?
I really enjoy what I do, so it rarely seems like hard work! One thing that does make me excited to get back into the studio is seeing a good exhibition. Getting a glimpse into someone else's creative mind can be very inspiring and I try to see as many as possible.
What delights are top of your craft shopping list?
Is it greedy to have two?! Myer Halliday's monochrome ceramic dishes and Hilary Grant's yellow Wave Blanket in Lambswool.
How do you recharge your creative batteries?
I recently started going to more gigs and I'm enjoying this a lot. It's really nice to be able to listen to the music again the next day in the studio while working! Other than that I really love cooking so having lots of friends over for dinner is my perfect night in.
Find The Store Hus at the Scotland: Craft & Design pavilion at London Design Fair
Old Truman Brewery, 27 Hanbury Street, London, E1 6QR
Tickets:
Trade Buyers (Register) - Thursday 22 to Friday 23 September >
Public (50% off Tickets) - Saturday 24 to Sunday 25 September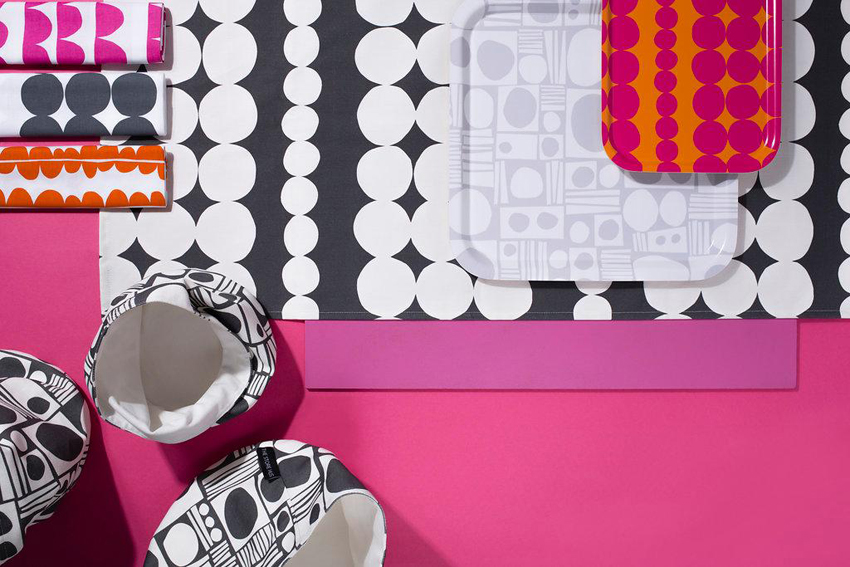 Transparent