"NY NOW is a great sourcing show. I always find lots of new suppliers and ideas and come away truly inspired." Sue-Ann Ramsden, Canadian Museum Association told NY NOW.
In 2019, Craft Scotland, in partnership with the Department for International Trade (DIT), selected 11 Scotland and UK-based makers to take part in the prestigous British Craft Pavilion at NY NOW.
We are excited to announce we have 20 places available for makers living and working in the UK for NY NOW 2020. This is a unique opportunity for makers to exhibit and sell their work within the Handmade Designer Maker section of the show, where they will be part of a larger Craft Scotland presence.
As the largest wholesale trade show in America, NY NOW presents over 2,300 leading brands to retailers, buying groups, interior design firms, importers, exporters and more. Representing designers and makers' ranges across all home and lifestyle categories, from gifts and fashion to furniture and kitchenware. The HANDMADE® area presents "design forward contemporary craft, traditional global resources and export artisan production capabilities". The perfect showcase for contemporary handmade objects from Scotland and UK based makers. Exporting can be an important route to market for makers, the DCMS Economic Estimates (Department for Digital, Culture, Media & Sport) that craft goods worth £4.84 billion were exported from the UK in 2017, an increase of 5.3 per cent over the previous year. Key markets for UK-based makers include European countries (France, Belgium, Germany, Italy and Ireland) and globally the Gulf markets and the USA.
DIT have launched a campaign called Exporting is Great, the Government's most ambitious export-focused marketing campaign. Exporting is Great aims to build a nationwide movement of UK companies selling their products and services overseas. The campaign aligns with the Government's Export Strategy which sets an ambition to grow the UK's overseas sales as a share of GDP from 30% to 35% by encouraging businesses that can export but choose not to or are just beginning, plus, by providing advice, the correct tools and connecting businesses to overseas buyers, markets and each other.
Aside from supporting exports, DIT also drives inward/outward investment, negotiates market access and trade deals, and champions free trade.
We sat down with two makers Ellie Hodeson of East End Press and jeweller Hannah Louise Lamb to discuss why they decided to take part in NY NOW 2019, how they prepared for an international trade show and what tips they might have for those considering NY NOW 2020 (applications now open).
East End Press is a printing and design studio based in the east end of Glasgow. They design colourful decorative objects for the home, and work with makers all over the world to create beautiful made objects using traditional crafts and processes. East End Press predominantly sell wholesale to independent home and gift shops. Ellie says that her products "are popular with gallery and museum gift shops in particular".
Whilst jewellery designer Hannah Louise Lamb generates the majority of her sales through third party websites, her own website, and gallery sales (a mixture of wholesale and sale-or-return orders). Working from her studio in Musselburgh, Hannah specialises in creating bespoke jewellery pieces that reflect life's personal stories.
Why export?
Both Hannah and Ellie were interested in exporting to new markets, Hannah was particularly interested in meeting new galleries and stockists to showcase her jewellery to a wider international audience. Research is a key part of deciding new export markets. One of East End Press' most popular products is the hand screen printed Christmas Garlands, Ellie identified a strong exporting opportunity in other countries that also celebrate Christmas as a large proportion of her sales were seasonal. Ellie carried out research into the US market herself, with assistance from Scottish Enterprise.
Hannah additionally researched different trade shows that had "a good reputation for a particular price point and attracts other international handmade jewellery sellers that I aspire to be like".
Once you've identified a new market and selected the best trade show to attend. It is important to prepare thoroughly to make the most of the selling opportunity. For Ellie this meant researching "expected pricing structures (landed prices vs non landed prices), competitor and expected market prices within the US, logistical information regarding sending orders to customers in the US (postage costs, import duties etc.)".
Hannah focused on making a full range of her jewellery products to showcase, including some new designs created specifically for the US market. She also spent time contacting galleries and outlets, having discussions on social media, creating line sheets and importantly creating wholesale catalogues in US dollars.
Preparing for a trade show
As part of the maker's preparation for attending NY NOW, Craft Scotland organised an Internationalisation Workshop with export communications consultant Norma Foster. Hannah particularly found it valuable to meet the other makers attending NY NOW and stresses the importance of creating a peer network for support.
Often the impact of trade shows on your business happens after the show. It is essential to follow up with all contacts made when you return home. Hannah picked up two new stockists post-show. One placed a good sized order and another placed a small introductory order and Hannah sees the potential for this to turn into more future orders. Hannah said"I am hoping that they are slow burners that will become long-term relationships."
Advice
We asked both Ellie and Hannah what their advice would be to other makers taking part in NY NOW. Ellie recommends researching postage costs and international payment fees before the show, in order to feel comfortable advising your future customers when they are considering your products. Ellie said "I felt some customers were hesitant to order when hearing I wasn't US based, but once I could accurately give them a price for all areas of the order they were reassured to order".
For Hannah taking part in NY NOW 2019 was "a great exercise in so many aspects of business (for example I have never created a wholesale pricelist or linesheet before so this kind of thing will be so much easier from now on)". Going forward Hannah will particularly focus on her jewellery display as "on reflection I don't think it worked for a trade audience. I learnt so much taking part in NY NOW and am really pleased I made the trade contacts I did." Hannah recommends speaking to as many previous participants and paying attention to how other makers show off their wares. Plus, find out all about the customs and export side of things "which isn't anything to worry about but seems more complicated on first look than it really is." Hannah mentioned "it feel like its the type of show that one should do multiple times as I imagine trade buyers will like to see you at it again and again before committing to an order".
TAP Funding
As a Trade Challenge Partner of DIT, Craft Scotland have Tradeshow Access Programme (TAP) grants of £2,000 for successful makers (providing they meet the TAP eligibility). TAP is an important funding stream for makers looking to develop their export markets. TAP provides funding to eligible small and medium enterprises, who are looking to use overseas exhibitions to market their products or services, gain market knowledge and are seeking advice from trade experts.
Both Ellie and Hannah describe the TAP grants as invaluable in taking part in NY NOW 2019 and accessing the US market. Ellie said "For me the key benefit was financial, and the ease of communicating via Craft Scotland and just one person for all set up info etc. rather than dealing with the show directly."
Applications for NY NOW 2020 are now open. We have 20 places available for makers living and working in the UK. Apply now before Wednesday 30 October.
Ellie Hodeson & Hannah Louise Lamb on exporting to America & NY NOW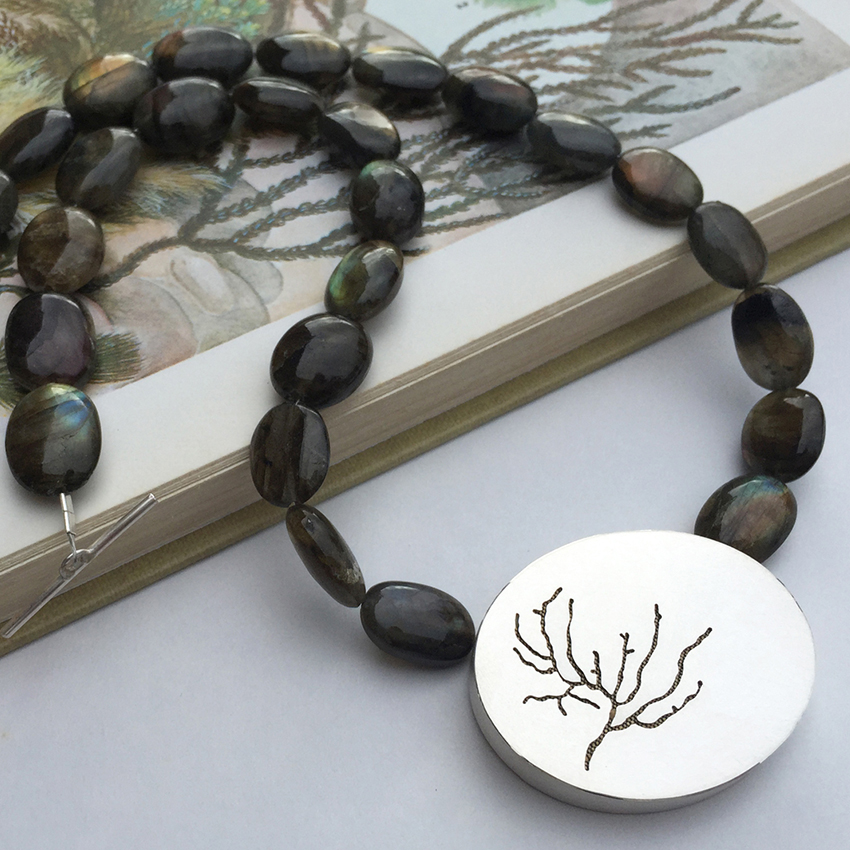 Transparent