Originally published on Friday 3 July 2020
Last updated: Tuesday 15 December 2020
The latest government advice for businesses and workplaces states that in Tier Level 4: "all workplaces, public and private sector, even those providing essential services, should as far as possible work from home. For those unable to work from home, studios can remain open for production/manufacturing activity with suitable mitigations in place to reduce the risk of the virus. Learning activity in workshops and visitors are not permitted at this level."

Find the complete guidance for creative studios and shared workspaces in all tier level on Scottish Government dedicated information page.
---
This article was created following the Scottish Government's newest advice around creative studios and shared workspaces in Phase 2 of the Coronavirus (COVID-19) plan, which were delivered on Tuesday 30 June 2020.
We have rounded-up some of the main guidance notes and links to ensure safe working practices for providers and users of creative production facilities and studios in Scotland during the Coronavirus (COVID-19) pandemic.
Read more on the Scottish Government website
---
Five key areas to consider for all businesses and practitioners
Assessing risk - involving those working in studios in a risk-based approach
Workforce planning - supporting those who should come to work, and those who should not
Operational guide for studio providers - changing the studio environment to keep everyone safe
Operational guide for studio users - working together safely
Training and compliance
---
Physical distancing legislation
Physical distancing is still in place. Physical distancing duties are set out in regulation 4(1) of the Health Protection (Coronavirus) (Restrictions) (Scotland) Regulations 2020. A person who is responsible for carrying on a business or providing a service must take all reasonable measures:
To ensure that a distance of two metres is maintained between any persons on the premises (except between members of the same household or a carer and the person assisted by the carer)
To ensure that they only admit people to its premises in sufficiently small numbers to make it possible to maintain that distance
To ensure that a distance of two metres is maintained between any person waiting to enter the premises (except between members of the same household or a carer and the person assisted by the carer)
---
What does Studio Holder mean?
Single business renting a number of rooms with a single main access point
Shared workspace in which creative activities are undertaken by a variety of non-resident workers
Shared workspace in which many people rent desks for a settled period
Individual studio spaces with shared communal kitchen and toilet facilities
Individual studio spaces with no shared entrance/exit and kitchen/toilet facilities, but which may be visited by clients and/or collaborators
Business providing spaces on a flexible or fixed term basis
---
Studio providers - consulting with your employees and studio holders
Studio providers should therefore use the Scottish Governments guidance to look forward and engage with building representatives, studio users, trade union or workforce representatives to develop specific plans for a managed transition away from current restrictions, allowing sufficient time for that joint work.
All businesses must consult and involve their workers in this process, where appropriate. This should be through recognised trade union health and safety representatives, or relevant employee safety representatives.
For workplaces without union representation, union health and safety representatives will be available upon request to support the development of workplace risk assessments. For businesses wishing to use this service please email safety@stuc.org.uk.
---
Risk assessments
Carry out and regularly review an appropriate Coronavirus (COVID-19) risk assessment and action plan.
You can download a risk assessment template from the Health and Safety Executive, and consult their guide on what to include (opens PDF) for additional guidance.
You can download a guide to Working safely during the Coronavirus (COVID-19) outbreak from the Health and Safety Executive.
Studio providers should ensure they have access to skills, training and knowledge to understand the risks associated with COVID-19.
Employers have a duty to consult employees on health and safety. Consultation should occur, where relevant, with full and part-time staff, contractors, shift workers, security staff and facilities and cleaning staff.
Studio providers should ensure they know how to respond to colleagues or studio users with actual or possible symptoms.
If you have any questions about opening up your studio or workshop space contact your Local Authority Environmental Health Service.
---
Next steps
Ensure the result of the risk assessment is visible and communicated to employees and studio users.
Ensure that the actions taken as the result of the assessment do not disproportionately impact those with vulnerabilities and consider how to support those with additional needs to comply with physical distancing.
The mental health of employees should be factored in to the risk assessment with signposting to employer-led, government and third sector support made available to staff to manage issues such as confrontation, stress and isolation as needed.
Further links
This article is for information purposes only. The content is not intended to be a substitute for professional or legal advice. Always seek the advice of your local authority, trade union, the Scottish Government or the UK Government on matters relating to the Coronavirus (COVID-19).
Post-Lockdown: Advice for Creative Studios & Workshops (UPDATED)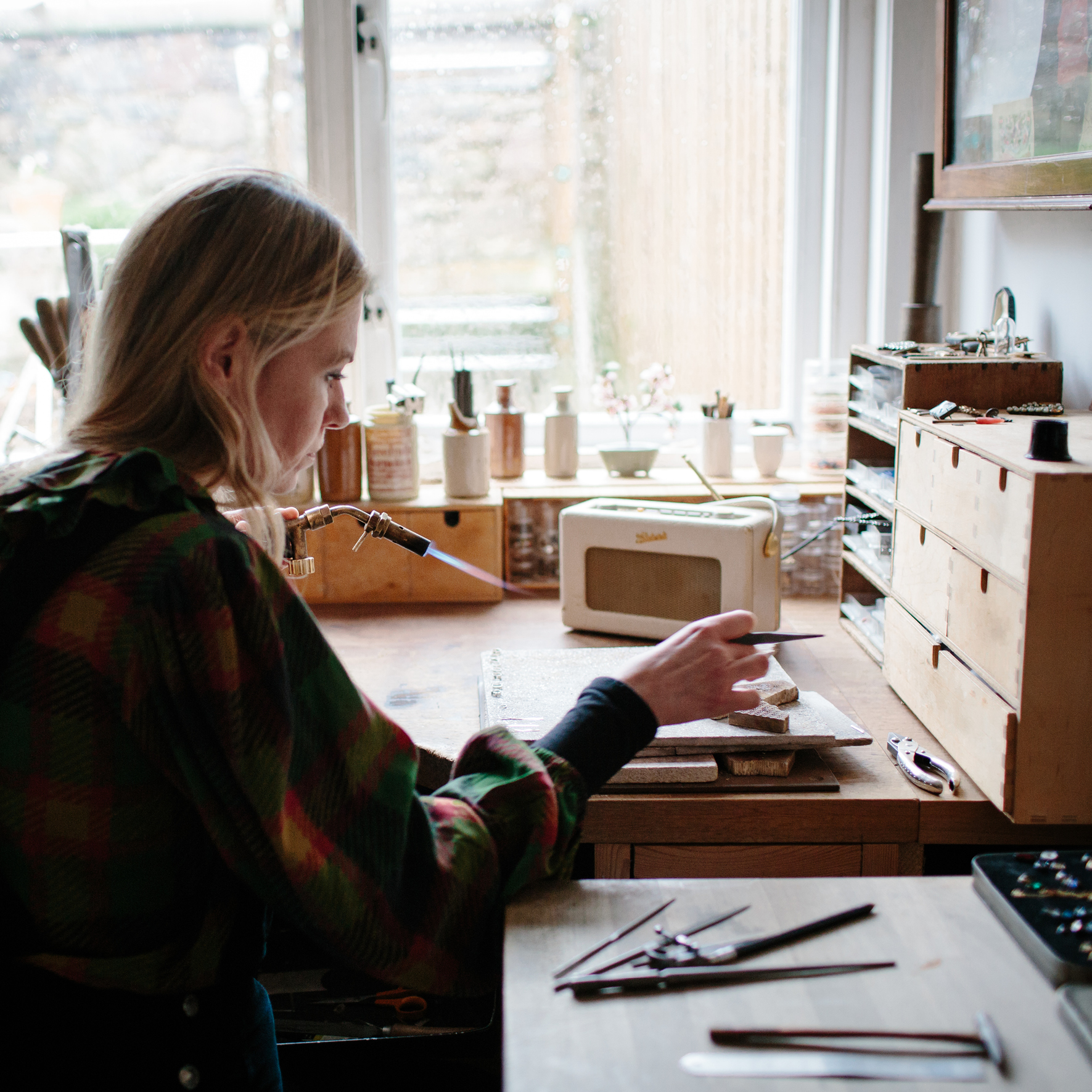 Transparent