Expressive and desirable, Scottish design captivates and seduces in Scotland: Craft & Design 2017 presentation.
Scotland: Craft & Design 2017 presents a diverse and confident showcase of design to an international audience at the London Design Fair. Sophisticated concepts and techniques integrate seamlessly with unpackaged, visceral experiences — producing a collection that is notable for its elemental and monumental qualities. The new movement in Scottish design, made distinctive by its bold expressivity, is beautifully curated in this multidisciplinary exhibition.
It is striking that four makers have produced wall-pieces; indicating an impulse to elevate craft to take its rightful place as cultural artefact. Hilary Grant utilises modern strobing and chromostereopsis effects to produce high resolution, fine guage knit patterns while Lynne MacLachlan's 3D printed and hand dyed nylon tiles produce an entirely new kind of vivid wall hanging. Both designers employ a moire technique with two to three layers of colour to create movement and inspire delight in the viewer.
Mariam Syed's rugs are influenced by the buildings and colourful trucks of Karachi, Pakistan — the pattern of her hanging scarves are condensed versions of her rugs, producing complex miniature renderings in silk. Tom Pigeon's Shipwreck series, inspired by the rhythms, shapes and colours of objects washed up on the local Fife beaches, are woven by a Scottish linen mill into contemporary graphic wall hangings, complemented by a mixed media mobile sculpture and handwoven kilim rug. The collection features a number of elemental and monumental pieces demonstrating conceptual depth and clarity of ideas.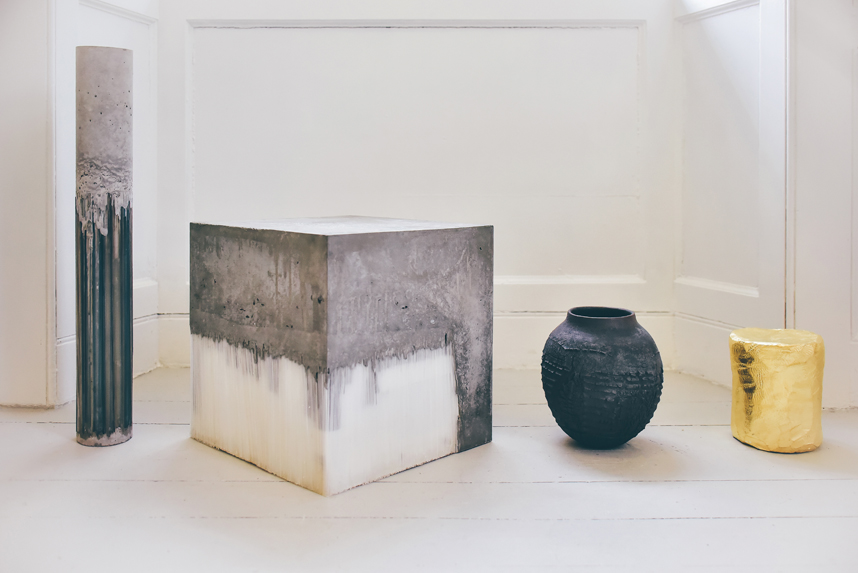 The Scottish landscape; so diverse in character, colour and climate; provides an enduring resource for designers and makers. The erosion of the Skye hills creates patterns and textures translated into clay by ceramist Patricia Shone. Firing her vessels by raku, wood and sagger she depicts nature in all its wild, uncomfortable and dirty reality. Shaun Fraser incorporates peat and soil from the Highland landscape into his glass casting forming an innate connection to place with pieces like 'The Ground Itself is Kind, Black Butter'.
In Fiona Byrne Sutton's work, landscape is distilled according to modernist formalism into discrete windows, huts, recesses or lairs. The rich layers of metaphor contained in The Angel's Share become modular assemblages rendered in a limited palette in porcelain and clay and placed on Crystocal plinths creating a monumental, composition. Harry Morgan's work, by using the materials of architecture pays attention to the contrasting cultural connotations of concrete and hand blown glass whilst introducing geological elements such as sand cast nickel.
Carrie Fertig's chandeliers are made using flameworked borosilicate glass more commonly used to make chemistry lab-ware. It is the same component the designer used to create a room-size sound installation in the Veste Coburg, Germany and is what makes this chandelier double as a musical instrument.
Found materials are central to The Museum of Made-Up Artefacts by Edinburgh based, Costa Rican designer Juli Bolanos Durman who re-purposes glass into precious objects. Each of her pieces is embodied with its own distinctive character and sensibility; seemingly ancient and modern; tribal and refined — simultaneously. Her process reveals new stories for these non-functional objects which ask to be collected, displayed and admired.
Childhood puzzles and games inform the design of PLAY by Heather Shields whose exaggerated woven graphics evoke paper-chains and noughts and crosses. Her contemporary textiles hint at traditional houndstooth or tweed but breathe freshness and colour into this heritage. Similarly, the maximalist tendencies of the two designers behind Bespoke Atelier bursts through their tightly curated collection of wallpapers. Pattern and colour are expertly combined in bombastic designs that hypnotise and deliver a variety of rich narratives. Kate Colin takes natural forms from starflower, acacia and juniper in this collection and then demonstrates deftly the variety and complexity of form that can be designed using only pleating and folding techniques. These paper light shades are presented in a restricted palette emphasising the experimentation behind their exquisite forms.
A commitment to the comfort and appreciation of the end user drives the contemporary furniture makers in this year's show.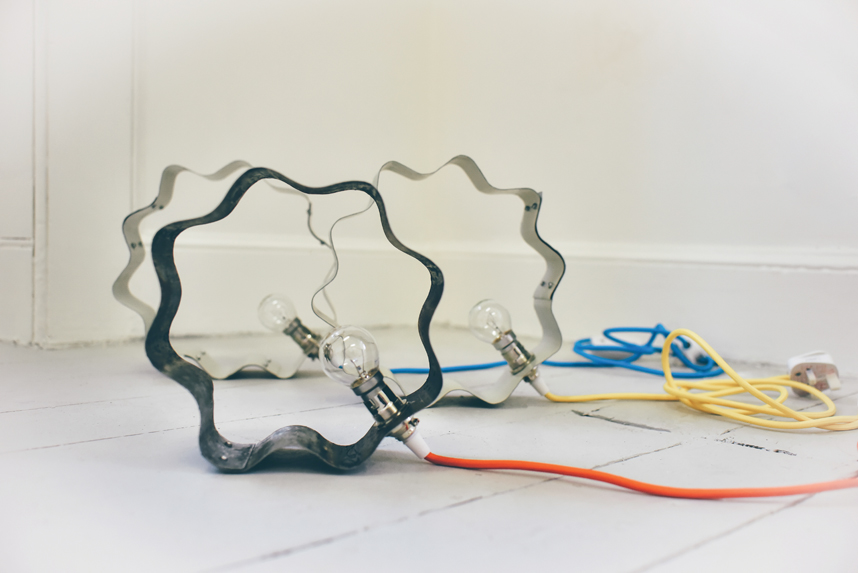 'An armchair whose arms have been polished by the hands of its users' is how Yellow Broom hope to see their work in 20 years time. Long-term thinking is cleverly channelled into playful and portable lighting where ash is steam-bent into cartoonish silhouettes with grow-up functionality. Tactility and longevity come in to focus with Namon Gaston's furniture where European oak is paired with Swedish bark tanned leather designed to develop a rich patina over time. Gaston's work builds on the esteemed traditions of mid-century Scandinavian style bringing a Scottish preoccupation with engineering to his ergonomic designs. Jonathan Pang's intricate joinery delights the curious viewer rewarding them with secret compartments, precise craftsmanship and unexpected combinations of materials.
Launching their new partnership at LDF 2017 are Hynd & Halliday. Their unique blend of glamour and utility have created desirable furniture where tactility is paramount. Leather and powder-coated steel are in harmony with a parian stool gleaming with polished gold glaze. This new work exudes confidence and luxury — and is an effective antidote to the orthodoxy of minimalism that has prevailed in UK design for over a decade.
Having helped to select this collection, I am struck by how design-led craft in Scotland is increasingly innovative and individualised. The lasting impression for visitors to Scotland: Craft & Design 2017 will be of a highly collectable, conceptually rich snapshot of contemporary design pushing the boundaries of craft, its materials and its narratives.
About Dr Stacey Hunter
Connecting design thinking to the everyday life of cities, Dr Stacey Hunter is a design curator and the founder/director of Local Heroes - an ongoing cultural project promoting a supporting design culture in Scotland and abroad. With over 15 years' experience of creative production in the design and architecture sector in Scotland and abroad, her expertise lies in developing programmes to promote design locally and internationally through exhibitions, events, symposia and cultural projects. Hunter's doctoral thesis in architecture is the first major review of Scotland's emergent New Urbanism (University of Edinburgh, 2015).
Scottish design will captivate and seduce in London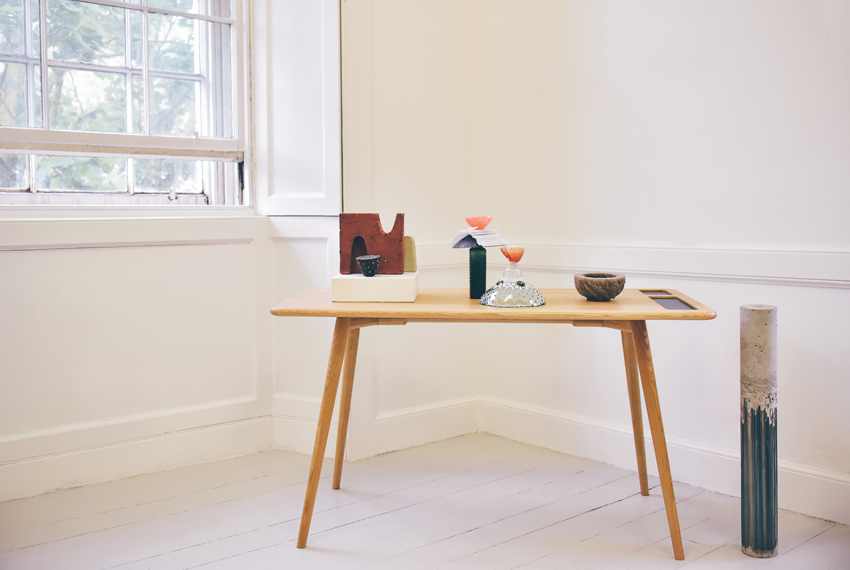 Scottish design will captivate and seduce in London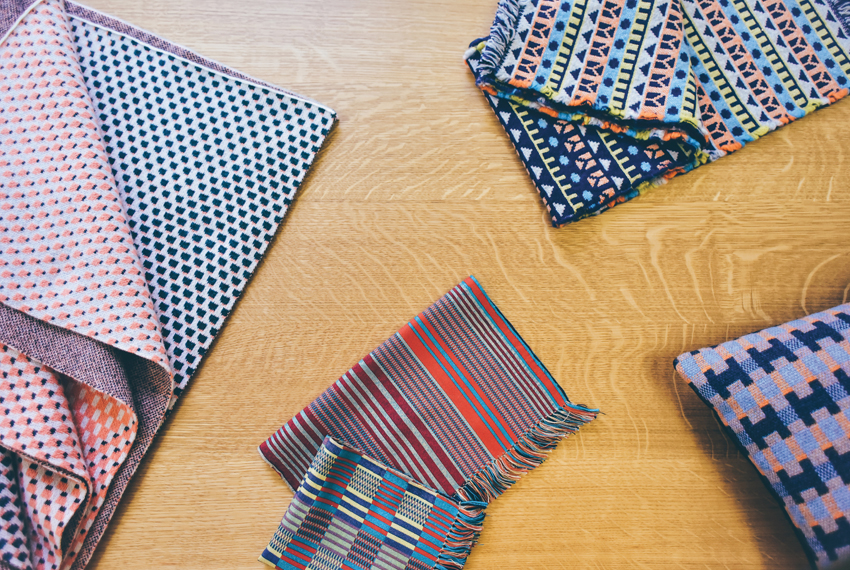 Scottish design will captivate and seduce in London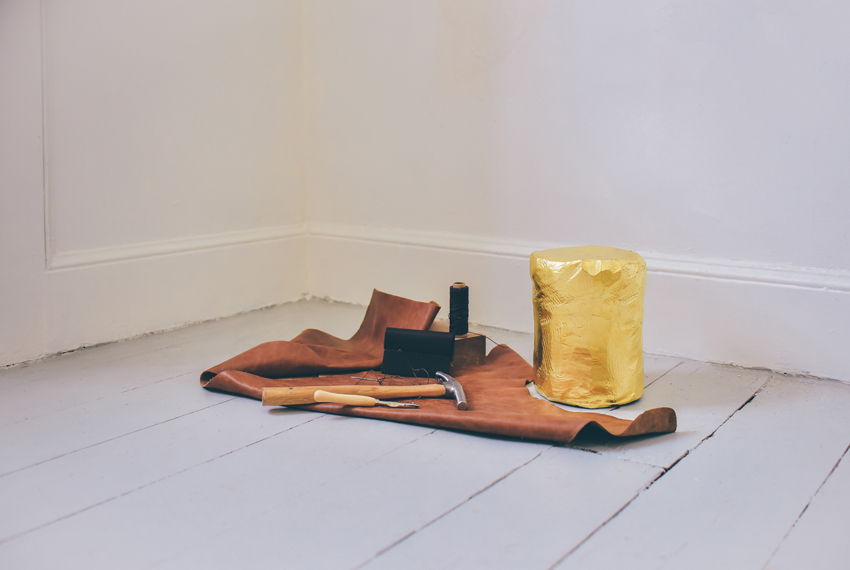 Transparent